After the pronouncement of Secretary Judy Taguiwalo of the Department of Social Welfare and Development that food assistance in the form of cash will be provided to the internally displaced persons (IDPs) who were affected in the Marawi Siege, the Department of Social Welfare and Development in Region X clarifies that the said assistance is yet to be distributed since the field office is still waiting for the downloading of funds from its Central Office and the guidelines on how to manage the releasing of funds to its beneficiaries.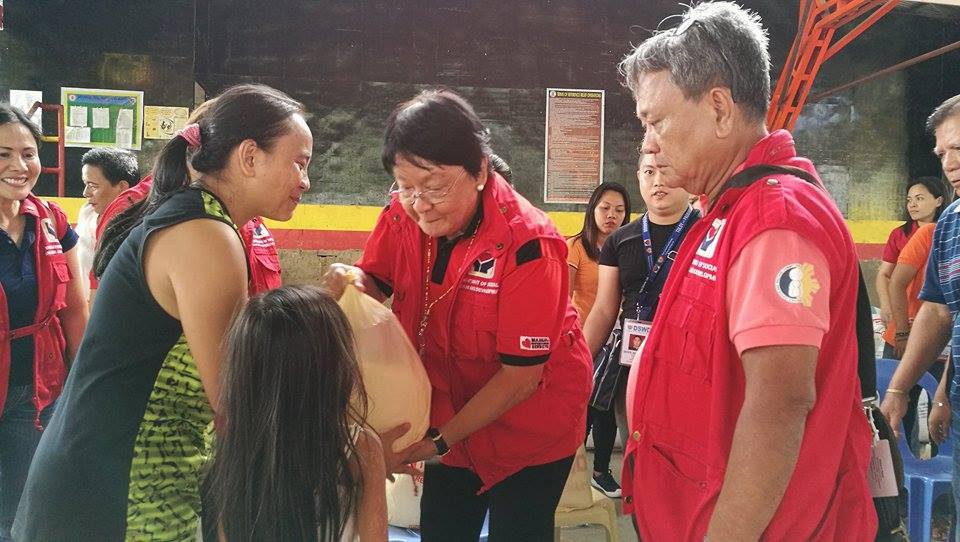 "We have already submitted our proposal to our Central Office in Manila, and we are also waiting for the guidelines that we will follow so that there will be a smoother distribution of the government resources to its intended beneficiaries," Nestor Ramos, DSWD-X Regional Director, says. "Once we receive the funds and the guidelines, we will immediately start our cash distribution to them."

DSWD will also be coming up with strategies to resolve issues on duplication of names of IDPs under its profiling and matching systems to avoid over-distribution of food packs per family.

"We want to make sure that all affected families are able to receive DSWD family food packs and non-food items, that is why we need to be fair and thorough in ensuring that all our resources are equally distributed to all the affected families," Ramos says.

Currently, the DSWD has released relief goods with a total cost of P21,050,202 to the internally displaced persons staying in 33 evacuation centers in Northern Mindanao and those who are living in home-based areas across Iligan City and identified municipalities in Lanao del Norte, municipalities in Misamis Oriental and Bukidnon, and Cagayan de Oro City.

As of this writing, there are now 1,916 internally displaced families staying in evacuation centers and 19,836 families staying with friends and relatives residing in the region.
#DSWDMayMalasakit