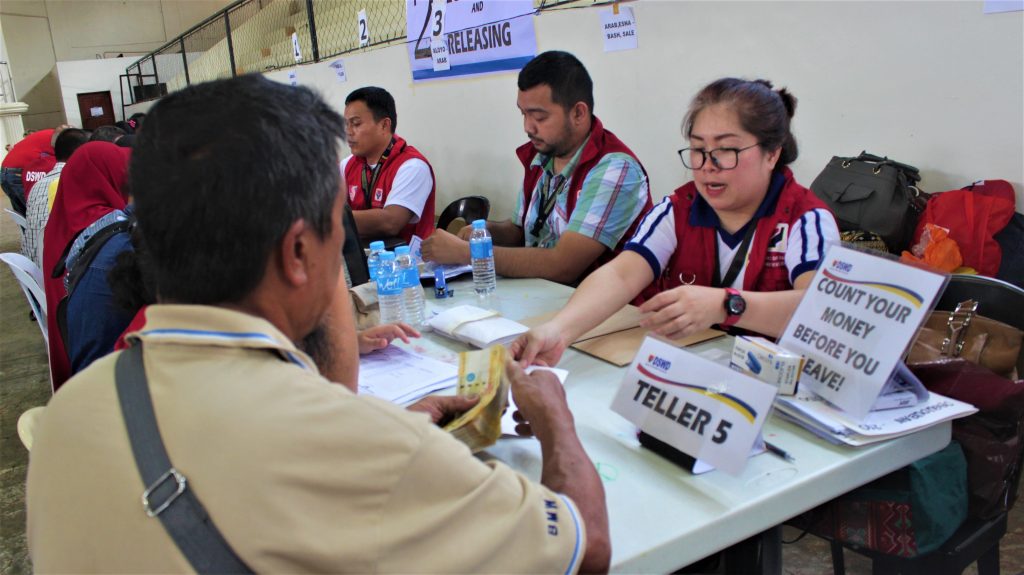 3,606 families who were affected by the Marawi Siege have already received P73,000 from the Department of Social Welfare and Development Field Office 10 for their transitory support and livelihood needs.
About 98% of the families from Barangays Banggolo, Bubonga Lilod Madaya, Daguduban, and Dansalan (Marawi Capital) and who were targeted to receive the Transitory Family Support Package (TFSP) of P53,000 and Livelihood Settlement Grant (LSG) of P20,000.00 were able to claim their assistance from the DSWD-10 last April 6-7, and April 10-12, 2019.
The TFSP is intended for the affected families' needs such as food, shelter, school supplies and toys and non-food items like family kits, hygiene kits and sleeping kits; while the LSG is intended as their start-up capital for their livelihood activities.
According to Mari-Flor A. Dollaga-Libang, Regional Director of DSWD-10, the Field Office has already paid out P262.4 Million for the TFSP and LSG assistance, including the pabaon package which includes canned goods, coffee, sugar, and cooking oil.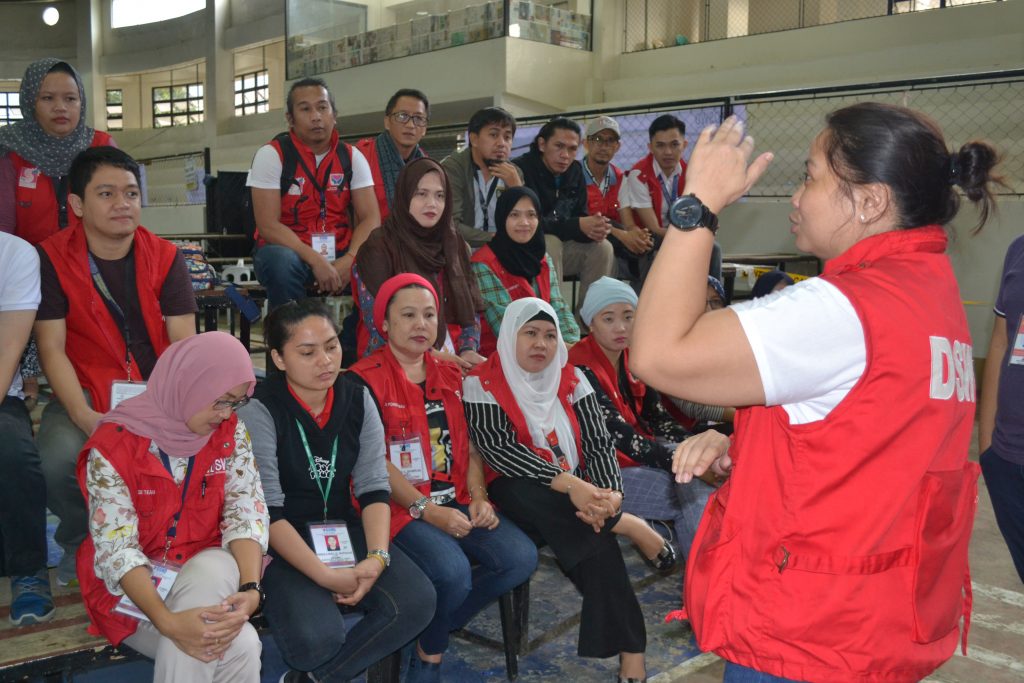 "There are 27,939 families that we have targeted to serve with TFSP and 30,522 families to serve with LSG. We have already scheduled payouts for the other 20 barangays in the Most Affected Areas (MAA) in Marawi City."
The upcoming schedule of payouts for the other 20 barangays are:
Datu Naga – April 16, 2019; Datu sa Dansalan – April 17, 2019; Kapantaran – April 23, 2019; Lilod Madaya- April 24, 2019; Lumbac Marinaut – April 25, 2019; Lumbaca Madaya – April 25, 2019; Marinaut East – April 30, 2019; Marinaut West – May 2, 2019; Moncado Colony – May 7, 2019; Moncado Kadingilan – May 8-9, 2019; Norhaya Village – May 10, 2019; Raya Mandaya I – May 16, 2019; Raya Mandaya II – May 16, 2019; Sabala Manao – May 17, 2019; Sabala Manao Prop – May 21, 2019; Sangcay Dansalan – May 22, 2019; South Madaya Proper – May 23, 2019; Tolali – May 24, 2019; Tuca Marinaut – May 28, 2019; Wawalayan Marinaut – May 29, 2019
The beneficiary families are advised to bring Government-Issued Identification Cards for verification purposes and must subject themselves to be verified through the Kathanor Biometric Profiling.
The TFSP and the LSG are under the Programs, Projects, and Activities of the Department of Social Welfare and Development included in the Bangon Marawi Comprehensive Recovery and Rehabilitation Plan, amounting to P2.2 Billion Pesos for the affected families living in the most affected areas in Marawi City during the Marawi Siege that occurred last May 2017.
Written by Charmaine P. Tadlas