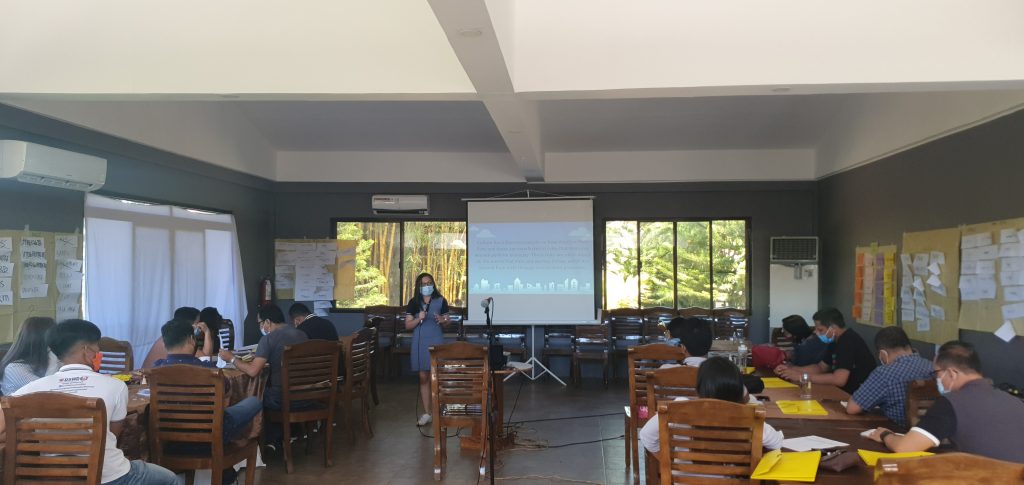 In the effort to increase gender sensitivity and reduce gender biases in the process of bringing equitable development to Indigenous Peoples (IP) communities, the DSWD Kalahi-CIDSS PAMANA IP-CDD field staff participated in a 2-day Gender Sensitivity Training on Sept. 7-8 and Sept. 9-10, in two batches, held at Hotel de Susana, Valencia, Bukidnon.

Government employees, as duty bearers of Gender and Development (GAD), need to understand the context of gender concerns and issues that are factors impeding an individual or community from reaching its full potential. Understanding this is crucial for DSWD workers such as in the Kalahi-CIDSS program, who must ensure that both men and women play an active role in the development process, from the decision making up to project implementation, their participation is integral to success outcomes.

With this, GAD mainstreaming is a strategy to effectively carry out Kalahi-CIDSS' community-driven development in all its activities.

The Magna Carta of Women defines GAD referring to the development perspective and processes that is participatory and empowering, equitable, sustainable, free from violence, respectful of human rights, supportive of self-determination and actualization of human potentials. It seeks to achieve gender equality as a fundamental value that should be reflected in development choices and contends that women are active agents of development, not just passive recipients of development.

There can be no sustainable development without gender equality. That is why the DSWD Field Office 10 commits to implement all its programs and projects anchored in GAD, consequently capacitating its workers to be gender-sensitive and zealous advocates of gender equality.

The training sessions on GAD, in all its facets, reflects the commitment of the Field Office to promote gender awareness and sensitivity among its employees so that DSWD workers can realize the agency's mission to provide social protection with GAD in mind, and embody its mantra at all times: may malasakit, may kalinga at pagmamahal.