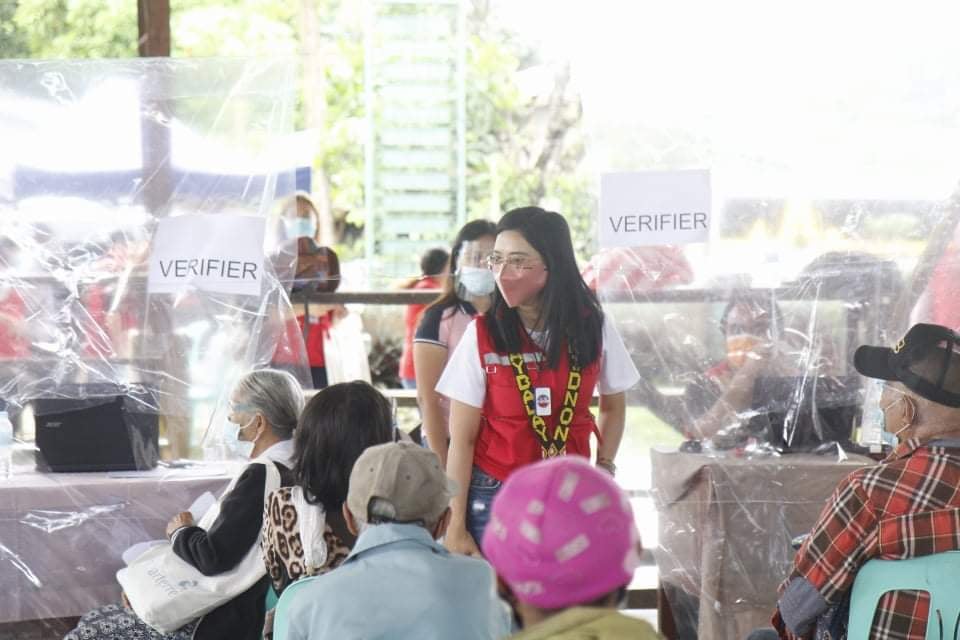 WE WANT TO DO IT RIGHT. The Department of Social Welfare and Development Field Office 10 always make rooms for improvement. It understands that while the demands of its programs and services has greatly increased, it also has to enhance, improve, and find better ways and schemes to serve its clients in accordance to existing laws and guidelines.
In the implementation of ESP, the DSWD intensifies its monitoring, deduplication and validation schemes to ensure that government resources are received by qualified individuals.
Further, the DSWD strengthens partnerships with national government agencies involved in the implementation of ESP, and the local government units who identifies qualified beneficiaries based on the program guidelines.
Yesterday, November 23, 2020, DSWD Undersecretary Aimee Neri and Director Mari-Flor Dollaga, Regional Director of DSWD-10 monitor the distribution of emergency subsidy to 268 low-income families in Barangay Kalasungay, Malaybalay City.
The beneficiaries received P6,000 each as the government's support to enable them to purchase emergency needs such as food, medicines, and other necessities.
The Department also welcomes suggestions from the public but also ensures that all its processes and activities are accountable and are anchored on existing laws and guidelines.
Xxxcpt