The Department of Social Welfare and Development Field Office X together with its strengthened partnership with the Task Force Bangon Marawi (TFBM), distributed the Transitory Family Support Package (TFSP) to the 2019 unclaimed Marawi siege victims.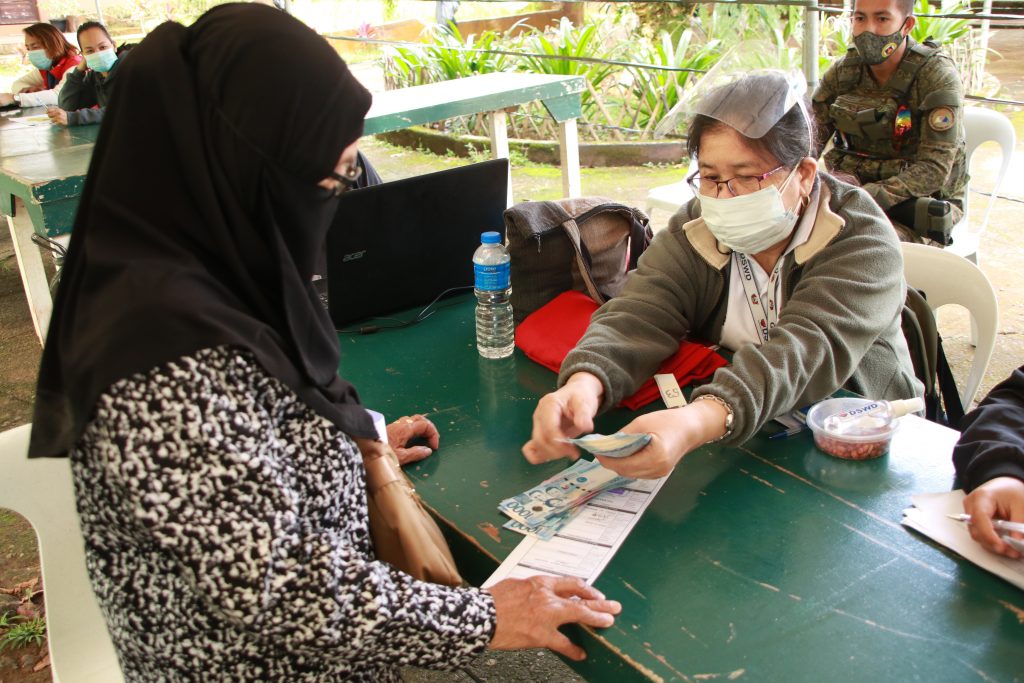 The 2-day TFSP payout was held at the TFBM Field Office in MSU Compound, Marawi City which served a total of 27 families. Each family received an amount of Php53, 000 with 30 kilos of Taiwan Rice.
The target 40 Internally Displaced Persons (IDPs) belong to the Most Affected Areas (MAA) after the siege who did not claim their TFSP on the April 6 – May 24, 2019 payout.
The DSWD FO X is constantly coordinating with and supporting the TFBM in the rehabilitation of Marawi City in order to continuously provide social protection and services to its affected families.