"𝙍𝙚𝙨𝙥𝙤𝙣𝙨𝙞𝙗𝙞𝙡𝙞𝙙𝙖𝙙 𝙣𝙜𝙖 𝙙𝙖𝙡𝙖 𝙨𝙖 𝙖𝙠𝙤𝙣𝙜 𝙢𝙜𝙖 𝙙𝙚𝙨𝙞𝙨𝙮𝙤𝙣, 𝙖𝙠𝙤𝙣𝙜 𝙥𝙖𝙣𝙜𝙖𝙩𝙖𝙬𝙖𝙣𝙖𝙣 𝙪𝙜 𝙖𝙣𝙜𝙠𝙤𝙣𝙤𝙣."
Mao kini ang gibarugan ni alyas Joy, katorse anyos, usa sa 35 ka mga benepisyaryo sa proyektong ProtecTEEN.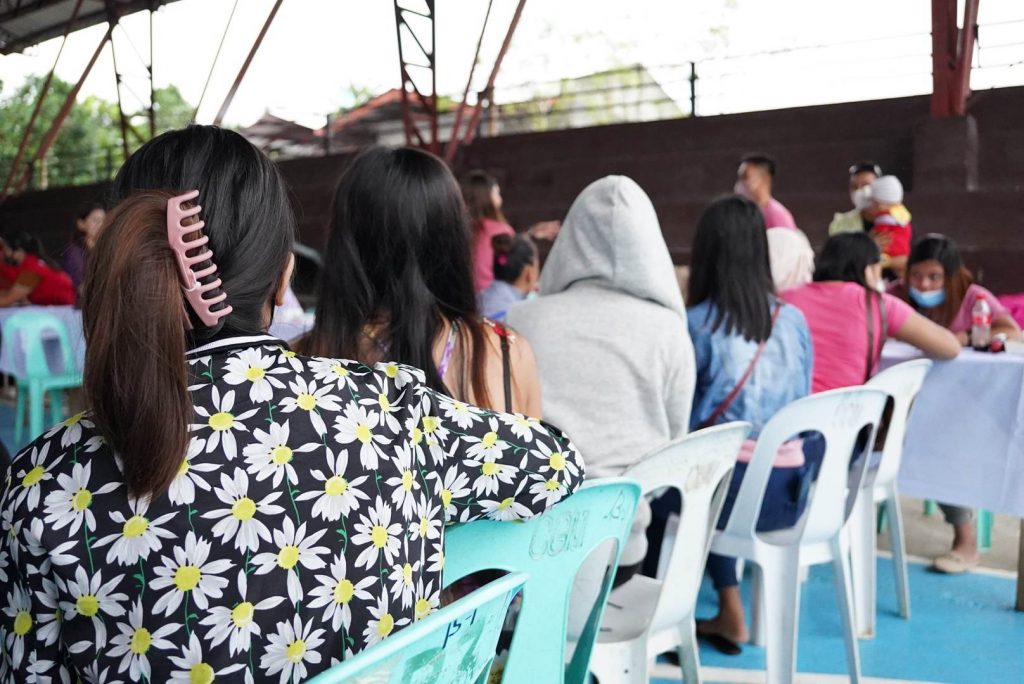 Gilunsad kaniadtong August 10, 2022 sa Malaybalay, Bukidnon, tumong sa proyektong ProtecTEEN nga magiyahan ang mga teenage mother ngadto sa padayong pagkab-ot sa ilang mga damgo.
Subay sa maong proyekto, gipahigayon ang karaban sa mga serbisyo alang sa mga teenage mother karong adlawa sa Malaybalay City, Bukidnon.
Aron matabangan sa pagpadayon sa ilang pag-skwela o pagtukod og negosyo, balor Php10,000.00 ang nadawat nga ayuda sa maong mga benepisyaryo.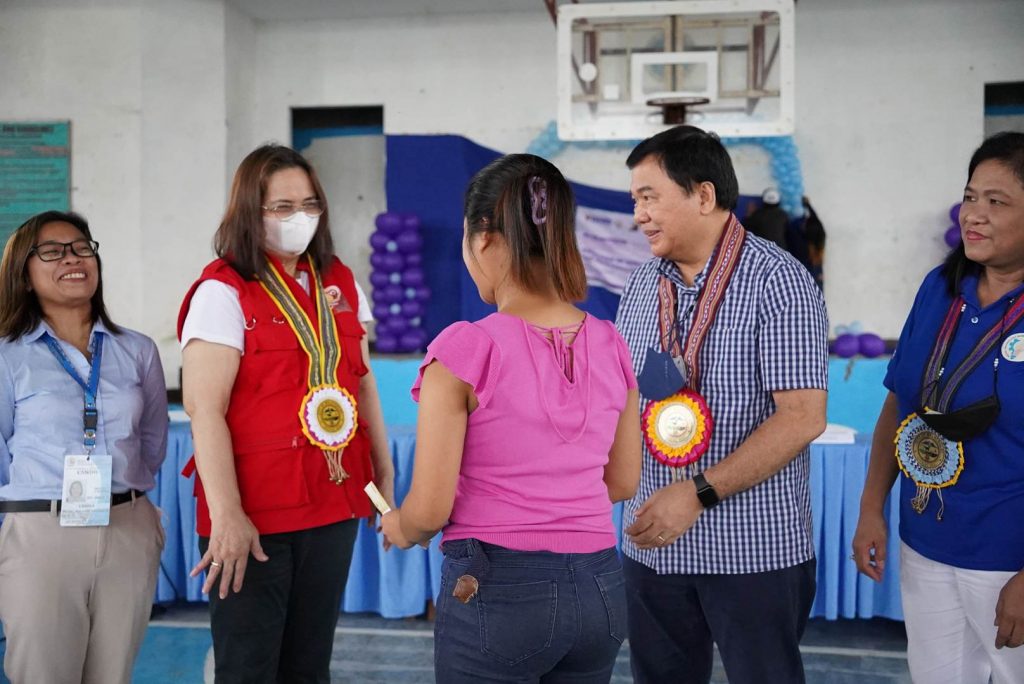 Nakigtambayayong sab sa maong kalihukan ang mga representante sa Department of Education, City Social Welfare and Development, ug Population Development Office.
Usa ka tuig ang implementasyon sa proyektong ProtecTEEN sa Malaybalay City, Bukidnon. Posibitibo ang Assistant Regional Director for Administration (ARDA) sa DSWD FO X Rosemarie P. Conde nga magmalampuson kini uban sa pakigtambayong sa lokal nga pangagamhanan sa Bukidnon.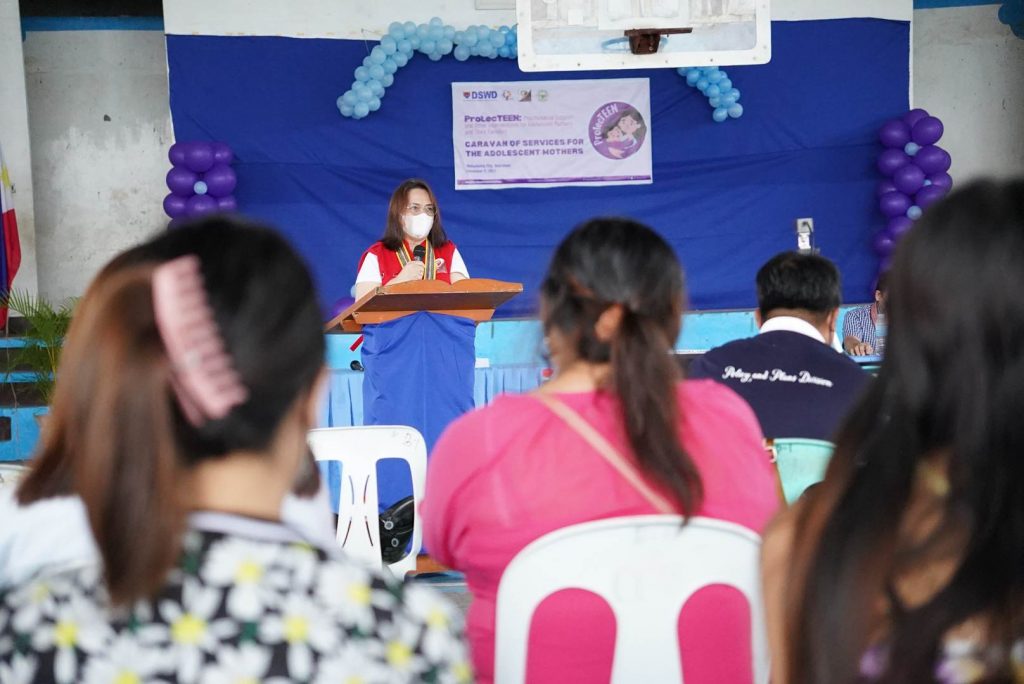 "Posible pa nga makakab-ot og hayag nga kaugmaon ang bisan kinsa kung adunay giya ug suporta gikan sa pamilya ug komunidad. Ang DSWD Field Office, agi sa Proyektong ProtecTEEN, andam mutubag sa hisgotan batok sa nagkataas nga kaso sa teenage pregnancy," ingon ni ARDA Conde.