Misamis Occidental — While it is true that one language dies every two weeks and some languages are in danger of becoming extinct, the Subanen Tribe in this province has started to push forward in passing their own dialect to the present generation.
Simeon Limbago, 58 of Matugas Bajo, Jimenez town here claimed that he and his fellow Subanen learned to speak fluently of their dialect because they used it during Family Development Session (FDS), a co-responsibility of an indigenous people-beneficiary under the Modified Conditional Cash Transfer for Indigenous People (MCCT-IP) of Pantawid Pamilyang Pilipino Program.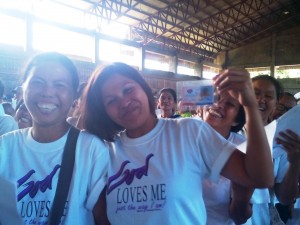 Limbago said his cluster, composed of more than 30 IP household grantees, sings the national anthem in their dialect.
Aside from that, his fellow grantees discuss topics of the FDS using their dialect.
A father of four, Limbago said he is happy with the implementation of MCCT-IP because he has learned to speak the Subanen dialect, a culture that he and his neighbors almost forgotten to speak for years. Limbago can speak both in Cebuano and Subanen dialect fluently now.
"Amo gyud gigamit sa panahon mag-ampo mi, mokanta og Lupang Hinirang ug kung mag-discuss mi," he said. (We used it when we pray, when we sing Lupang Hinirang, and when we discuss.)
Nedelyn Yma Saligan, 34 of Sibaroc village in Jimenez town in this province claimed she is proud of her culture.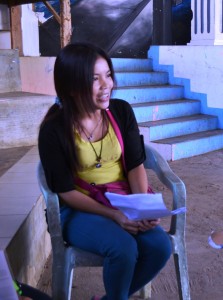 Saligan claimed she is starting to learn the Subanen dialect because her neighbors are using it frequently during FDS and other engagement.
Also, Saligan said their Subanen Bae is constantly teaching them different rituals of the Subanen Tribe.
Free hospitalization
Left by his wife for two years now, Limbago said MCCT-IP has helped him maintain the health of his family.
"Sa una, mahadlok jud 'mi ma-hospital kay lisod kaayo. Daghan kaayong bayran. Karon, libre na. Wala jud 'mi bayran bisan gamay," told Limbago. (Before, we fear of being hospitalized because we can't pay.
There are so many bills to pay. Now, it's free. We have nothing to pay even a small amount of money.)
Limbago's youngest son RJ, 14, is a Grade 7 of Jimenez Comprehensive National High School while the other elder brother and sisters are married.
No more inferiority
Saligan and Limbago both claimed that Subanen tribe members are usually aloof with outsiders who do not belong in their tribe.
But, DSWD has opened more opportunities for the tribe members after their community was identified to be under MCCT-IP.
"Sauna, maulaw ko og tugbong sa Poblacion, mga walo ka kilometro kalayo, kay mahadlok ko. Karon dili nako maulaw makig-atubang og tawo," said Saligan, who is a mother of three children: Jehasil Mae 14; Jeralyn, 10; and Jexilechin, 4. (Before, I am afraid to go down at the Poblacion area, some 8 kilometers down from her village. Now, I am confident to face people.)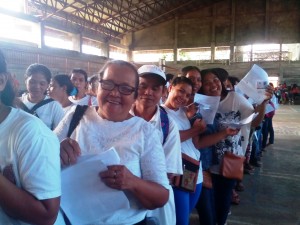 Saligan is currently the parent leader of 53 IP households in her community while her husband is presently the Parent-Teacher Association president at Sibaroc Elementary School, treasurer at Sibaroc Day Care Center, and Auditor at Jeminez Bethel Institute.
The MCCT-IP is a program designed for the indigenous people resulting from a series of policy and program participatory reviews. The program is designed to harmonize with the socio-cultural-political and geographic setting of IP communities.
The program serves the beneficiaries who are in vulnerable and disadvantaged areas as identified during social preparations.
The beneficiaries are those IP families with 0-18-year-old children or those beyond 18 years old who are still currently enrolled in Elementary, High School, Alternative Learning System, School of Living Tradition, other indigenous learning systems, IPs living within or outside their ancestral domain, and those who are in the geographically isolated and disadvantaged areas (GIDA).
The objective of the MCCT-IP program is to empower, promote, and protect the IPs from any unavoidable adverse effects caused by the development process.
To date, Northern Mindanao has 18,924 active IP beneficiaries who are mostly living in the provinces of Bukidnon, Misamis Oriental, and Misamis Occidental.
==