HOME FOR GIRLS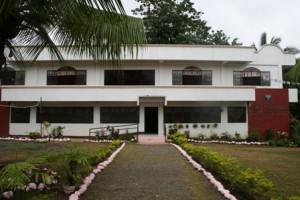 Home for Girls is a residential facility that provides protection, care, treatment and rehabilitation to abused and exploited girls below 18 years old.
The establishment was inspired by Marlene, the first ever incest victim referred to DSWD back in 1990. It has since become home to a growing number of minor females who are in extremely difficult circumstances as victims of sexual abuse, illegal recruitment, battering and maltreatment, neglect or their dependent.
The general objective of the facility is to enable girls to resolve their problems and restore their normal functioning, thus regaining self-esteem and dignity through protective and rehabilitative services.
Facility services:
Residential Care
Group Living Activities
Health Services
Psychosocial Testing
Social Services
Recreation and Spiritual Services
Livelihood Skills Development
Address: Department of Social Welfare and Development-X, Masterson Ave., Upper Carmen, Cagayan de Oro City Contact Number: (63)(88) 858-8134 local 120