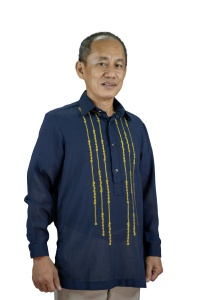 Maayong adlaw ug dayon!
To fulfill its mandate to develop, implement, and coordinate social protection and poverty-reduction solutions for and with the poor, vulnerable, and disadvantaged, the Department of Social Welfare and Development (DSWD) Field Office X continues to encourage social and cultural dialogues through this website, with the photos and visual arts capturing the acts of heroism and compassionate service of individuals, groups, and communities.
This platform captures daily heroes' selfless acts of courage and kindness, showing us who we are as Filipinos amid calamities and political, social, and economic challenges.
This website is an avenue for the narratives of our culture, values, and experiences in improving the welfare and living conditions of fellow Filipinos who strive to have a good quality of life and protect the rights of the poor, the vulnerable, and the disadvantaged.
The visual artworks shown through this website explore a range of human experiences and articulate Filipino values that echo the DSWD's three core values: Maagap at Mapagkalingang Serbisyo, Serbisyong Walang Puwang sa Katiwalian, and Patas na Pagtrato sa Komunidad.
Through this platform, we at the DSWD Field Office X honor all its workers, partners, beneficiaries, and internal and external stakeholders for their valor and selflessness, even in the face of danger, risks, and difficulties.
Indeed, the unity we have shown in the service of the Filipinos captured through these photographs and stories, is impressive and worth recognizing.
Lastly, we would like to hear your comments through our Grievance Hotline: 0926 793 9942.
Daghang Salamat!
RAMEL F. JAMEN
Regional Director