The picturesque view around Barangay Gala, Municipality of Tudela in Misamis Occidental provides serenity for the Subanen tribe who reside there. One would wonder why they live on top of a ravine, somehow, "when you get there, you'll know why" says Bong Alcantar.
The Department of Social Welfare and Development (DSWD) Kapit Bisig Laban sa Kahirapan Comprehensive and Integrated Delivery of Social Services – National Community Driven Development (Kalahi CIDSS-NCDDP) takes us for a look-see on how this empowered community is well underway to development.
Peter Paul "Bong" Alcantar, Kalahi CIDSS-NCDDP Sub-Regional Program Coordinator, lead his team on a 2-hour climb to Barangay Gala in Tudela for the project's 5th Barangay Assembly.  
The climb required traversing an open-trail; almost 80 degrees uphill climb starting from the river bank, "we wanted to see for ourselves the beauty of Gala and how the living conditions of the Subanen tribe who are there" said Alcantar.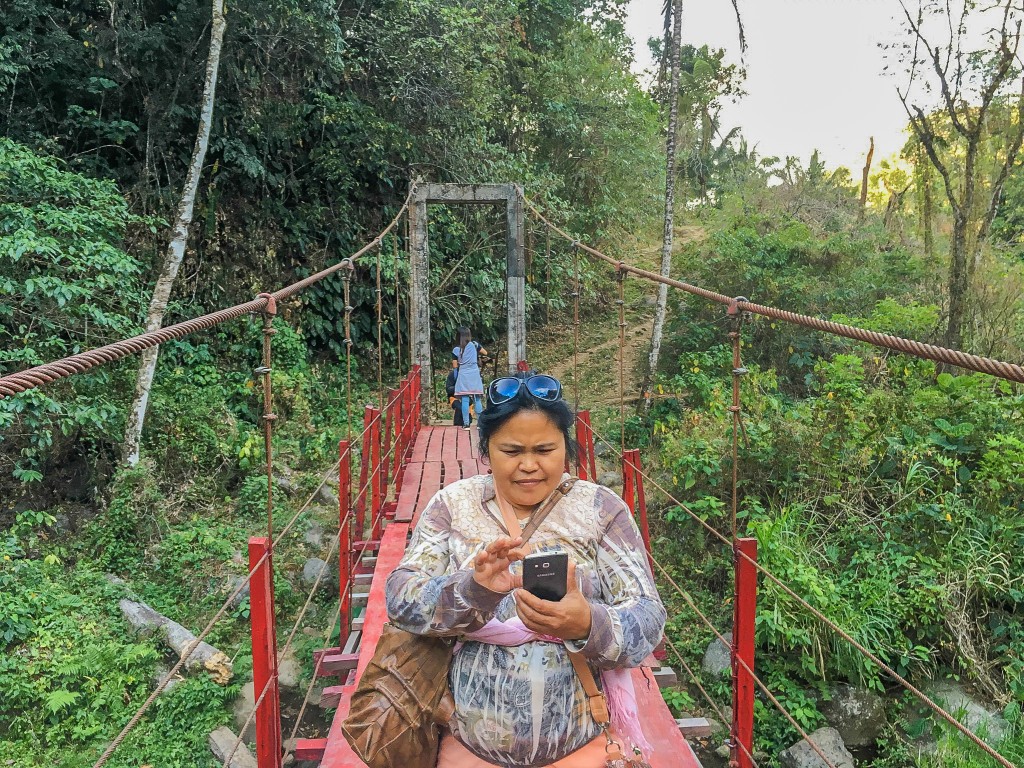 "They're 100% Subanen, the community is one of a kind – both sides are ravines but the view is beautiful, Gala has electricity and a school building, but they lack a working water system, their main source of income is farming – and still follow the traditional ways of farming" continues Alcantar.
Gala used to have a working water system; however, the pipes were installed underground and due to kaingin, these melted under extreme heat.
"So now, the more common thirst quencher there are softdrinks, if you want water, you'll have to trek back to the river" says Alcantar.
"Ang mga tawo dadto, walay footwear, mostly barefoot, kung naay footwear, pinikas kung dili – oversized (the people there have no footwear, mostly barefoot, if they have – mostly it's either mismatched or oversized)" continues Alcantar.
The community sub-project is a pathway from the river bank stretching 2 kilometers and will cost 2.08M, some parts of the pathway will be stair-type.
In the barangay assembly, community volunteers of Gala are given instructions for the subproject implementation like documents required, request of fund release, and completion of requirements for fund release, "enthusiastic sila, nagutana sad sila what if kung dili mahuman ang project, akong tubag – with the guidance sa atong staff mahuman gyud na, so giassure nila nga paningkamotan gyud nila mataiwas nila ang subproject ug magtinabangay sila (they are enthusiastic, and are asking what if they cannot finish the project, my reply to them – with the guidance of our staff, it will be done, so they assured me that they can finish the subproject and they will help each other)" Alcantar enthused.
The Subanens of Gala are hopeful that when the pathway will be completed – more people would visit their place and "ang pathway mao gyud ni ang makahatag ug higayon para madala ilang mga produkto sa merkado (the pathway will give opportunity for them to bring their products to the market)" concludes Alcantar.
Community-driven development (CDD) refers to an emerging approach in community development practice where processes, principles, strategies and resources are applied to ensure community empowerment by giving the people authority and control over decisions and resources. In the Philippines, CDD is implemented through the DSWD Kalahi CIDSS-NCDDP.
Written by Shaun Alejandrae Yap Uy, DSWD, Photos by Peter Paul Alcantar, KC-NCDDP SRPC
Gala in Photos