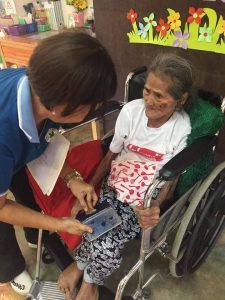 22 centenarians in Northern Mindanao have recently received their incentives of P100,000 each from the Department of Social Welfare and Development Field Office X as part of the latter's implementation to Republic Act No. 10868 otherwise known as the Centenarians Act of 2016.
Hailing from various cities and municipalities in the Region, each centenarian received their incentives from the Department, which conducted a thorough validation of their documents to prove their years of age.
The DSWD is also encouraging the public who have family members who have reached the age of 100 years or above to apply for the said incentives with proper documents such as birth certificate of the centenarian and birth certificates of his or her children, if needed for further assessment. Once the DSWD receives such application, a validation shall be conducted by its personnel.
The DSWD also emphasizes that it is open to all Filipino centenarians, regardless of their economic status, geographical location (local or abroad), and health condition.
For clarifications regarding incentives for centenarians, the public may contact the DSWD Field Office X at 088-858-8134 or email at fo10@dswd.gov.ph. (smu-cpt)