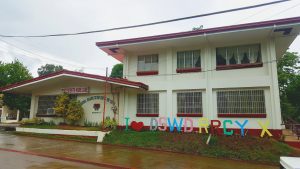 It is a nightmare for every parent to hear when their child is arrested or "rescued" after being caught committing a crime or offense.
It is a dreadful sight and feeling when their child, whom they love and cared for years, is in prison. Worse, it breaks every parent's heart to see their child imprisoned and squatting for 24 hours (and even days) just to fit inside a 3 meters by 7 cell filled with adult offenders, suffering and crying in overwhelming heat and reek of body odor, food scarcity, and at risk in getting infected with various diseases in the prison cell such as pneumonia, tuberculosis, and HIV.
Although some people, or perhaps the parents themselves, may say that their children deserve their fate for their wrongful doing, our core of humanity still tells all of us that children, juvenile they are or not, deserve to be treated humanely, and they will and always will have rights to protection and welfare.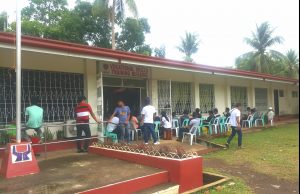 Republic Act No. 9344 otherwise known as the "Juvenile Justice Welfare Act of 2006" has been a controversial law for years. Some people say that it excuses juvenile kids to be above the law, that they should be prosecuted and suffer the consequences for their actions. Some, however, do not agree. Their side says that juvenile kids are still kids. Yes, they should face the consequences for their actions, but they should also be treated differently and should not be treated like an adult offender.
Many parents whose children are detained in prison cells have long cried foul over how their children are maltreated and bullied inside the cells by adult offenders. Thus, the law was birthed to protect the rights of the children in conflict with the law.
In support to the law, the Department of Social Welfare and Development established the Regional Rehabilitation Center for Youth (RRCY) based in Gingoog City, where the children in conflict with the law are placed by the courts while their cases are in due process. Unlike in prison cells where they wait in agony and fear, the center provides them with the necessary care and shelter.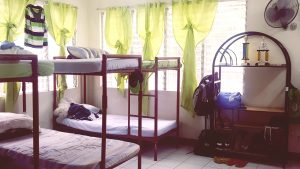 With RRCY's vision to have children become a useful, productive, and law abiding citizen, and for them to become good examples to their families and communities, its mission as well is to develop, build, and modify the behavior of the youth in order to achieve behavioral change.
That is why in RRCY, it is common to see male children in counselling and psychological sessions, in healthy activities where they are molded into becoming better, respectful, and self-reliant individuals. They are trained in various skills and livelihood, they are introduced to various arts and education, and are also engaged in spiritual improvement activities.
Further, the Council of the Juvenile Justice for the Welfare for Children, an attached agency of the DSWD, closely monitors the welfare of our children who are currently detained in prison cells, and actively advocates the Republic Act 9344 to ensure that children are no longer found in prison cells but in facilities such as the RRCY.
The RRCY is the government's way of respecting and protecting the rights of our children in conflict with the law and ensuring that while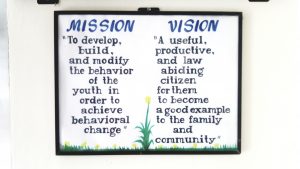 their cases are being handled by the courts, they are still treated humanely and are free from any violations against their rights.
And that while they are staying in RRCY, they are given another chance in life, learn from past mistakes, and become respectful, better and productive citizens. (smu-cpt)