Lagonglong, Misamis Oriental — The Dablo Family here is living a simple life, but, building a future that is optimistic, bright, and full of hope.
The Dablo Family, an active beneficiary of Pantawid Pamilyang Pilipino Program (4Ps) in the fishing village of Kabulawan in this town, strive hard to improve their living condition amidst difficult situation.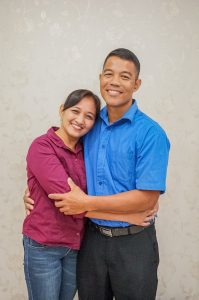 Rex, the head of the family, earns income from fishing while his wife, Genevieve, sells the catch to their neighbors to sustain the needs of the family. The children: Hannah Regie, Regine, and Mahonri Moriancumar help their parents though shared household chores like preparing meals, cleaning the house, washing the dishes, and laundry.
Achievers
It seems poverty is not an obstacle, but an inspiration to succeed for the Dablo children in their studies.
Hannah Regie, the eldest, is a consistent honor student from Grade 1 to 12, receiving Academic Excellence Award. She is now a freshman student of University of Science and Technology of Southern Philippines taking up Bachelor of Science in Chemistry.
Similarly, Regine harvested numerous awards during here elementary and secondary years. A consistent honor student, Regine has been representing her town and Misamis Oriental province in the regional academic and non-academic activities-from school press conferences to quiz bees.
Regine is one of the regional finalist of the Search for Exemplary Child of 4Ps in 2016.
Presently, Regine is a Grade 11 student at Liceo de Cagayan University with full scholarship she earned due to her academic performance.
Meanwhile, Mahonri Moriancumer, the youngest of the Dablo siblings, also gained various awards during his elementary years, graduating as Valedictorian and earned several academic recognitions.
As parents, Rex and Geneveive both claim that they follow a bible verse in raising their children. They are referring to the Proverb 22: 6, "Train up a child in the way he should go and when he is old, he will not depart from it."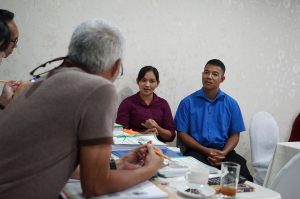 The parents firmly believed that, "families play a major role in how well children do in school, how well they perform on the job as adults and how they will contribute to society in general."
Rex and Geneveive added that, "Families have the first and foremost influence on our development."
Active Involvement and Participation
The Dablo Family here is actively involved in numerous activities in their village, church, and community as a whole.
Since 1994, Rex serves as Gospel Teacher of the Church of Jesus Christ of Latter-Day Saints, aside from being appointed as District President of their church for nine years. As a fisherman, Rex served as Treasurer of the Fisherfolks Association in their village.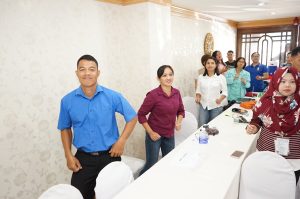 Geneveive, on the other hand, is also a seminary teacher and president of the young women of their church.
As for the children, they are also active in their church and school. Hannah Regie is now qualified to teach gospels after completing a course in their local church while Regine is busy on weekends teaching her fellow youth.
All of the Dablo siblings are joining extra-curricular and co-curricular activities in their school.
GAD sensitive
The Dablo couple promotes gender and development at home through shared parenting like taking care of and disciplining their children.
When it comes to decision making, the couple agreed on the affairs of the children, financial management, among others relative to the welfare of the family.
Ultimately, the Dablo Family maintain a God-centered life, demonstrate positive Filipino values, and created an impact to their community.
The family is filled with an atmosphere tempered and flavored with the acts of kindness, respect, humility, love and prayer which makes them a Huwarang Pantawid Pamilya.
==