by Van Lee More Z. Guevara, Community Empowerment Facilitator
Don Carlos, Bukidnon is home to Lake Pinamaloy, a freshwater lake with an estimated area of 60 hectares. The lake is the main source of potable water for the municipality as well as a potent tourist attraction.
Don Carlos' commercial activities are dominated by establishments such as sari-sari stores. More than 300 establishments in the municipality engage in retailing, merchandising, food and beverage, catering and servicing.
Don Carlos is also an agricultural municipality. Its climate and fertile agricultural lands make its agriculture industry a potent and productive one, with 70% of its total land area dedicated to the production of various crops.
Don Carlos is the future home of the proposed Bukidnon Domestic Airport which will be located at the unused former Maraymaray Airstrip in the municipality's Barangay Maraymaray.
These developments are a welcome sight for the communities of Don Carlos, communities like Barangay Bocboc have also embraced a more grassroots style of development – this is the Community-Driven Development (CDD) approach. CDD is a community empowerment program implemented through the Department of Social Welfare and Development's (DSWD) Kapit-Bisig Laban sa Kahirapan Comprehensive and Integrated Delivery of Social Services (Kalahi-CIDSS) National Community-Driven Development Program (NCDDP).
According to the community, the people named the barangay as "Bocboc", a term referring to a certain grass which is abundant in the community; it also means "Kabugta" (decaying) in the Manobo term. However, the present community shows that they are alive and well.
Community volunteer Cyrus Sevilla Banay, 49, is the Barangay Sub-Project Management Committee's (BSPMC) Audit and Inventory Committee Chairperson of Barangay Bocboc, Don Carlos, Bukidnon. Cyrus is an engineer by profession.
"Does retirement mean you can longer be a productive member of the community?" Cyrus asked himself once, but he later discovers that retirement is not the end of his road.
"I have been volunteering for six years as lead foreman in the Barangay Bocboc Community," says Cyrus.
"The main reason is to be able to give back to my society. Also, I feel like I have a duty and responsibility for myself and the community" continued Cyrus.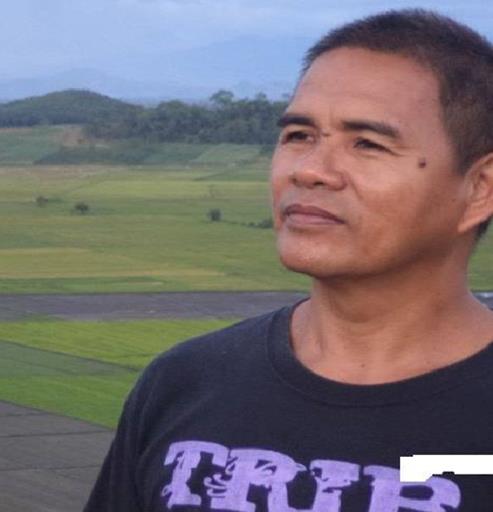 His skill as an engineer comes in handy in community works. Cyrus holds a Bachelor and Masters in Electrical Engineering and says that "volunteering has been a great experience for me, I enjoy what I am doing; one can always find volunteering opportunities, because there are a lot of them around."
There is one thing in particular Cyrus enjoys about volunteering – the good he does. "I feel good when I go through the helping process for the day and indeed somebody is helped. The greatest thing that I enjoy is the challenges you face when helping someone and the satisfaction that you get when you succeed. Above all, when the people really show that they appreciate the effort I put into their lives."
"I have learned a real sense of satisfaction in accomplishing things. I have to learn to be patient, by putting myself in someone else's shoes. I have learned to appreciate other problems the community face apart from the present problem that one may be working on" says Cyrus.
"I think it's great to do a thing like that. There are a number of different things to be done. You can match different skills just to help. By volunteering, you can learn a lot about a community rather than just reading about it. I'm blessed & I thank God for every day, for everything that happened for me" concludes Cyrus.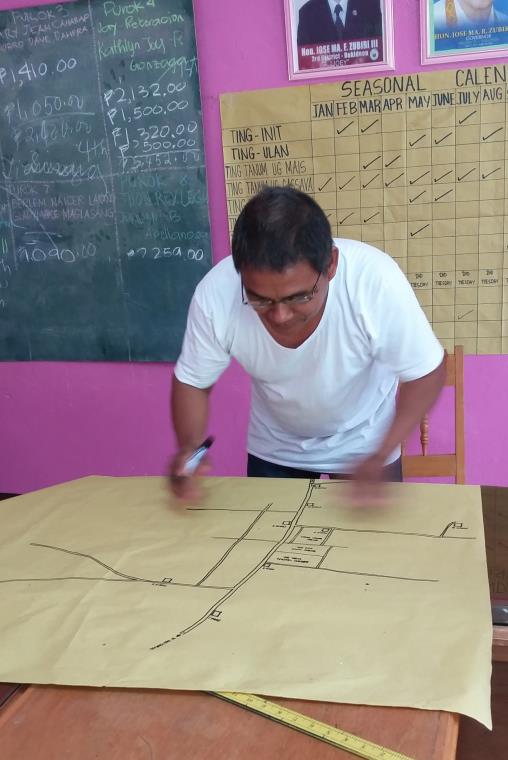 Barangay Bocboc completed a DSWD Kalahi-CIDSS Community Sub-Project in 2016 which is the Construction of 14.00 meter x 28.00 meter Solar Drier with a 32 square meter Warehouse Building located at Purok 7 Barangay Bocboc, Don Carlos, Bukidnon with a total sub-project cost of P1,134,946.78 with the BSPMC Chair Gerladine Magsayo leading the volunteers. Farmers can now use the facilities to dry, weigh and stock their produce through this sub-project. The Solar Drier and Warehouse is fully functional and operated by the volunteers association which is Security and Exchange Commission registered and is BIR registered, complete with official receipts.
The community of Barangay Bocboc also accomplished their current DSWD Kalahi-CIDSS funded sub-project which is the .30 kilometer Barangay Access Road which complements the solar drier and warehouse facility – to give the farmers better accessibility to the market where they intend to sell their produce. The barangay access road's total project cost is P2,737,492.04.
The construction of the solar drier and warehouse in Barangay Bocboc is a welcome development in the barangay, since farmers from the area used to bring their products to another town, particularly in Kadingilan, which is almost an hour away. This quadruples their expenses just to get their products to the market.
Today, farmers from the barangay and neighboring barangays can easily dry and store their products in Barangay Bocboc. Drying of their products at Bocboc only costs P3.00 per small sack and P5.00 per big sack, wherein other facilities in other barangays would cost P10.00. This is also complimented by the construction of the .30 kilometer barangay access road which makes transport of agricultural products to the market easier.
The DSWD Kalahi-CIDSS and its community volunteers are advocating for Community-Driven Development (CDD) institutionalization in the local governments for the continuation and sustainability of its gains and empowered communities.