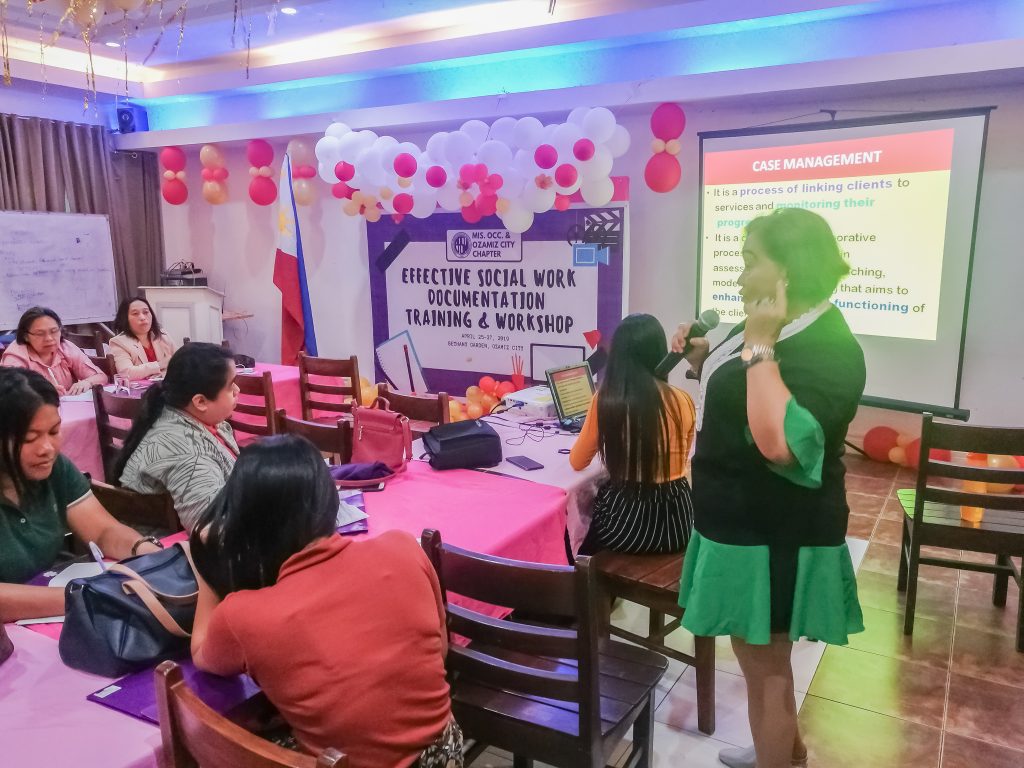 The Philippine Association of Social Workers, Inc. (PASWI) Misamis Occidental and Ozamiz Chapter holds a three-day workshop for registered social workers in Ozamiz City, Misamis Occidental, April 25-27. The workshop aims at strengthening the competencies of social workers in the areas of good practice documentation, success stories, technical documentation, multimedia advocacy materials among others.
Winnie Amores-Bhagwani, a registered social worker defined social work documentation processes on the first day of the workshop as well as documenting success stories and good practices in the field of social services. Here, the participants are members or would be members of the PASWI MisOcc and Ozamiz Chapter, most are Municipal Social Welfare and Development Officers from Region 10. Participants presented their success stories on the first day as part of the workshop proper, featuring stories from their own areas. Bhagwani is a former worker of Department of Social Welfare and Development (DSWD) Field Office 10.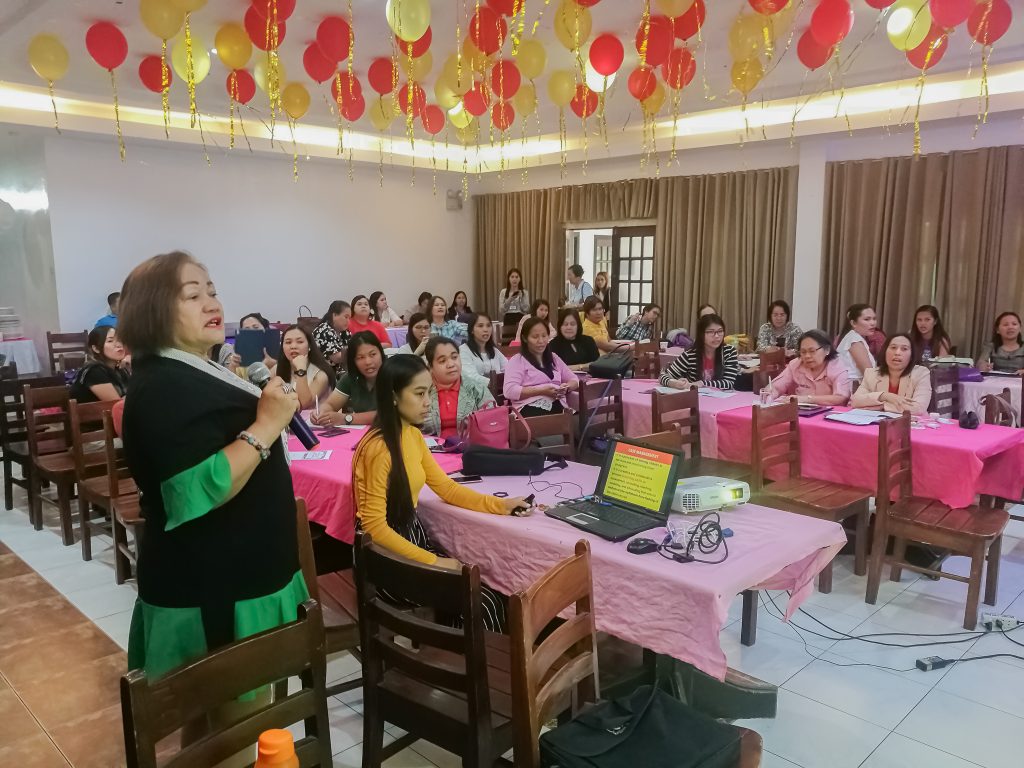 The second day of the workshop kicks off today with DSWD Field Office 10 Human Resource and Development Division Chief Portia Roldan, Social Welfare Officer IV,   providing inputs on technical documentation such as Case Study Reports, specifically on modified social work tools for managing individual, family, group, and community clients.
Shaun Alejandrae Uy, DSWD-10 Social Marketing Officer, will provide inputs, on using social media for social work advocacy, video documentary, and broadcast advocacy materials production.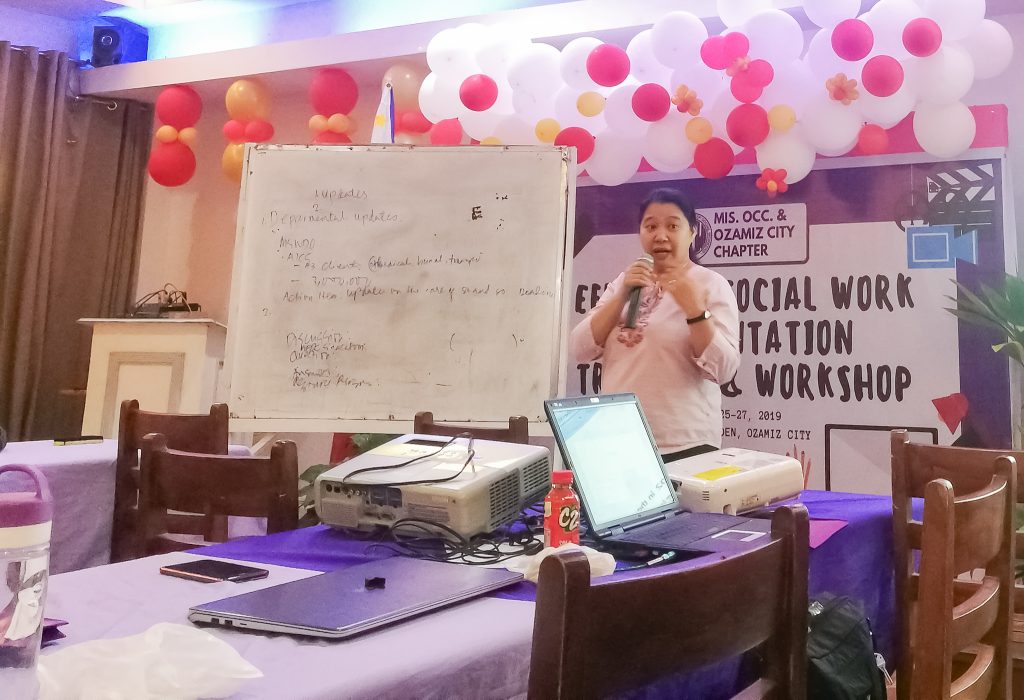 Respectively, Charita O Alunan and Christopher B Requina are the president and vice-president of PASWI Misamis Occidental and Ozamiz Chapter.