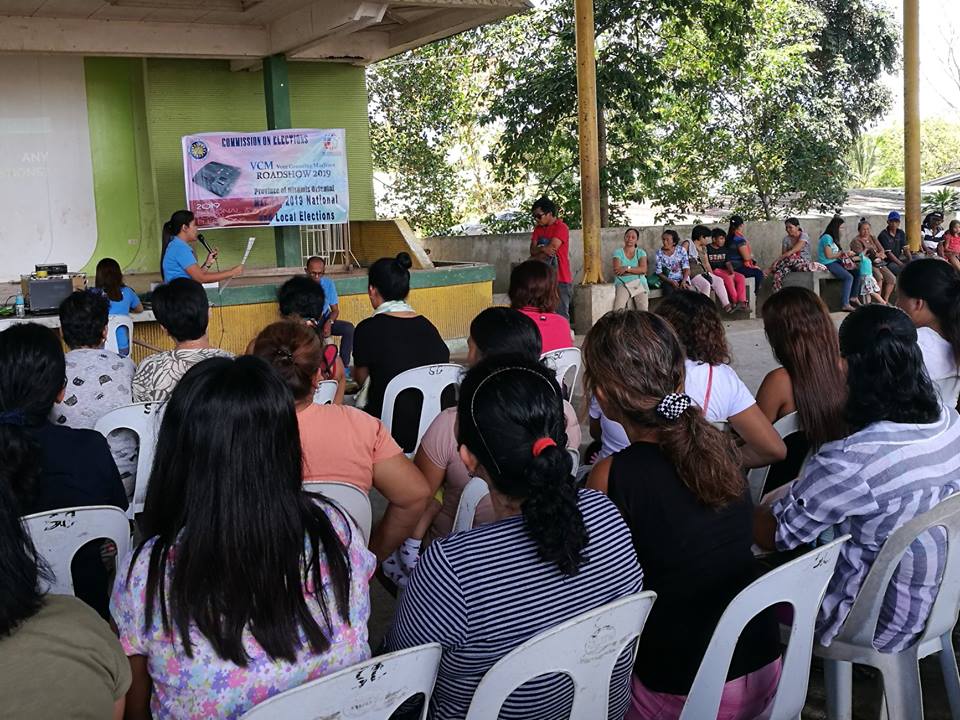 The Pantawid Pamilyang Pilipino Program beneficiaries of Cagayan de Oro City, like this is in Baikingon and FS Catanico, join the Vote Counting Machine (VCM) Roadshow of the Commission on Elections of Cagayan de Oro City to have a glimpse of how it is going to be like on election day.
The roadshow allowed participants to practice shading and feeding their ballots to the VCM, aside from informing the voters on the prohibited acts during and after elections.
DSWD through the Pantawid Pamilya has partnered with the City COMELEC to empower the beneficiaries by letting them exercise their rights to suffrage.
The partnership is in line with the Bawal ang Epal Dito campaign of the DSWD to ensure that the implementation of 4Ps during elections and campaign period is free of political influence and manipulation while safeguarding the rights of Pantawid Pamilya beneficiaries for free and honest elections.
==
Photos by Cagayan de Oro City Action Team.