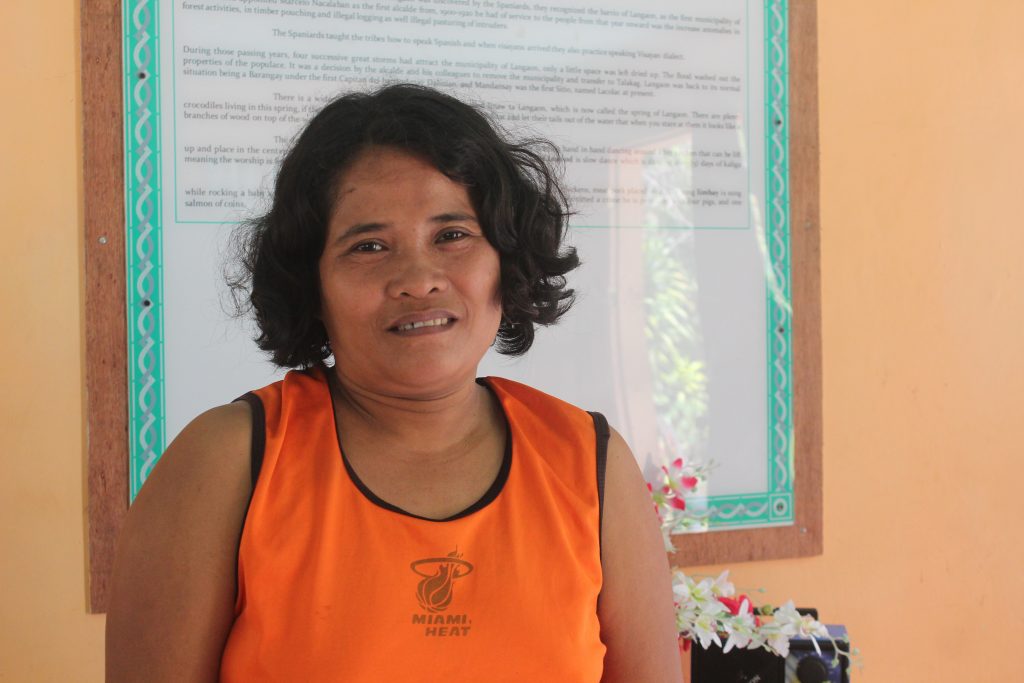 Anna Fe V. Bugtong can still remember how Tropical Storm Vinta washed out her house and that of her neighbors in the afternoon of December 22, 2018 in a small mountainous village of Langaon in Baungon, Bukidnon.
Strong rain and winds forced Anna, her husband and her five children to move out from their house, and had to walk through flooded roads, and cross through surging rivers to find safety. As a mother of five children and a vegetable vendor, she remembers how difficult it was for the family to stay on course with their home and farm destroyed.
"Kusog kaayo ang baha. Ninglapas gyud siya sa dalan dapit didto sa tulay. Naguba gyud ang tulay (The flood was overwhelmingly getting worse. It went up as high as that road near the bridge. The bridge was also washed out by the flood)," remembers Anna.
"Nakuyawan gyud ko. Nahadlok ko para sa akong mga anak nga basin naay dili maayo mahitabo sa ila. Naglisod gyud mi ug tabok paingon sa highway. (I was scared. I was afraid for my children's safety. I didn't know what I would do if something bad would happen to them because of the flood. It was so difficult walking to the highway area)," she added.
She also recalls that many of her neighbors in the village had to go through the same difficulty during the storm. "Naay uban sa ila walay pagkaon nabitbit. Walay bugas. Ang uban nakadala ug bugas, pero taman ra sa usa ka-adlaw. Wala pud mi nakahibalo nga pag-abot sa gabii, naguba na diay among tulay. Wala gyud mi makatabok sa suba. Na-stranded gyud mi (some of the families were not able to bring food with them. No rice. Although some of them were able to bring rice, but it wasn't enough for one day. We also didn't know that by night time, the bridge had already washed out. We were not able to cross the river)."
Anna shares that with that bitter experience, she was able to learn a lesson: to always be prepared.
With that lesson in mind, she joined the Risk Resiliency Program – Climate Change Adaptation and Mitigation (RRP-CCAM) introduced by the Department of Social Welfare and Development (DSWD) Field Office 10 through the Barangay Council in Baungon.
The RRP-CCAM is a program that encourages community participation in implementing a community-defined project related to climate change adaptation, climate risk reduction that is sustainable in nature. The program generates temporary employment and provide income augmentation to families and/or individuals through Cash-for-Work (CFW).
In exchange for the works rendered by a participating family for ten (10) days, the beneficiary is provided with cash assistance equivalent to seventy-five percent (75%) of the prevailing daily regional wage approved by the Department of Labor and Employment.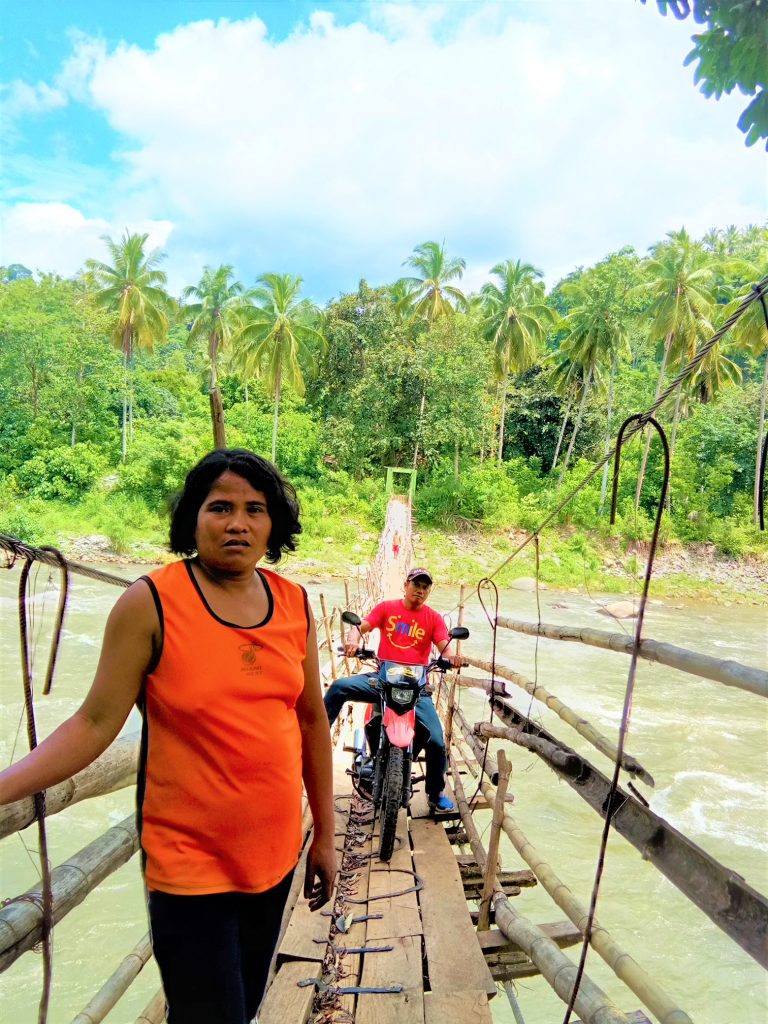 Anna is one of the beneficiaries of the RRP-CCAM Cash for Work in Baungon where she and the rest of her community helped in constructing a footbridge where they can pass through safely from their village down to the municipal proper should a disaster occur in their village.
"Nakatabang gyud ang programa sa ako, dili lang tungod kay nakadugang siya ug income sa akong pamilya, pero tungod kay nakatabang pud ang programa sa ako nga mahimong instrumento sa among komunidad nga makapangandam mi kung adunay kalamidad nga mahitabo (The program has helped me, not just because it was able to provide my family an additional income, but it has also helped me become an instrument to my community to become prepared in times of any disaster.)"
With Anna's participation in RRP-CCAM, she was inspired to become a community volunteer and get involved in the construction of a Barangay Access Road funded by the DSWD's Kapit-Bisig Laban sa Kahirapan Comprehensive and Integrated Delivery of Social Services. She is part of the community's Project Preparation Team in constructing the said project in her barangay. xxx