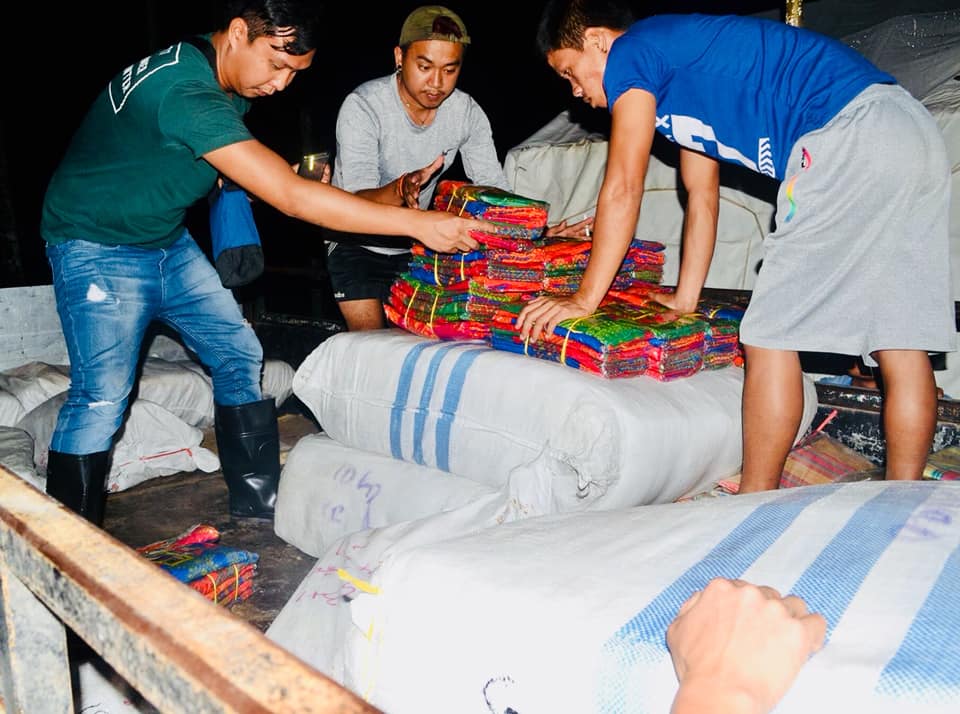 Cagayan de Oro City — The Department of Social Welfare and Development Field Office 10 (DSWD FO 10) sent food and non-food items on November 1, 2019 to DSWD Field Office 11 and 12 to augment the on-going response efforts of the agency for the internally displaced families affected by a series of earthquakes that shook parts of Mindanao.
Regional Director Mari-Flor A. Dollaga-Libang immediately ordered to send an 11-man augmentation team to help the response efforts of the national government and the local government unit in Bansalan, Davao del Sur.
The team, composed of social workers and an engineer, among others facilitated the distribution of goods for the displaced families. The team has also established evacuation camps in some villages of Bansalan. Psycho-social interventions to children, women, men, and other vulnerable sectors inside the evacuation camps were introduced to help the displaced families overcome traumatic experiences brought about by the earthquake.
Director Libang also thanked the offices of Cagayan de Oro Councilor Joyleen Mercedes "Girlie" Balaba and Barangay 21 Chairperson Gilda "Gigi" Go for facilitating the transportation of all items from DSWD Field Office 10 to DSWD Field Office 12.
As of today, DSWD Field Office 10 delivered 8,700 Family Food Packs, 9,000 drinking kits, 3,000 malongs, and 50 laminated sacks to DSWD Field Office 12 while 3,000 sleeping kits, 5,000 drinking kits, 100 bundles of roof tarpaulin were sent to DSWD Field Office 11.
The DSWD Secretary, Rolando Joselito Bautista, extended his deep appreciation to DSWD staff from all over the country who are always responding to challenges, finding opportunities to help the Filipino people, especially during times of calamities.
Director Libang ensured that DSWD Field Office 10 will continue to augment food and non-food items to DSWD Field Offices 11 and 12 until the displaced families will live back to normalcy after the disaster.