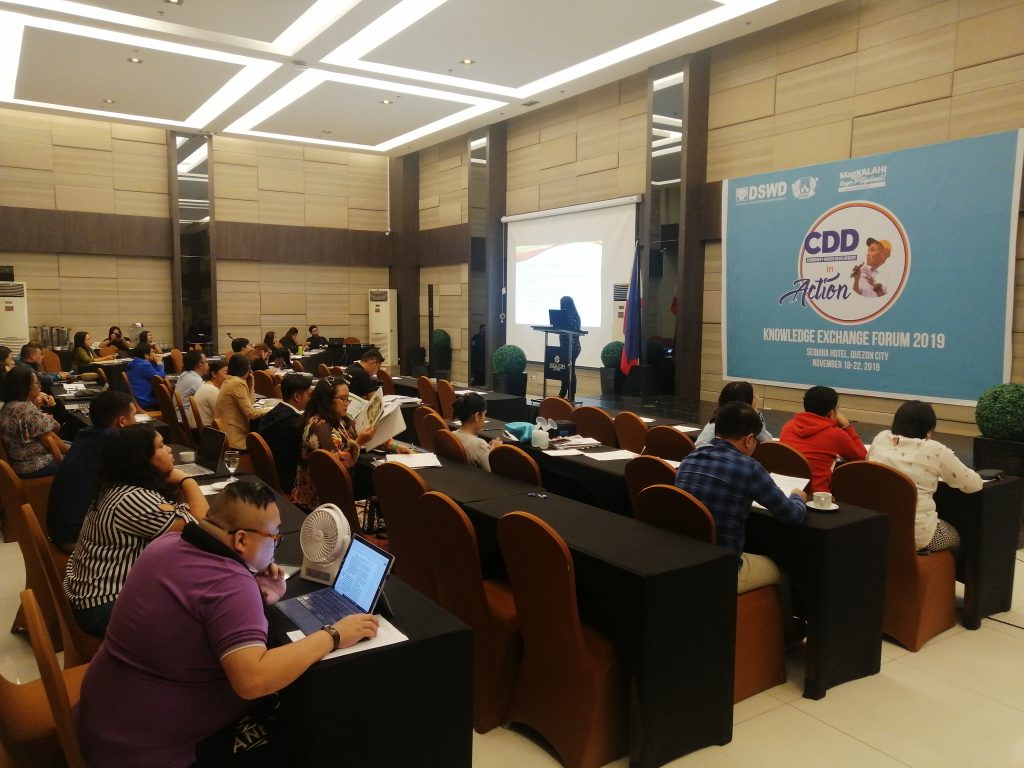 The Department of Social Welfare and Development (DSWD) Kapit-Bisig Laban sa Kahirapan Comprehensive and Integrated Delivery of Social Services (Kalahi-CIDSS) recently concluded the Community-Driven Development (CDD) in Action Knowledge Exchange Forum, November 19-22, Manila.
The DSWD Kalahi-CIDSS program of the Philippine government uses the CDD approach that gives communities control over decisions and resources while working in partnership with local government units within the frameworks of participatory governance, transparency and accountability.
This approach provides a people-centered development assistance, capacity-building, and implementation support to poverty-disadvantaged and disaster-affected municipalities.
DSWD Kalahi-CIDSS is currently advocating for the institutionalization of CDD and aims to introduce the CDD approach to all its partner agencies and institutions to continue the advocacy and the community empowerment brought about by the program.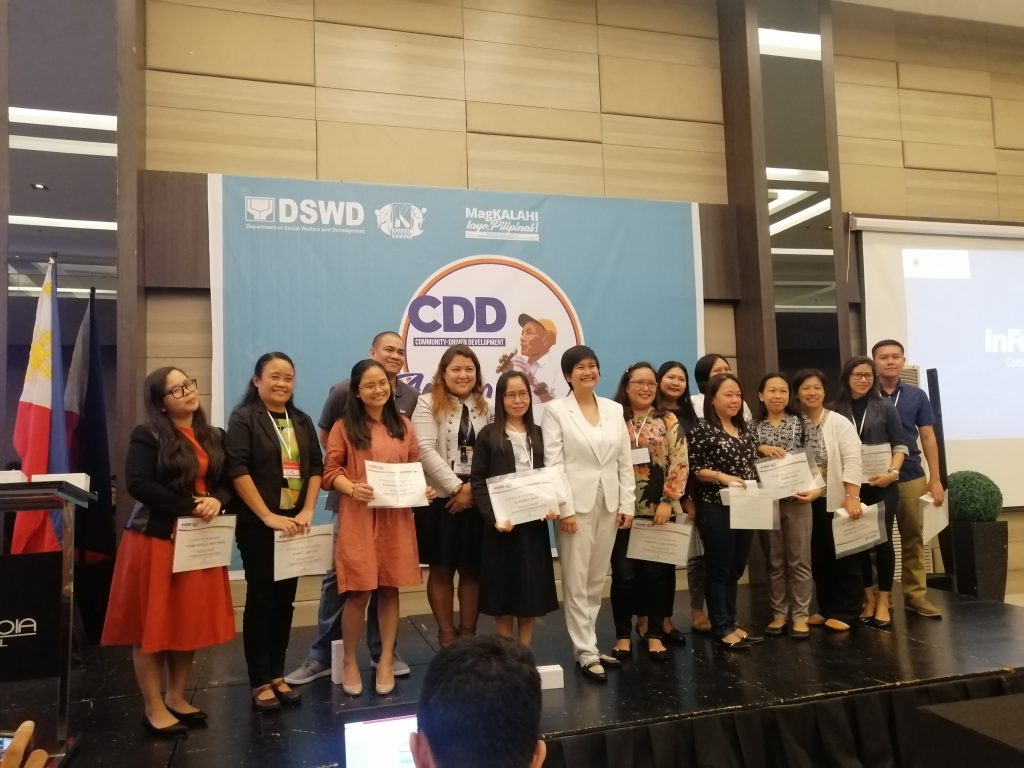 CDD in Action is participated by select DSWD Regional Staff, academe, other government agencies and civil society organizations. Existing Kalahi-CIDSS policies, initiatives, and accomplishments were presented to strengthen the knowledge management component of the program.
Success stories were also presented; these success stories were composed of people or volunteers who experienced so many challenges while dedicating a good number of years to Kalahi-CIDSS and how they've contributed efforts to help their community achieve development and success.
CDD in Action also featured inspiring lessons as it reflects the hard work and dedication of the communities implementing Kalahi-CIDSS.
Another major highlight of the forum is the sharing of good practices and innovations coming from other regions, partner agencies, organizations and academe. DSWD Caraga shares their ISO journey and their high quality management system, through a computer application, for them to easily track Kalahi-CIDSS records and data in just one click and less paper.
The GIS or Geographical Information System amazes the participants of this forum for it is designed to capture, store, manipulate, analyze, manage, and present spatial geographic data. This is useful for Kalahi-CIDSS in implementing projects in a certain municipality for it allows users to create interactive queries and edit maps and add information on it. It is also useful for disaster response since it allows users to add photos of certain locations who needs rescue operation during calamities.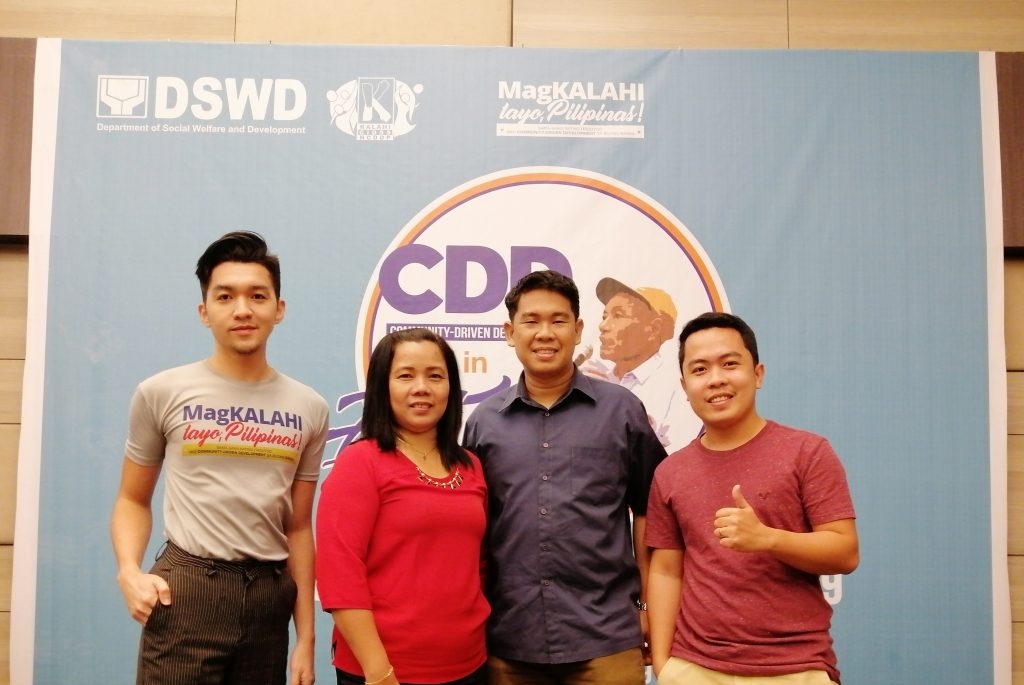 CDD in Action also gathers organizations and partner agencies who support the advocacy for CDD institutionalization. Among the participants were representatives from the Urban Poor Associates (UPA) who tackles about people's plan for housing and the community planning introduced by De La Salle University (DLSU), agriculture cooperatives and other farming issues were tackled by PAKISAMA. The youth in sustainable organic agriculture program was discussed by University of Santo Tomas (UST). These topics were eye-openers and will contribute to the communities having a similar objective as the DSWD Kalahi-CIDSS program which is to empower communities.
Regional Stories on local governance and the Municipal Talakayan were also presented that participants may have a bigger picture of the core functions of Kalahi-CIDSS in developing and empowering communities nationwide. The CDD in Action Knowledge Exchange Forum is full of learnings and unites organizations and agencies in advocating the concept of community-driven development.
This forum may serve as one of the key advocacy activities for DSWD Kalahi-CIDSS CDD Institutionalization in the hopes of reaching more communities to empower and to realize the core functions of the program.