The Department of Social Welfare and Development – Field Office X continuously mobilizes its Quick Response Team (QRT) for the repacking of Family Food Packs (FFPs) which will be distributed to the COVID-19 affected families in Northern Mindanao.
With the increasing requests of family food packs due to the implementation of community quarantines and lockdowns in the 5 provinces of Region X, the DSWD Field Office X ensures the availability of its FFPs ready to be augmented at any given time.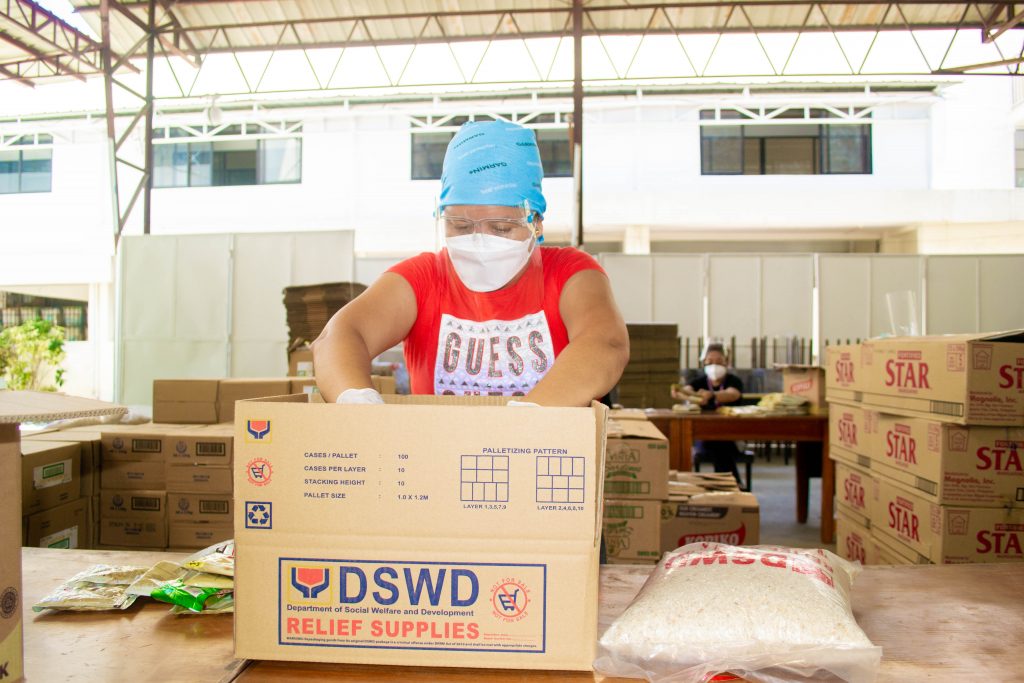 As of to date, the total number of repacked family food packs is 15,657 since the QRT's first repacking on August 10, 2021. The QRT is a composite team of authorized DSWD personnel from the Field Office ready to be deployed to affected areas to assist/augment the affected FOs and/or LGUs in delivering disaster relief/humanitarian services to the affected families immediately after the onset of a natural or human induced disaster.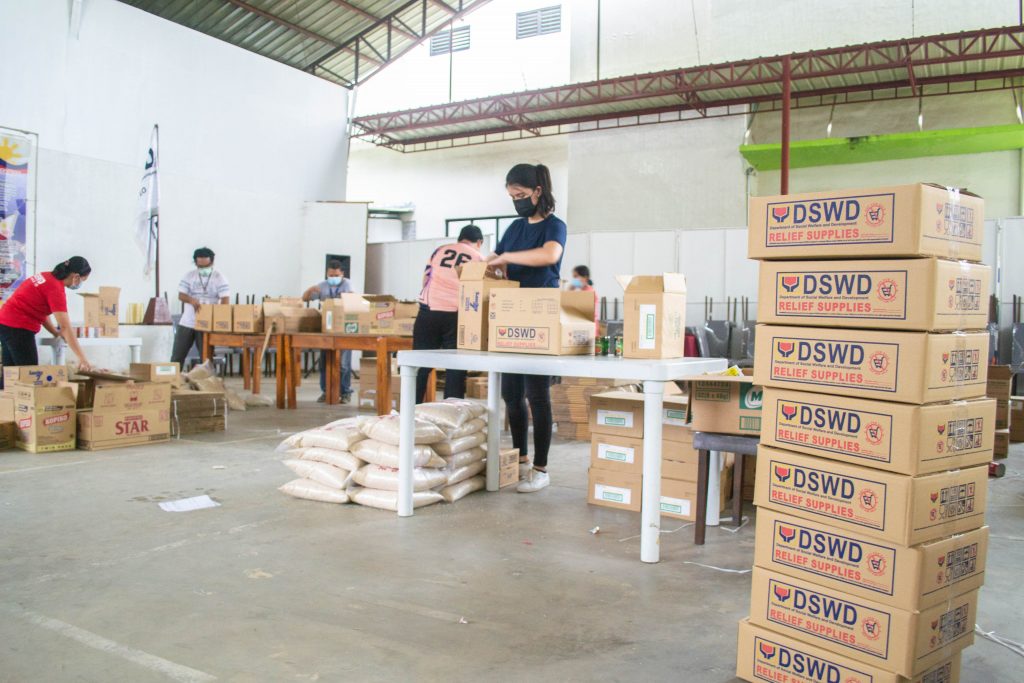 A box of family food pack can sustain a family of five to six members for two to three days. Each FFP contains four tins of canned tuna flakes, two tins of canned sardines, four tins of canned corned beef, five sachets of 3-in-1 instant coffee, five sachets of powdered cereal drink, and six kilos of NFA rice.
In times of uncertainty, the DSWD Field Office X ensures to provide its people with the assistance and services which prioritize the protection of their welfare and social rights.