By  Danah Jyne Tangayan
2nd Prize Winner, Best 4Ps Story: A Feature Writing Constest 2022
Purok 4 Guinuyoran, Valencia City, Bukidnon
Sitting on the wet plank, my hands were full of cuts and scratches. I was washing clothes the whole day, and it was getting dark. I need to hurry, which is less work since I finished washing my entire family's clothes.
We cannot afford diapers, so we make alternatives, like using the flour sack as diapers.
The nasty stench of the alternative diaper, locally known as lampin, with poop smear on them, is the worst! Sometimes I soak them in boiling water so they would not smell as bad.
Though my knees were shaking, I had to hurry so that I could finish and my brother would have a clean diaper to wear the next day.
Sweat drips on my face, and I hear my father's laugh across the street, playing cards and getting drunk.
I turn away and do not focus on him as he can see me struggling. I can't even count how many times he saw me struggling, and I can't even count how many times my sweat mixed with tears flowing down. But I had to hide so he won't see me as weak as he already thought I was.
Mom was begging him to go home while carrying my little brother and my little sister holding my mom's jeans while playing in the dirt. They fight and bicker as he stretches his arms and flop in the soil. He would act like a child and shout as hard as possible, so my mom would notice.
And sure enough, my mom would be running towards him, so he would shout even louder until he got tired and slept on the road. But he won! He got what he wanted attention. She always says the only reason she care's that she's embarrassed, but not. If she were, she would have left him for that reason.
The truth was she loved him; even in pain and suffering, she would instead get hurt than lose what she loves. She denies it but her actions speak louder than words. He was not always like that.
I remember happy times with him that I can say he was good, but it takes patience to understand where I stand. Sometimes you love someone, and they don't change when they promise they would.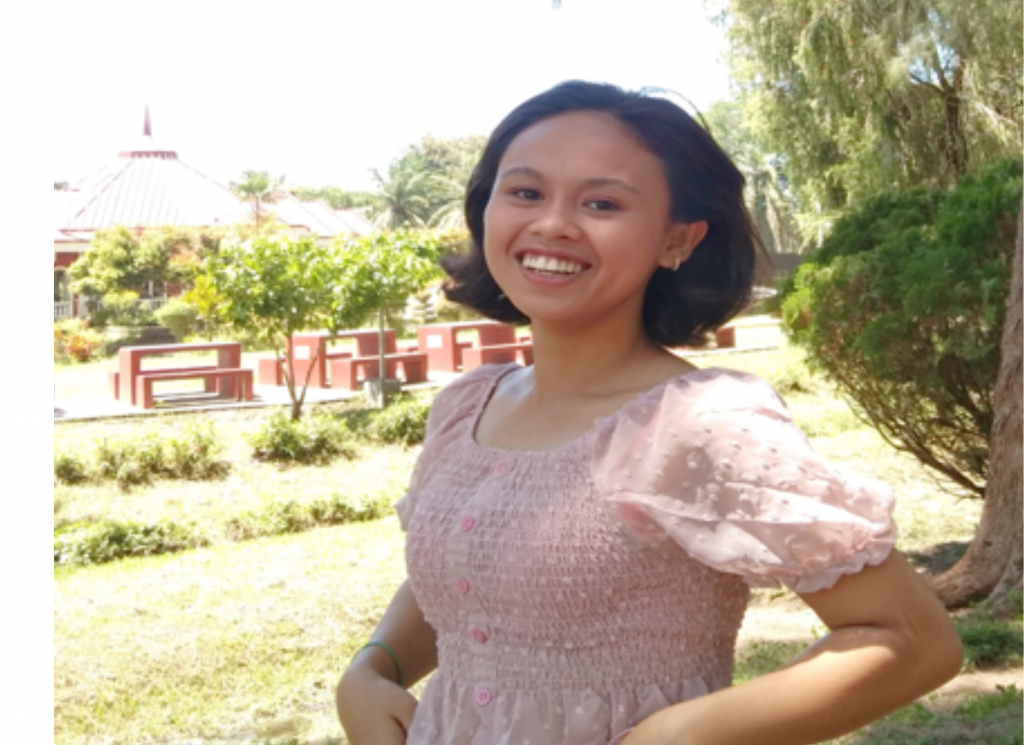 And slowly, you expect the worst in them.
I wake up early at 4:00 am to gather firewood, sometimes with my mom. I carry firewood that is heavier than mine. That's why I stayed 4'11 "and cute ang height." Then I would help mom cook food; sometimes, we didn't have anything to cook.
So she would be asked me to ask the neighbor for extra rice so we could eat. I get anxious and scared that they would say "no" because that means we can't eat that day if we get food, hot rice paired with fermented fish, locally known as ginamos, mixed with water, so that it becomes plenty and we can all eat.
After that I walk to school, sometimes it's raining, and other times it's hot. But one thing for sure is that it's a long walk, and I go to school at 6:00 am and get there at 7:00 am. I was carrying eight books because our teachers would check the books every day.
And in the afternoon going home, I would carry gallons of water so that we could use it at home the next day. I was nine years old at that time, and life was hard. On weekends I help my mom with her work and babysit my brothers and sister.
Then, the time came for DSWD to place my family under 4Ps. It helped us a lot. During our high school studies, 4Ps helped defray the cost of our uniforms, school shoes, fees, and school supplies.
Every 4Ps release, that's when we could taste either Lechon Manok or Fish. Also, my mom bought one sack of rice, new slippers, and clothes for all my siblings. My mom would budget the money we got from 4Ps so we could have something to eat if we got hungry.
And in reality, we do sometimes borrow money from our neighbors, promising them payment at the next release. So it helps us with our financial challenges.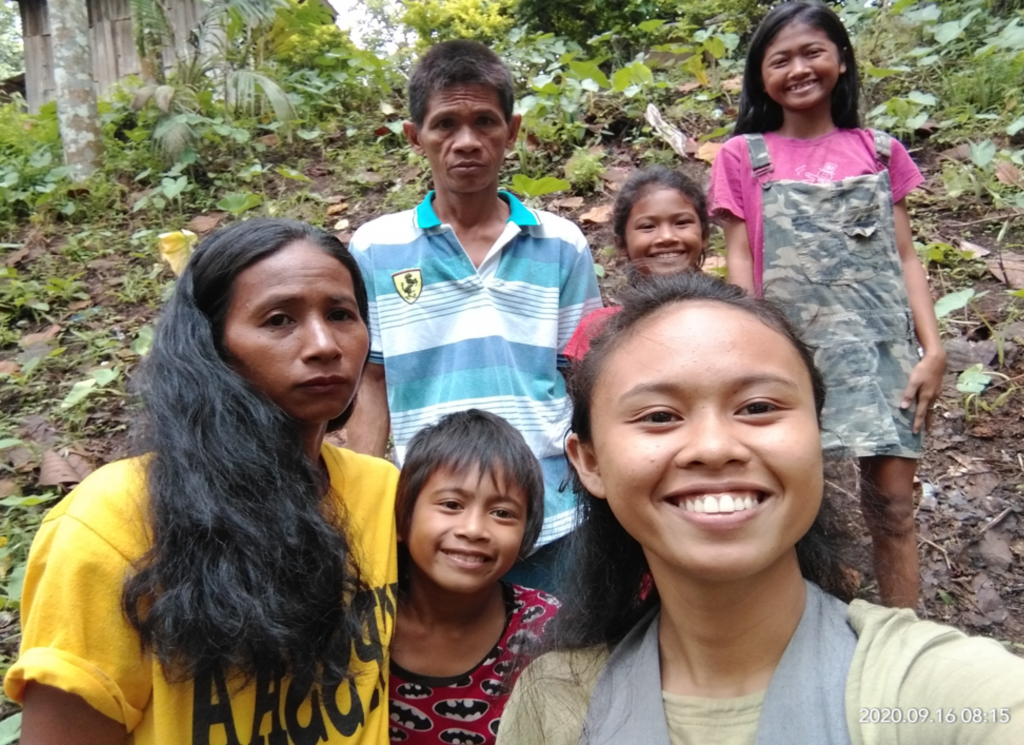 Now that I'm in college and above 18 years old, I am no longer a 4Ps grantee. But it's one of the reasons why I could even afford to go to college, and I will always be grateful for the opportunity it has given me.
My father has a job in SUMIFRO, a multi-national company that produces bananas. He is a banana harvester.
During this pandemic, life has become more challenging for us to get by. The export of bananas in Northern Mindanao has dramatically decreased. In effect, all SUMIFRO workers have an irregular work schedule. Before, my father would have a daily schedule. Now, it's twice or thrice a week. As it is, a lesser income for my father is a significant challenge to our daily needs.
My father usually worked in the morning, and after work, he would find jobs for extra income. Like harvesting coconut, mangoes, star apple, and marang.
But, he met an accident. He fell from the tree while harvesting Marang fruits. It broke his legs and arms. As a result, he cannot work now. To add insult to injury, the orchard owner would not shoulder or even help us pay for my father's medication.
I have learned that the owners offered my father some wine before harvesting the fruits. So, he was dizzy while reaping the fruits.
Despite the challenges, my family is thankful for the program. During the darkest times in our life, we still have something to look forward to because of the program. Hospitalization was free of charge.
The program pays off all my life struggles. 4Ps had been in our back for years, and in little ways, it helps us to hope for a brighter future.
The program gave me opportunities to turn my struggles into determination.
==