By Vince Bansale Jamilarin
Grand winner, Best 4Ps Story: A Feature Writing Story 2021
Former 4Ps Granteee
Purok 6, Central Poblacion, Kalilangan, Bukidnon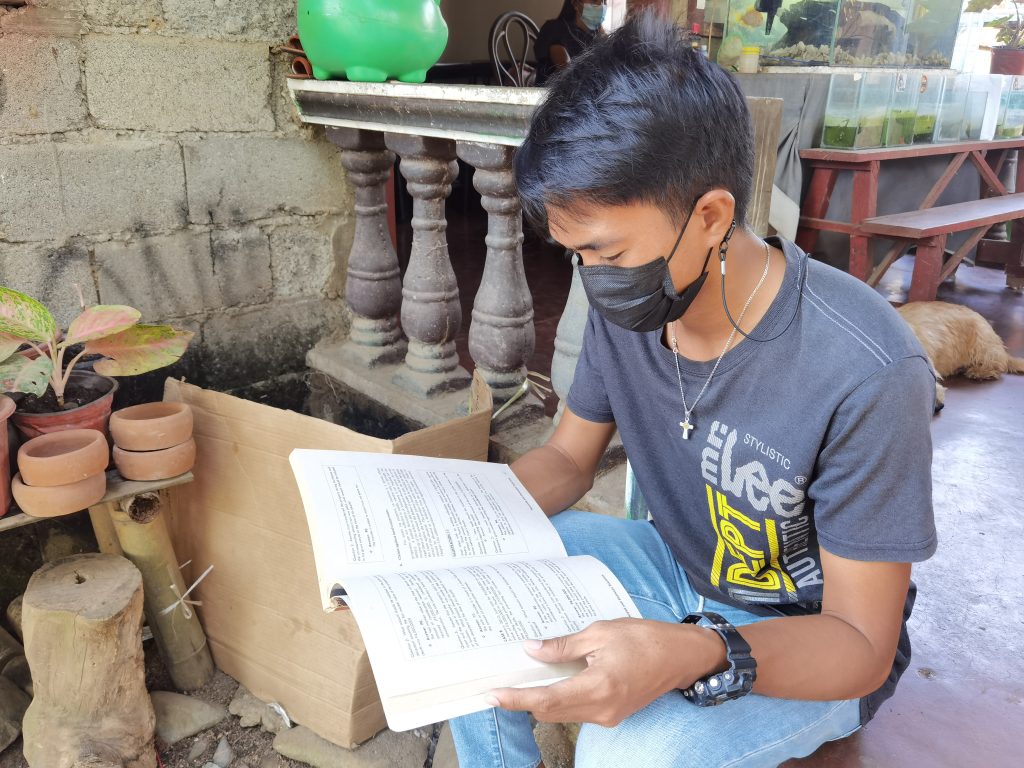 "Madilim man ang kalangitan sa likod ng mga ulap na iyan ay patuloy na kumikislap ang mga tala… Anak magsumikap ka." This quotation was instilled in my mind when my aunt visited here in our house many years ago.
Twit twit twit.
Moo moo moo.
Feeding animals.
As I was walking down a narrow road, I suddenly saw a small house with an old rusty iron roof and walls made of plastered cardboard. On the left side of the road was a child walking barefoot. I slowly approached it and asked, "Where are you going?" At my inquiry, only two words came out of his mouth. "On the farm…"
Because of his answer, something suddenly came back to my memory that I could never afford to bury in oblivion. Experiences taught me to work hard and be an example that others will admire and look up to.
My Life as Student-Farmer
Way back in 2015, when I was still in Junior High School, I had the opportunity to live on a farm. I reside on a farm that was once a swamp and a forest. I share my home with domesticated and wild creatures and plants, flowers, and a garden. My parents, siblings, and I all used to live here, as did my grandparents. Every day, I go for a walk on the farm and never grow bored.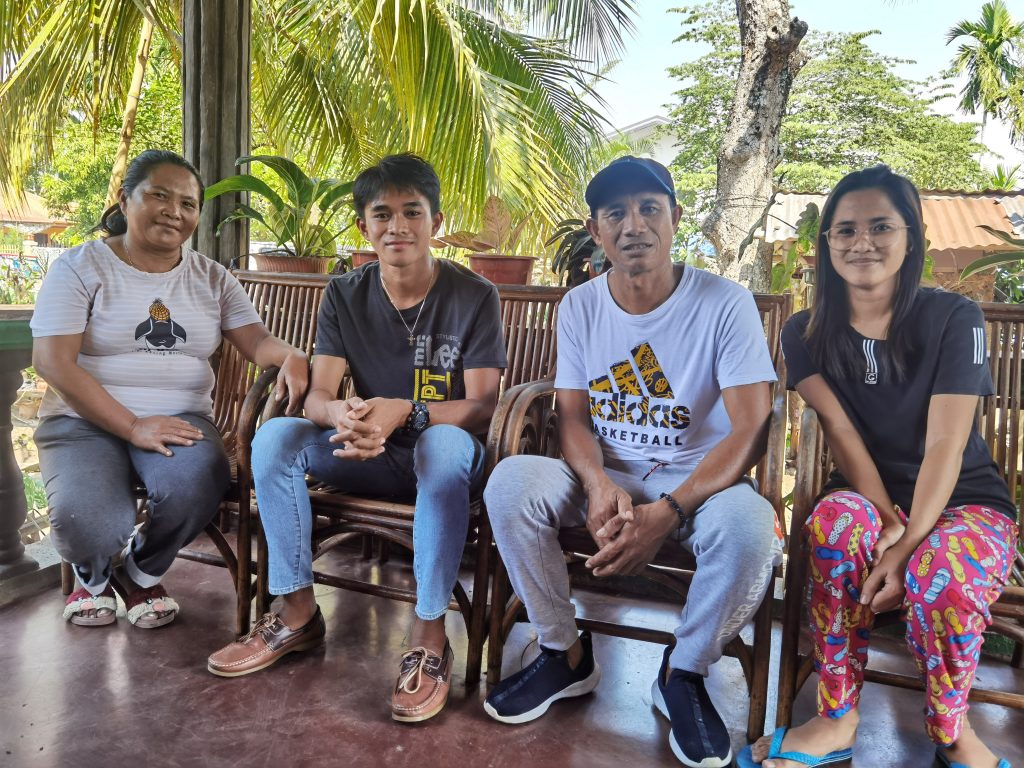 There's always something fresh to discover and learn about.
Planting.
Harvesting.
Feeding animals.
Every weekend, I engage in some of these activities. My father is a farmer, and my mother is a utility worker. I am the fourth of five children in our family. We don't have enough money to meet our necessities, so we have to work extra hard to purchase food for our daily meals. We used to work as laborers to buy new bags, papers, and pens for our studies.
On weekends, we would get up at 4:00 a.m. and walk towards the farm, taking in the foggy surrounding. Every morning, you can feel the coolness in your veins, making you want to go back to sleep. But I don't have a choice; I have to keep going.
Suddenly, there was a time when I could not afford to go back to the farm because I felt tired at that time. I was crying and begging why I was doing this to my mother. "Just keep pushing hard for your aspirations, dear child," she answered.
And it was at that moment that my outlook on life shifted.
My Life in this Survival Times
COVID-19 virus is a burden to all of us when it strikes not just in our country but also in the whole world. It gives us a very challenging world that we people are not used to living in. People who rely on informal activities to exist from day to day in many countries are faced with a difficult choice: go out looking for work and risk being sanctioned and infected, or watch their children hunger as a result of pandemic-related actions.
During the pandemic, my mother's flower business was greatly affected. Everything has changed, and everything turned into nothing. All cities and municipalities were lockdowns for the sake of their people. The economy's status slowly decreases, and people live in a new normal.
As the pandemic spreads, we realized that we needed to budget our money to meet our daily necessities. And that we only rely on the monthly salary of my mother as a utility worker. Due to the low cost of purchasing crops, my father's income as a farmer plummeted. And it made me realize the genuine nature of life, where we may confront various challenges.
And as I continued walking, all the memories vanished. Because it was so exhausting and challenging to do as a teenager, I will never allow those experiences to happen again. I am grateful to our government for assisting me financially through the PANTAWID PAMILYANG PILIPINO PROGRAM, the 4P's.
This program has transformed the trajectory of our lives and has aided us in achieving our goals. With the government's help, I will never have to sleep with animals or be exposed to direct sunlight again. I was able to stand up and see the brightness that shines from within because of this program. It allowed me to live the life of a typical student.
4P's program provides financial aid to underprivileged families and allows us to shine and showcase who we are. However, let us not forget that every problem has a fixed solution, no matter what challenges we face in our life. So let us not merely rely on government help, but let us make it the cornerstone of our success.
No matter how dark the skies are, always remember that stars continue to shine even in the darkest times.
Thanks to my aunt for instilling in me the quote that I can't seem to forget, and that serves as one of my motivations to keep moving forward.
==
#BawatBuhayMahalagaSaDSWD
Maagap at Mapagkalingang Serbisyo!