In celebration to its 70th Founding Anniversary, the Department of Social Welfare and Development Field Office X recently gave honor and distinction to individuals, groups, and organizations whose commitment was to share their time, selves, and resources to ensure that the various sectors benefit from the enhanced service delivery and better opportunities.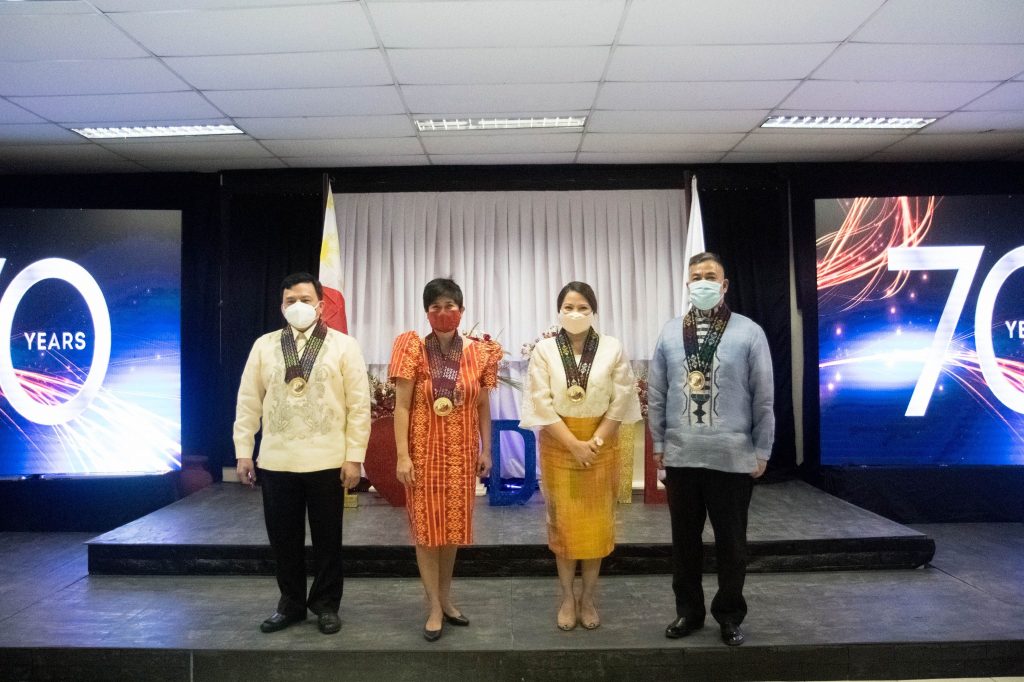 The "Salamat Po" Awards, which is a commendation given by the DSWD Field Office X to its development partners and volunteers who provided assistance in the Department's delivery of social protection services and achievement of goals, was proudly presented to Mr. Ramon C. Ortega of Land Bank of the Philippines, Dr. Lorraine M. Nery of the City Health Office of Cagayan de Oro, Mr. Teodoro A. Sabuga-a, City Administrator of Cagayan de Oro, Mr. Vicente Gregorio Tomas of the DSWD Field Office NCR, the Local Government Unit of Kapatagan, Lanao del Norte, Atty. Celso L. Vocal, Regional Director of the Commission of Audit, Director Franklin P. Gumapon, Regional Director of Philippine Information Agency – X, Dr. David Mendoza, Assistant Regional Director of the Department of Health – X, Dr. Adriano P. Suba-an, Regional Director of the Department of Health – X, and Director Arnel M. Agabe, Regional Director of the Department of the Interior and Local Government Region X, the Armed Forces of the Philippines, Philippine National Police, Philippine Coast Guard, Director Rosauro Arnel Q. Gonzales of the Office of the Civil Defense, and Director Manuel Orduna of the National Intelligence Agency – X.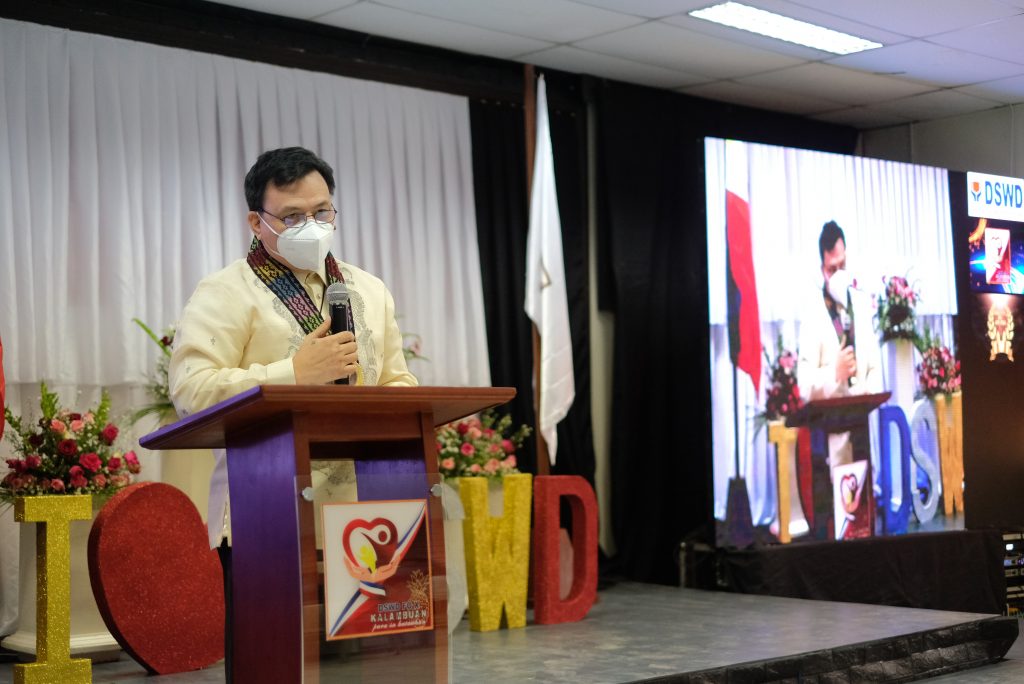 The first presentation of awards was graced by DSWD Undersecretary Camilo Gudmalin held last February 22, 2021 at DSWD Field Office X, and the second presentation of awards for uniformed government personnel was graced by DSWD Secretary Rolando Joselito Bautista held last February 24, 2021 at 4th Infantry Division, Cagayan de Oro City.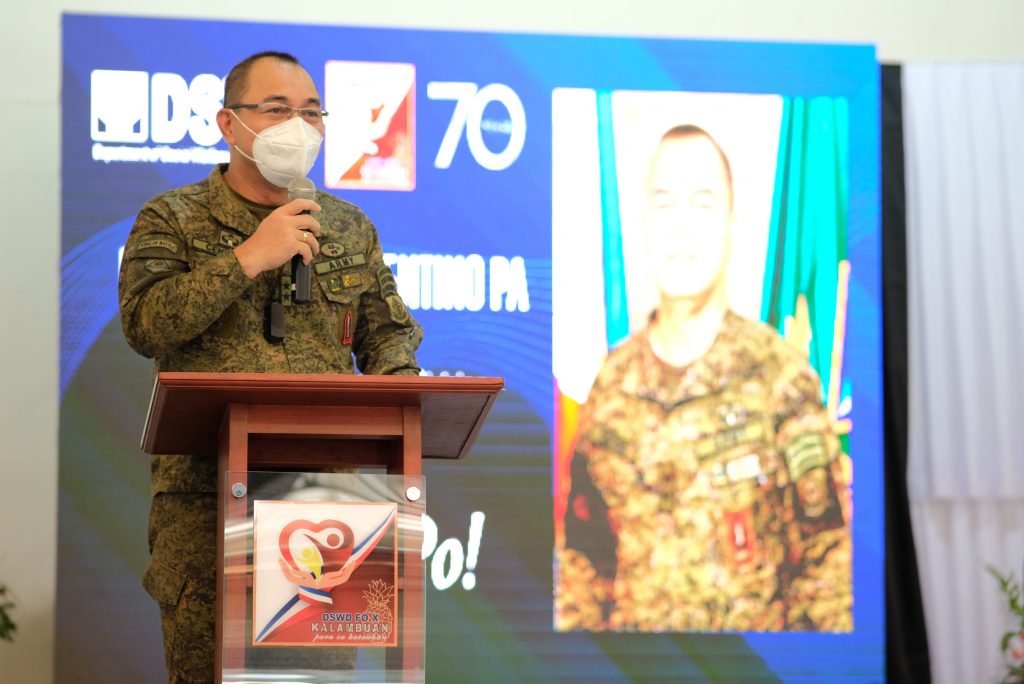 The engagement of the different agencies with the DSWD has been strengthened with a Memorandum of Agreement early on in 2020 addressing the security of DSWD personnel in the conduct of its activities especially on the implementation of the Social Amelioration Program; and provision of safe housing of food and non-food relief goods that expedited and efficient delivery to all municipalities and cities of Region 10. In his message, Secretary Bautista heartfully thanked the Armed Forces of the Philippines and the Philippine National Police for supporting the DSWD Field Office X in the implementation of its programs and services in Northern Mindanao.
During the said occasion, Secretary Bautista announced the Presidential appointment as Director IV for Director Mari-Flor A. Dollaga and conducted the oath-taking during the course of the programme.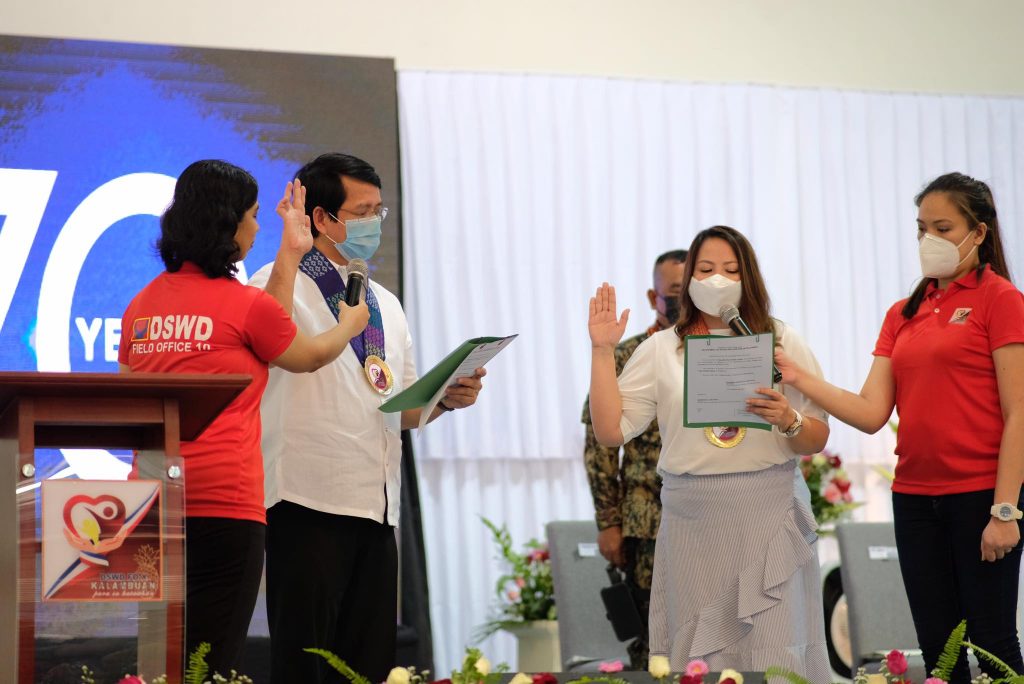 Director Mari-Flor also sent her expression of gratitude to all its partners whose support have greatly contributed to the success and accomplishments of DSWD Field Office X in 2020.