DSWD Field Office X Kapit-Bisig Laban sa Kahirapan-Comprehensive and Integrated Delivery of Social Services otherwise known as Kalahi-CIDSS is seeking support from Region 10 congresspersons for the institutionalization of Community-riven development (CDD) approach as the proposed bill undergoes committee hearings at the House of Representatives.
In a courtesy visit on Friday, May 14, Kalahi-CIDSS-10 Deputy Regional Program Manager Engr. Abobacar D. Tocalo met with Bukidnon 2nd District Representative Hon. Jonathan Keith T. Flores and Valencia City Councilor Atty. Teodoro Roteo T. Pepito on behalf of 4th District Representative Hon. Rogelio Neil P. Roque, to relay Kalahi-CIDSS program updates within their districts and campaign for the CDD Institutionalization bill.
Under the 2nd District, the municipality of San Fernando in the previous year received 20 million worth of COVID-19 related community-based projects from Kalahi-CIDSS' disaster response modality. The Program also recently completed all its projects found in three barangays in San Fernando intended for the livelihood of the Matigsalug-Manobo Indigenous Peoples. Construction of a 1-unit Tribal Hall with Tulugan is also ongoing in barangay Namnam, while a tulugan will also be constructed for the Higaunon tribe in barangay La Fortuna, municipality of Impasug-ong.
Tocalo reported that 2nd District Bukidnon municipalities: Cabanglasan, San Fernando and Lantapan will implement Community-Based Response for COVID (CBRC) projects starting on the second semester this year.
"Thank you for informing us. I usually pass by Kalahi-CIDSS projects but I didn't know about the program until you came along", Flores said.
"I will support the bill," he continued.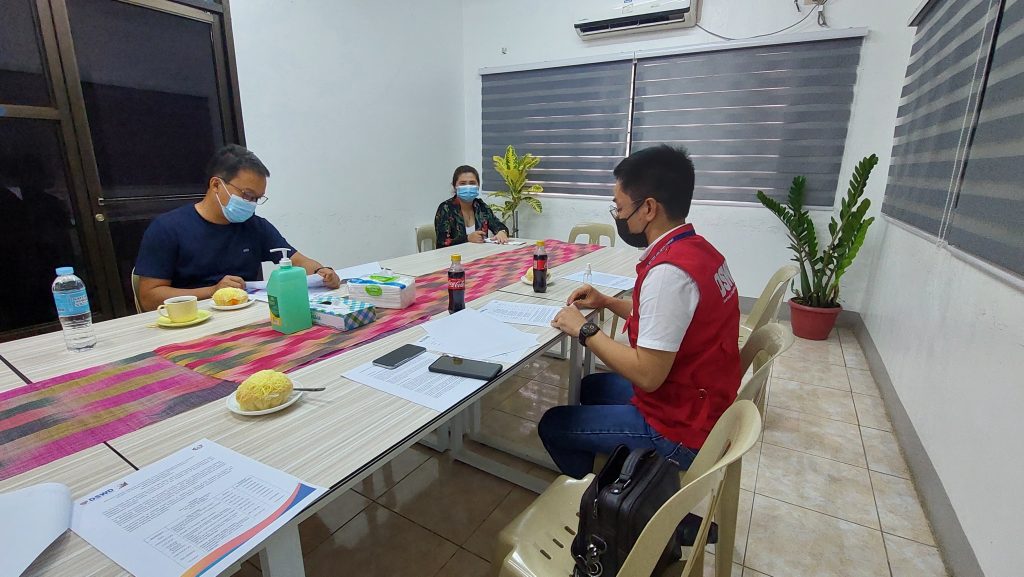 The courtesy visit was timely as Flores shared about an upcoming committee hearing on the CDD Bill on May 20.
For the 4th District under Cong. Roque, Tocalo reported 16 million worth of COVID-19 response projects delivered in the municipality of Kalilangan, and an ongoing road concreting worth 1.5 million funded by Kalahi-CIDSS in barangay Poblacion, Pangantucan, Bukidnon.
Kalilangan will also implement CBRC projects next semester worth 20 million in its 14 barangays.
Moreover, two barangays within both districts this year will implement cash-for-work projects related to water, sanitation and hygiene (WaSH) worth 1.5 million each from Kalahi-CIDSS Kapangyarihan at Kaunlaran sa Barangay (KC-KKB).
Pepito sees no problem with Cong. Roque supporting the CDD institutionalization bill and is appreciative of Kalahi-CIDSS' effort to strengthen ties with District Representatives in the region.
Kalahi-CIDSS is one of the poverty alleviation programs of the government being implemented by the Department of Social Welfare and Development. It uses the Community-driven development strategy in helping communities improve their access to basic services by empowering people to participate in more inclusive local planning, budgeting, and implementation of development projects.
With the institutionalization of the CDD approach, it will operationalize CDD in all government programs, activities, and projects becoming a national strategy for inclusive growth, social protection, and poverty alleviation. DSWD Field Office X will continue to lobby for the passage of the CDD bill among congresspersons in region 10 while harmonizing efforts with them throughout Kalahi-CIDSS' program implementation within their districts.