Cagayan de Oro City — The Department of Social Welfare and Development (DSWD) Field Office 10 gathered the regional Kapit Bisig Laban sa Kahirapan Comprehensive and Integrated Delivery of Social Services (KALAHI-CIDSS) National Community Driven Development (NCDDP) staff to its three-day Annual Monitoring and Evaluation Forum, Chali Beach Resort, December 14-16.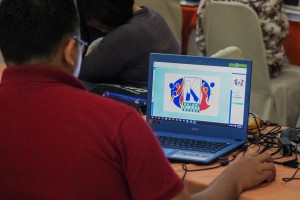 Deputy Regional Program Manager Teofreda Dingal expressed her congratulations to all area coordinating teams who have strived to complete the important milestone of the program, "we know this is not an easy job but you have sustained your commitment to work the department, the annual forum is a venue for all the key staff to sit down together and share information, data, initiatives and best practices in your respective area of assignments."
KALAHI-CIDSS aims to empower communities through their enhanced participation in community projects that reduce poverty by providing seed funds for community infrastructure, common service facilities, capability-building initiatives, and improve governance by providing training programs and capacity strengthening for LGUs as local institutions.
Among the goals of this program is the improved delivery of basic services that will likely impact on better community health, sanitation and welfare to enhance human development and alleviate local poverty.
Regional Monitoring Evaluation Specialist Gemina G. Lopez said that the Annual Monitoring and Evaluation Forum objectives include the presentation of the status of the Area Coordinating Teams (ACT) in terms of database, increase skills in handling of computer units for an efficient database management, venue for information sharing, best practice and initiatives, and give due recognition to ACT and Municipal Database Managers (MDMs) in their exemplary performance and contribution.
Lopez also stressed that to fully appreciate the importance of an accurate database; one must be diligent and efficient with their respective tasks to be able to tell the story of each municipality and barangay covered in the KALAHI-CIDSS program.
The 135 participants were treated to a series of skills enhancement lectures such as efficient data encoding, files/records management, data quality assurance, data and system recovery, keeping your personal computer or laptop among others.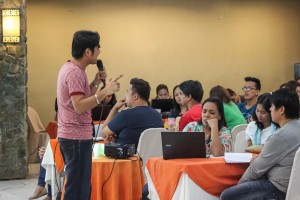 Kauswagan, Lanao del Norte area coordinator Binladin Tiolo shares his learning insights on the forum, "as a newly hired area coordinator of the KALAHI-CIDSS NCDDP, the annual monitoring and evaluation forum provided a venue for sharing and learning from other municipalities which can be replicated in our covered municipality, especially on improving data management techniques and innovations to assure efficient delivery of quality data."
Tiolo also said "it is very important to note that reports are nothing without relevant data backed up, the forum helped us to better understand how important data management is in our work, we have a lot of gathered data from every Community Empowerment Activity Cycle (CEAC) activity but if the team does not know how to manage data, it's nothing."
"The recognitions we have received during the forum does not guarantee that we perform well, it is however a big challenge to do more, do better and be stronger" Tiolo concludes.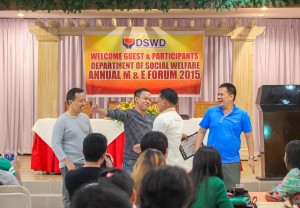 The closing ceremony of the forum paved way for the recognition of several outstanding ACTs and MDMs.
Most Responsive Municipal Database Managers: Alejandro Arellano of Kauswagan, Lanao del Norte; Catherine Ycoy and Janice Olano of Lala, Lanao del Norte, and Junel Uayan of Sagay, Camiguin.
Most Responsive Area Coordinators: Arline May Pacudan of Tagoloan, Lanao del Norte; Carolyn Caw-it of Kolambugan, Lanao del Norte; Ian Putong of Alubijid, Misamis Oriental; Jabbar Usman of Mambajao, Camiguin; Mary Crisa Ebcay of Sagay, Camiguin; and Gilmar Yamba of Panaon, Misamis Occidental.
Certificates of recognition recognition were also given to the Top 10 area coordinators in their support to the success of the Municipal Talakayan: Irene Pulangas of Kapatagan, Lanao del Norte; Carolyn Caw-it of Kolambugan, Lanao del Norte; Grace Lindo of Bonifacio, Misamis Occidental; Ruth Quilab of Calamba, Misamis Occidental, Ellen Paulo of Sinacaban, Misamis Occidental; Potri Taha of Malitbog, Bukidnon; Jurafe Lagradilla of Guinsiliban; and Marsha Alone of Catarman, Camiguin, and Subaida Parnan of Matungao, Lanao del Norte.
The Flash Award is given to the area coordinating teams who submit their reports on or before the deadlines: ACT of Sagay, Camiguin; ACT of Kibawe, Bukidnon, and ACT of Kauswagan, Lanao del Norte.
Written by Shaun Alejandrae Yap Uy (DSWD)