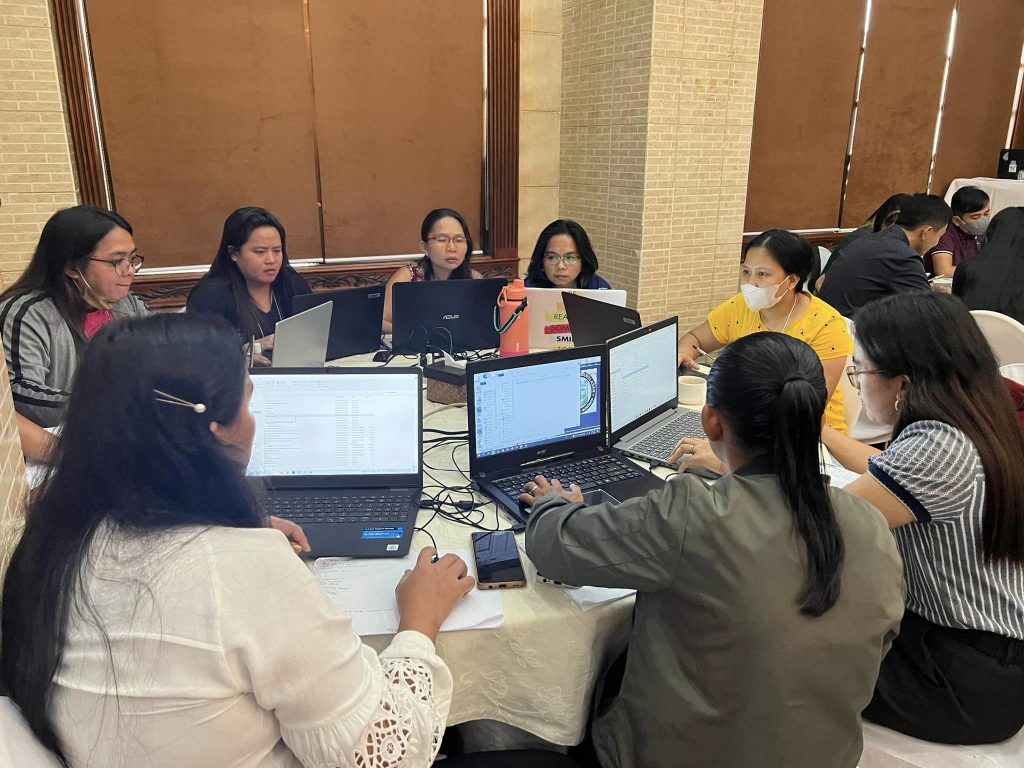 Aiming to strengthen data management, the Department of Social Welfare and Development Field Office X, through its Kapit-Bisig Laban sa Kahirapan Comprehensive and Integrated Delivery of Social Services (KALAHI-CIDSS) Regional Program Management Office, convened its Municipal Database Managers (MDMs) in a three-day conference, March 20-22.
With data and information crucial to monitoring the program's Key Performance Indicators (KPIs), the Monitoring and Evaluation (M&E) Unit equips MDMs with newly developed tools and applications to ensure quality data encoding.
KALAHI-CIDSS, which uses the Community-Driven Development (CDD) strategy in delivering basic services, puts a premium on collecting high-quality data and employing efficient data management to effectively gauge the progress of its development objectives of enhancing community participation in local planning and development.
Dealing with loads of data and means of verification within the Community Empowerment Activity Cycle (CEAC) for every subproject implementation, the M&E Unit has tapped into Information technology, developing strategic tools and applications for efficient data handling and processing.
M&E Unit Head Jay Jul T. Delima underscores the importance of accurate and complete data from collection to encoding. "Atong encoding dapat naay standards, dili lang compliance," he said.
The MDM conference highlights the launch of the PMEX-DRS, or the Project Monitoring & Evaluation Region X Data Quality and Quantity Checker Resource System, which will aid MDMs in checking data errors and inconsistencies at their level. The application scans and provides automated findings out of inconsistent data sets that need compliance, minimizing the workload of monitoring officers at the Regional level who used to give feedback manually. MDMs came to grips with the application through actual simulation during workshop sessions.
MDMs also went through a refresher course on KALAHI-CIDSS Project Information Management System (PIMS) and shared good practices to replicate in their localities. Top-performing MDMs and MDMs who have long been in the program for as far as seven years were recognized.
"This is a significant activity. We're aiming to reach our deliverables by the end of this year as we close the NCDDP Additional Financing," Delima said.
The KALAHI-CIDSS National Community-Driven Development Program Additional Financing (NCDDP AF) ends by December 2023 with the aim to complete 572 community-chosen subprojects across Northern Mindanao.
KALAHI-CIDSS thanks all local government units for the support given to the Program through MDMs who play a pivotal role in the overall program implementation. Monitoring and Evaluation, which banks on high-quality data, is integral for KALAHI-CIDSS to make data-driven decisions, improve project management, and assess outcomes