FEATURE:
Empowered Subanen community completes DSWD Kalahi-CIDSS pathway project
Written by Shaun Alejandrae Yap Uy, DSWD
Photos and additional information courtesy of Sohanida H. Tawano, Community Empowerment Facilitator, and Gilmar Yamba, Area Coordinator
A little over a year ago, the team of the Department of Social Welfare and Development (DSWD) Kapit Bisig Laban sa Kahirapan Comprehensive and Integrated Delivery of Social Services – National Community Driven Development (Kalahi CIDSS-NCDDP) took us on a journey to the top of Barangay Gala in Tudela, Misamis Occidental, it also gave us a glimpse of how its empowered community worked together to improve accessibility to the main town to bring produce to sell to the public.
"The picturesque view around Barangay Gala, Municipality of Tudela in Misamis Occidental provides serenity for the Subanen tribe who reside there. One would wonder why they live on top of a ravine, somehow, when you get there, you'll know why" says Bong Alcantar, who was then the Sub-Regional Program Coordinator of Kalahi-CIDSS in the Lanao del Norte and Misamis Occidental areas.
The climb required traversing an open-trail; almost 80-degree-uphill-climb starting from the river bank, "we wanted to see for ourselves the beauty of Gala and how the living conditions of the Subanen tribe who are there" said Alcantar.
The Subanen community of Gala are farmers, however, the difficulty in bring produce to the market seemed to have been a big hindrance to productivity and profitability of their farming efforts.
In Gala, DSWD Kalahi CIDSS-NCDDP facilitated a series of barangay assemblies and processes to open the eyes of the Subanen Tribe to the possibilities of improving their accessibility to the main town which is 24 kilomters away from their barangay.
The Subanen community decided that the community sub-project will be a pathway from the river bank stretching 2 kilometers and will cost about 2.08M, and that some parts of the pathway will be stair-type.
The Subanens of Gala are hopeful that when the pathway will be completed – more people would visit their place and "ang pathway mao gyud ni ang makahatag ug higayon para madala ilang mga produkto sa merkado (the pathway will give opportunity for them to bring their products to the market)" enthused Alcantar.
There are a little over a hundred residents in Barangay Gala and they are 100% Subanen, they embraced the DSWD Kalahi CIDSS Community-Driven Development concept after it was introduced to them by the staff.
Community-driven development (CDD) refers to an emerging approach in community development practice where processes, principles, strategies and resources are applied to ensure community empowerment by giving the people authority and control over decisions and resources. In the Philippines, CDD is implemented through the DSWD Kalahi CIDSS-NCDDP.
A Farmer's Test
Paterno E. Magante, 41, of Purok 1, Barangay Gala was selected by their community to act as the Barangay Sub-poject Management Committee Chairperson narrates the difficulties in implementing the sub-project, "lisod, ilabi na nga dili parehas ang tempo sa panahon, kay naay usahay nga ala-una pa lang sa hapon, muulan dayon, usahay kusog usahay ulan (it is difficult, especially that the weather keeps changing, there are days when it is still 1:00 PM and it rains, sometimes it really rains hard)."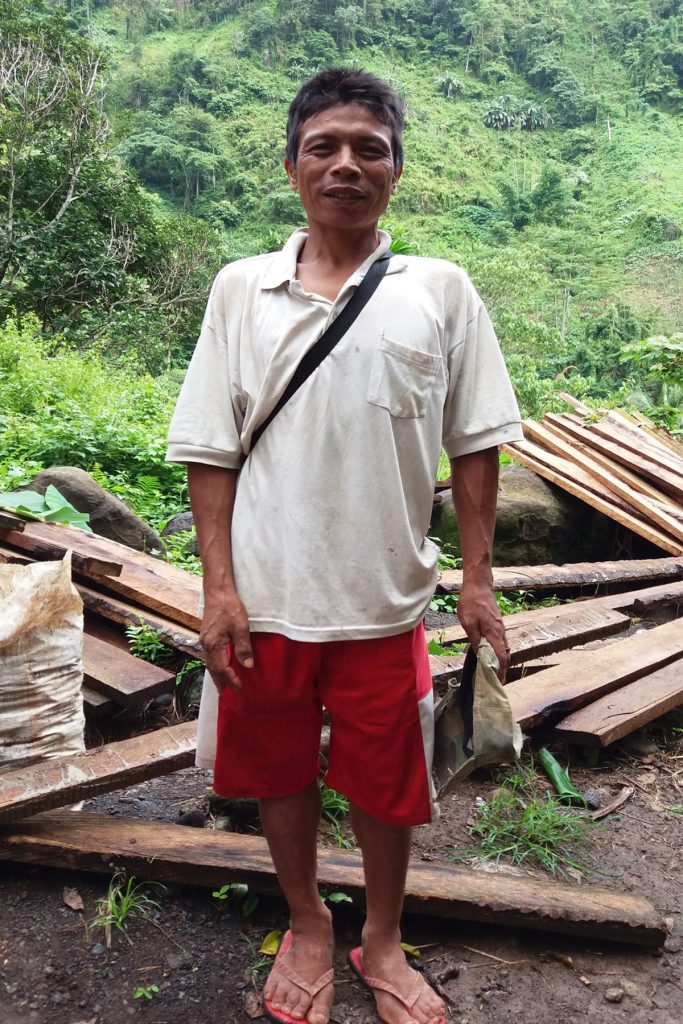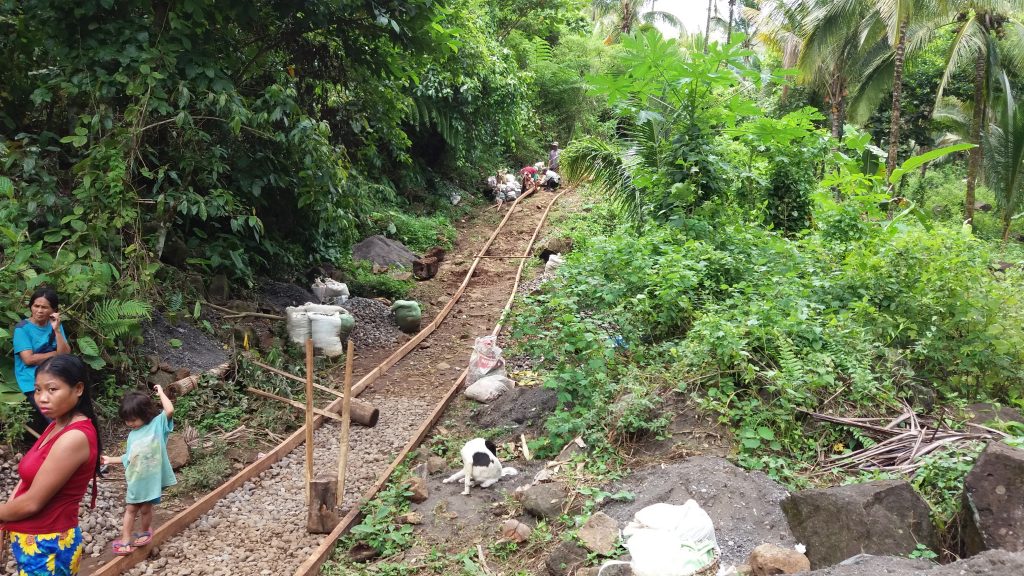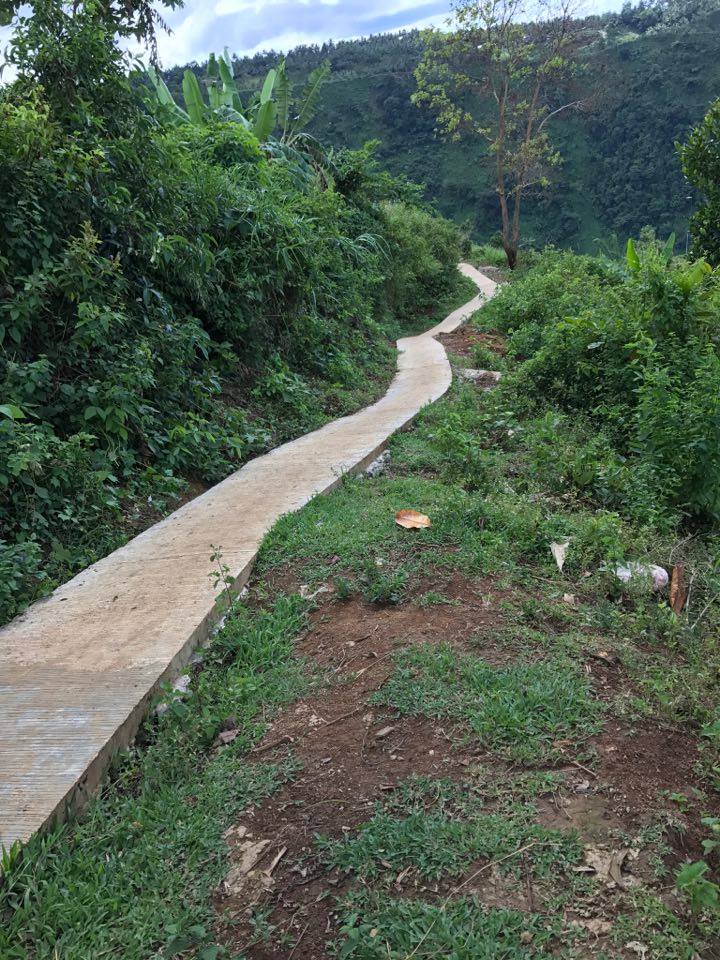 "Nasabotan namo sa BSPMC Meeting nga dapat alas-sais sa buntag mag sugod ang trabaho aron mataas-taasan ang agi nila sa trabaho (we agreed in the BSPMC meeting that we need to start working at six in the morning so that we can work on it faster)", says Paterno on how they overcame the hurdle.
One of the problems that the Subanen community of Gala has is the lack of potable water facility, luckily "tungod kay naa nama'y ahensya nga naka funding sa maong problema sa patubig og kini on-going na, panahon sa among Participatory Situational Analysis nga workshop, ang pathway ang nag top 1 kay nasuta namo nga tanan katawhan ang maka benepisyo niini (because there is an agency already funding the potable water project and is now on-going, during our Participatory Situational Analysis workshop, the pathway appears to be top 1 priority as we realized that all of the people here will benefit from it)" continues Paterno.
"Dako kini og katabang sa amoa nga mga Subanen kay kami nga taga Gala, pag uma ang panginabuhian, kay sa una kasagara sa among mga produkto manga daot inig abot na sa lungsod gumikan ka yang among dalan kay lisod kaayo agian. Busa dako kaayo mig pasalamat nga naapil mi sa na priority, lipay kaayo mi kay ang among kagaho ay nagbunga na gyud (This is a big help for us Subanens here in Gala, farming is our livelihood, usually before, our products would rot when we get to the town proper because we had difficult roads to take. That is why we are very thankful that we were included as priority, we are very happy that all our hardwork has finally bore fruit)" concludes Paterno.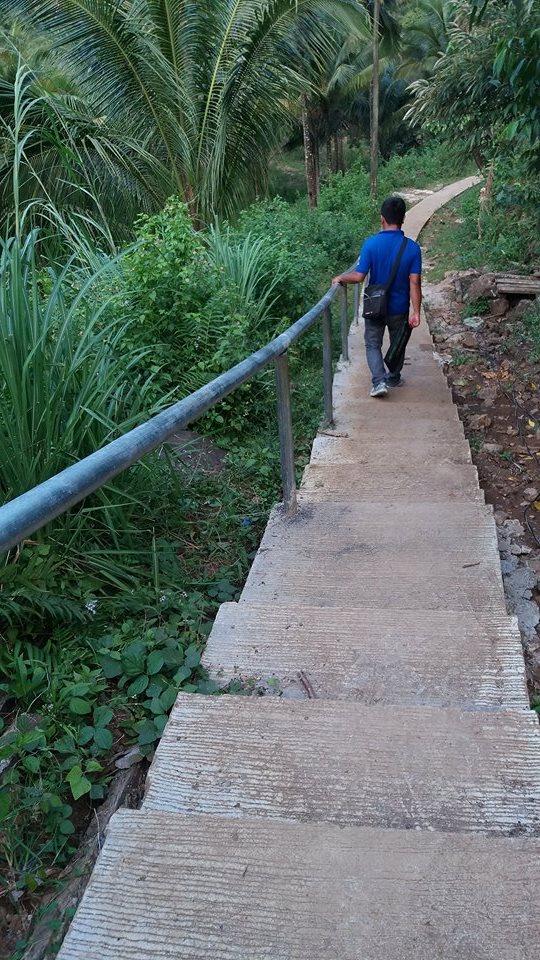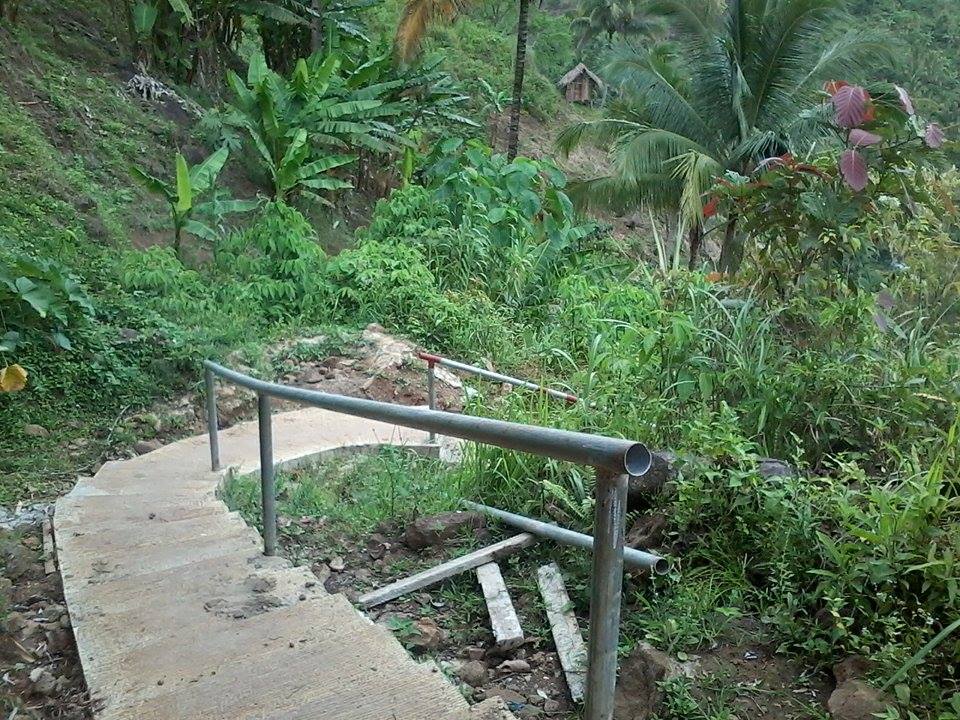 "Magpasalamat gyud ko ani sa mga nagdumala aning proyekto, nahuman ra gyud. Dili na mi mag lisod mag byahe pag dala sa among mga produkto (I really thank those who made this project possible, we don't have difficulty in transporting our products)", says Manong Berto, a Subanen resident of Barangay Gala.
The pathway sub-project to Gala is funded through the DSWD Kalahi CIDSS-NCDDP totaling P2,445,800.00 with P100,00.00 local counterpart from the Barangay Development Fund of Gala.
#DSWDMayMalasakit #SamaSamangPagkilosNangMayMalasakit