"The social spaces I got are the manifestations of the challenges and triumphs I experienced throughout the journey."
This is how Zacara Postrano Lastimado, 22, of Cabanglasan, Bukidnon describes her life while studying.
Despite the limited resources, Zacara earned her education with flying colors. She recently graduated magna cum laude with a Bachelor of Science in Secondary Education, a Major in Social Studies, at Ateneo de Davao University, Davao City.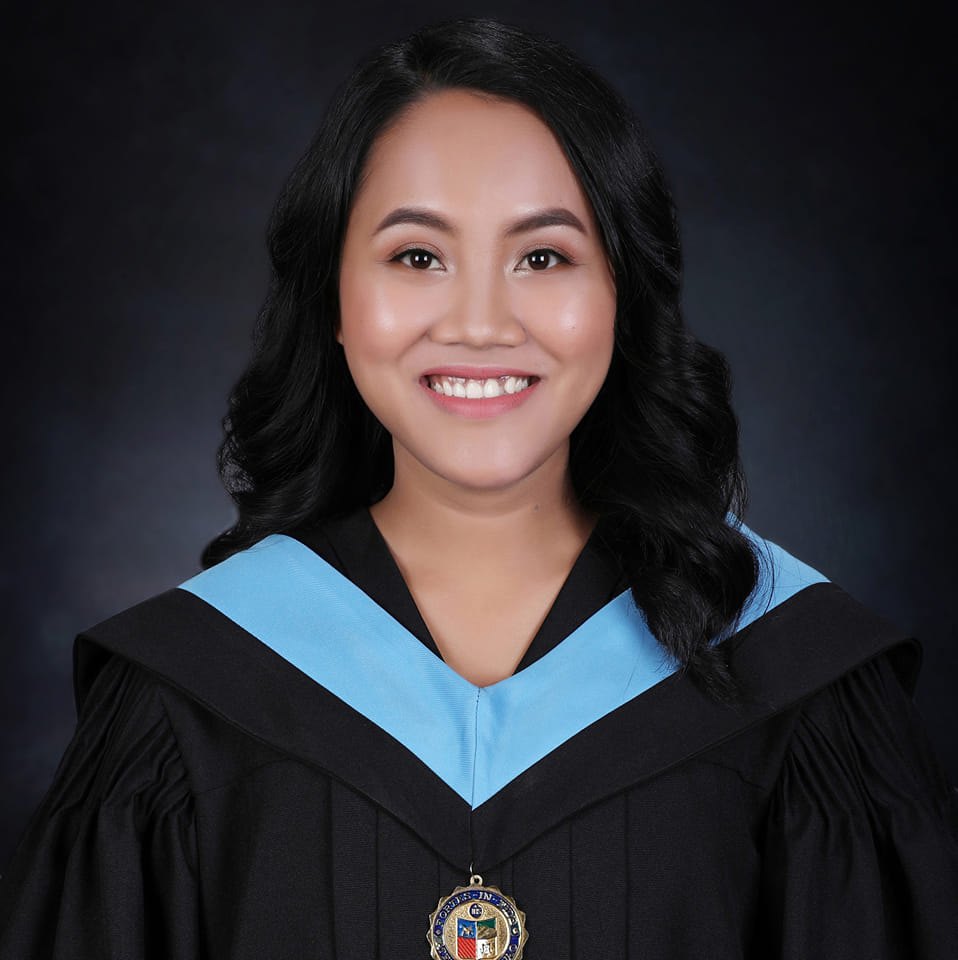 Helping Umayamnon Tribe
Zacara is one of the members of the Umayamnon Tribe, one of the seven tribes of Bukidnon, residing at Purok 11, Poblacion, Cabanglasan, Bukidnon.
The website of the provincial government of Bukidnon disclosed that Umayamnons live at the watershed of the Umayam River located in the Mountains of Pantaron of the province of Bukidnon. They are fair in complexion and five feet or above in height. Their eyes are set close enough to each other with an average nose bridge height. They are proud and reserved people.
"I enrolled in college because I have a dream to become a teacher. I belong to the Umayamnon Tribe in Bukidnon, and this identity pushed me to become somebody for myself, my family, and the community," emphasized Zacara.
Zacara knew that someone called her to be one of the voices of the indigenous communities, adding that it is one of her inspirations in striving well to realize her calling.
"Before entering college, it was clear to me that I would become one of the advocates to fight for the rights of the IPs through education," the former 4Ps grantee said.
"I was eager and motivated to go to school and attend my online classes because they are rooting for me. This constant inspiration brought me to today," she said.
As it is, Zacarah is currently invited to be one of the formators of the Father Leoni Mission Foundation Incorporated in Bukidnon.
"Before graduating, I knew that I would go back to my community. I am committed to this calling, especially for the indigenous communities," she disclosed.
"It will be one of the bridges to equip me, especially in living with the people in the community and journeying with the youth. Thus, I plan to continue this mission with the help of the Jesuit community," Zacarah shared.
Grateful for the program
"I like to express my deepest gratitude to the people behind this program. This privilege has become one of the most significant factors in the success of my story," she said, adding that she was fully aware of the program's benefits in helping her achieve her dreams.
"This program is one of the privileges which led me to my present context," Zacara said.
"I can still remember the roller coaster ride I had when I was elementary. My family belongs to the low-earning class, and we have had just enough money to sustain the necessities.
"It was a challenging journey wherein my parents (Tita and Zacarias) needed to find a job to suffice our academic needs. But, since they are not degree holders, they just had the bare minimum earnings working for eight hours a day.
"It was the cycle of our lives before we became a 4Ps beneficiary. However, the program was a huge help in realizing my dream to graduate and earn a degree.
"Looking back, my mother was once a parent leader, and it helped us a lot to improve the standard of our living when it comes to education.
"I was able to submit my academic requirements excellently with the providence of the financial support from the program.
"Also, this program provided an avenue for me to boost my confidence. I was once a representative of Cabanglasan town for the Search for Exemplary Child for Bukidnon province.
"This opportunity contributed to my growth, especially in public speaking and communicating with other individuals.
"This experience taught me to aim for excellence.
"I was awarded the Exemplary Child Bukidnon, represented the province at the regional level, and eventually attended the National Children's Conference in Manila.
"It was my first time in Manila, and I treasured that life-changing experience. I finished my Senior High School with the help of my parents and the providence of financial support from the program," told Zacara.
Zacara advised all beneficiaries to dream and move out of their comfort zones in reaching for their dreams.
"I encourage them to remember where they came from and not forget the people, organizations, and other institutions who help them realize their dreams.
"Lastly, I invite them to be rooted in their identity and dream not only for themselves but also for those who do not have adequate social spaces in the arena of the country," she said.
#BawatBuhayMahalagaSaDSWD
Maagap at Mapagkalingang Serbisyo!