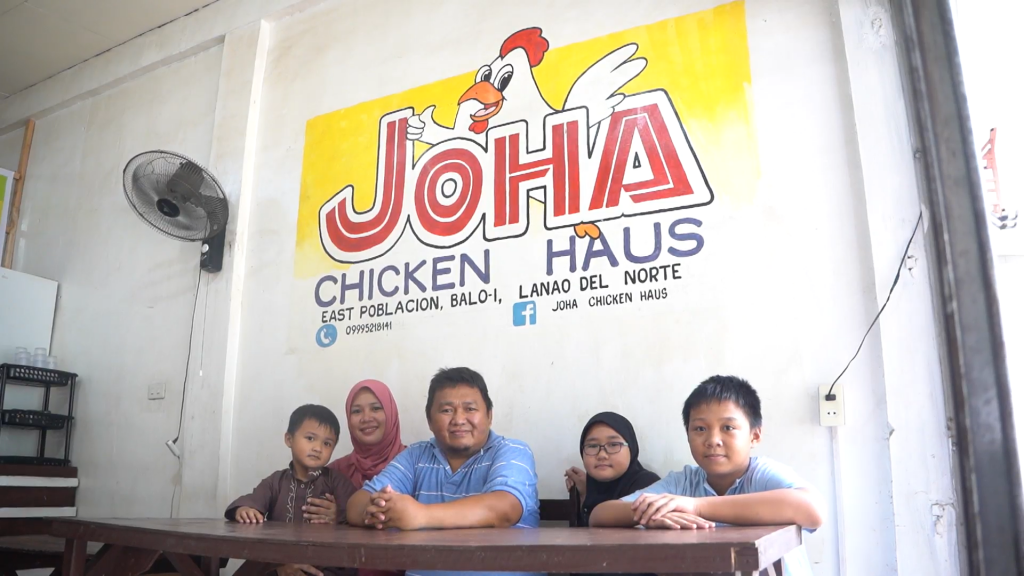 "We ventured into many businesses before, but we did not succeed. It's only here in Balo-i that we have thrived through our start-up food business," shared Alican Bongcarawan Ali, a Balik-Probinsya Bagong Pag-Asa Program (BP2P) beneficiary in Balo-i, Lanao del Norte.
After years of toiling on the sidewalks of Quiapo, Manila as a vendor, he found himself and his family reaching the hopes of a better life back in the province.
The overwhelming scare of the pandemic and the damage of losing their livelihood caused the family of five to return to their hometown with the small savings they got. "We did not hesitate to book the flight as soon as the airlines were open," shared Ali.
Arriving in Balo-i, the uncomfortable situation at the isolation facility became their first hurdle. It was a challenging experience, they said.
But what's even more challenging, according to Ali, was facing the reality of life after quarantine. Three months into living in the province, their resources were depleting. With strict quarantine protocols and limited mobility, starting a business at the height of the pandemic was a leap but a necessary one.
"We thought of starting the fried chicken business so we can have food daily. If we cannot sell them, at least we have something to eat."
Opportunities come to those who are ready, they say. The LGU identified Ali as an eligible beneficiary of the Balik-Probinsya Bagong Pag-Asa Program (BP2P) when he needed much support for his budding business. The Livelihood Settlement Grant worth Php50,000 and Transitory Family Support Package from the DSWD enabled him to buy additional appliances like a freezer, gas stoves, and a deep fryer, which maximized their operations.
From a small rented space when they were just starting the business, they were able to move into a more spacious area to accommodate more customers. They hired additional manpower, which allowed few individuals to earn a living. Because of their hard work, they have made home improvements along the way.
When asked if the idea of returning to Manila had crossed their mind, Ali simply shared, "I have found the best opportunity here."
Currently, the couple is preparing for a branch expansion in a nearby town.
The success of Ali is the success of the BP2P. From his experience, he urges fellow Filipinos to try their luck in the province.
"In Manila, we make money, but we also spend big; the cycle goes on. Here in the province, we can save up because of our simple living. It's wrong to believe that there's no income opportunity here. If we just set our mind on our goals, we can make it."