From the land of Tudela, Misamis Occidental a barangay was afraid to venture into the hog-raising business due to its risk and the financial amount that it requires. A program participant stood out and entered the area of hog-raising amidst the norm. Let us witness her story and the success she had brought not only to her family, but the area she grew up in.
The Still Water
Joan, a resident of Purok 3 in Barangay Nailon, found herself facing financial difficulties during the height of the COVID-19 pandemic. With face-to-face restrictions, she had a hard time selling at the community store, 3 sows, and 25 chickens as customers dwindled down.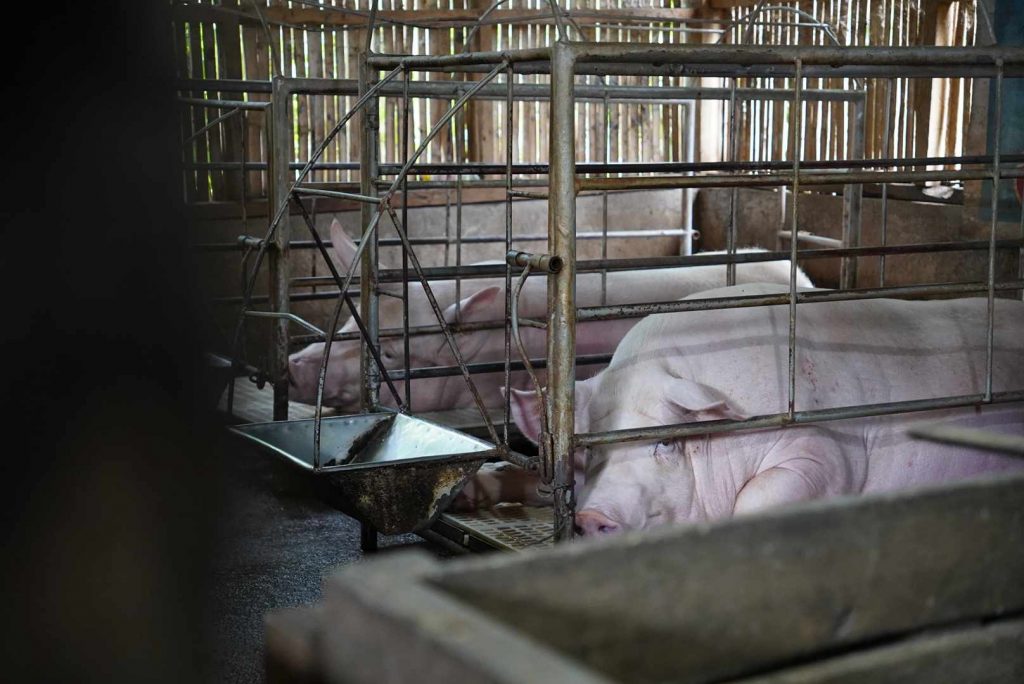 "Dili tuloy-tuloy ang pag-abre sa among tindahan. Mo-niwang among baboy kay wala man mi makwaan og bahog. Sa tulo ka anay, duha ang ni-survive. Ang usa nadaot ug nalumpo."
During these times, her income only averaged 10,000 monthly as this was shared among her siblings who help her in running the hog-raising business.
Aware of the DSWD's Sustainable Livelihood Program, Joan applied for assistance in the hopes of finding a viable solution for her family's financial woes.
DSWD approved her application and granted her the much-needed Livelihood Assistance Grant. The 10,000-peso funding served as a lifeline for Joan's backyard hog-raising project, providing her with the means to purchase piglets, essential equipment, and feeds.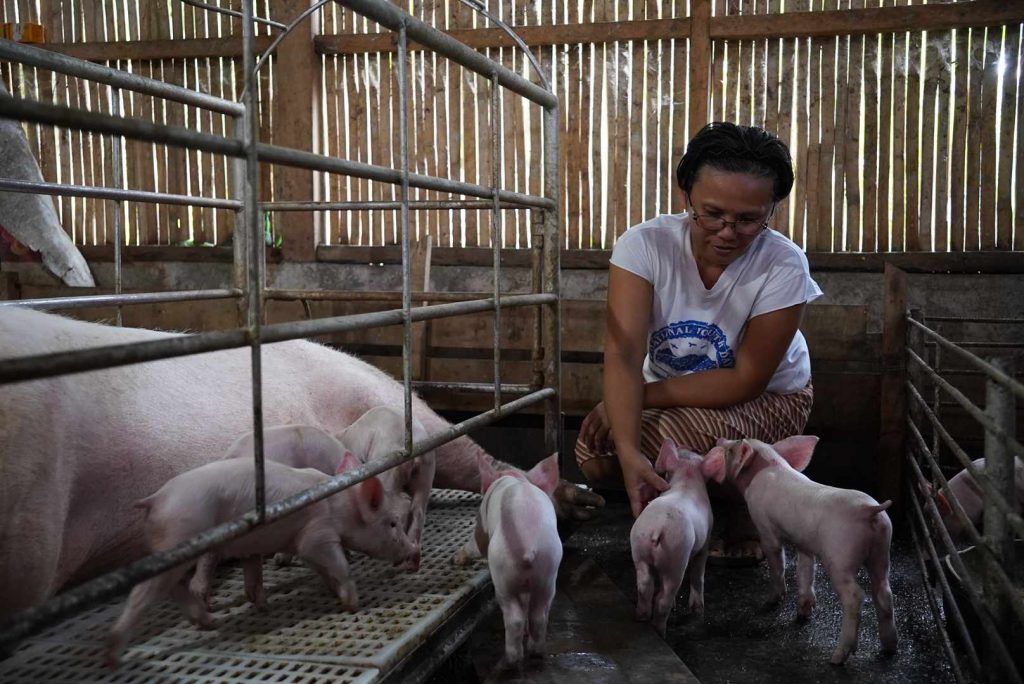 With the assistance of her family and the guidance provided by the DSWD, Joan wasted no time in setting up her livelihood. She utilized all the portion towards buying feeds. The income coming from the sale of the piglets was used to construct sturdy pigpens ensuring the animals' safety and comfort. Joan also conducted extensive research and sought advice from local experts to ensure she acquired the necessary knowledge to care for the pigs effectively.
The Bubble of Success
Through her continuous efforts and the support of her family, the piglets thrived, growing into healthy and marketable hogs. She has also employed one of her cousins that looks after the sow and gets paid a percentage when profit comes in.
As Joan's backyard hog-raising business flourished, the income generated became a dependable source of livelihood for her family. It helped them meet their daily needs.
"Karon, gikan sa tulo ka-anay, nadoble na among anay karon. Tungod lugar niini nkapadayon og skwela akong lima ka-bata – tulo na sa college ug duha ana-a sa high school. Nidaghan nasab among manok, kay kini sab among madali-dali kung adunay okasyon. Karon mukabat na mi og mga P12,500 kada bulan," Joan says.
Joan's perseverance and business acumen allowed her to weather the challenges brought about by the pandemic, proving that resilience and adaptability are essential in times of crisis.
Bursting into the Surface; Creating a Ripple
Joan's success story has not only transformed her family's life but has also inspired and empowered others in her community. Recognizing the potential of backyard hog-raising as a sustainable livelihood option, she actively shares her knowledge and experiences with her neighbors. Joan's generosity in providing guidance and support to aspiring hog raisers has created a ripple effect, uplifting the economic well-being of her community.
Joan remains grateful to the DSWD's Sustainable Livelihood Program for providing her with the means to turn her dreams into reality. The program's support has been instrumental in her success, empowering her to provide a better future for her family. She expresses her deep appreciation for the opportunities given to her and the positive impact it has had on her life.
Joan C. Jalandoni's remarkable journey in backyard hog-raising stands as a shining example of the transformative power of the DSWD Sustainable Livelihood Program through the Livelihood Assistance.