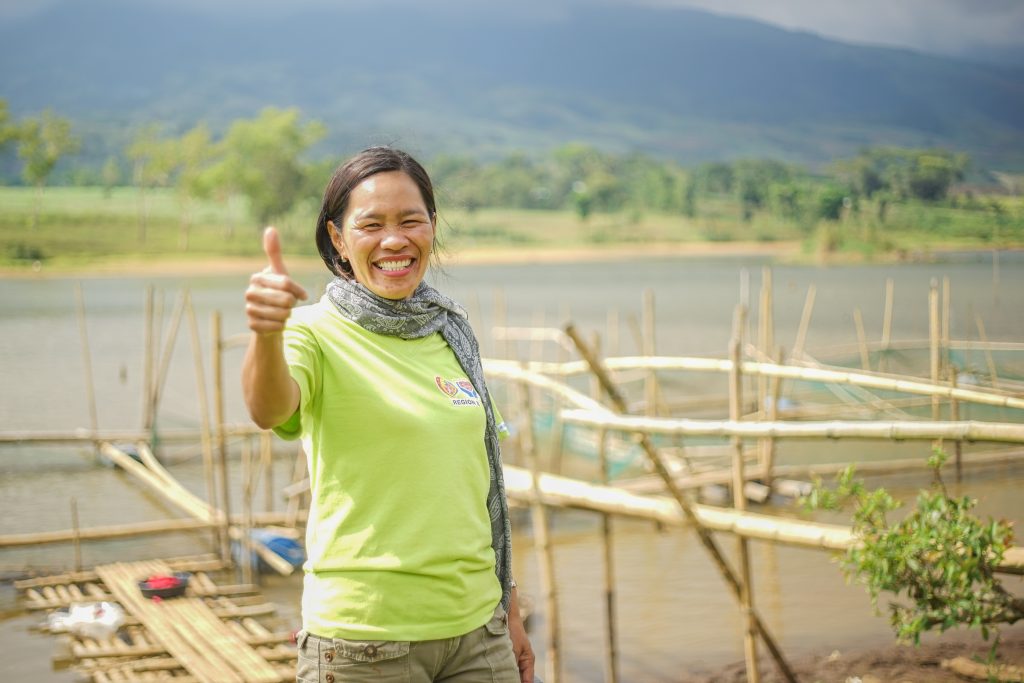 Bukidnon – The Municipality of Pangantucan in the Province of Bukidnon is home to vast natural resources in the region. However, poverty is still among the recurring concerns of the communities.
The Department of Social Welfare and Development (DSWD) provides services and programs for these poor communities. Since 2009, the Pantawid Pamilyang Pilipino Program (4Ps) of the DSWD provided augmentation in monetary form to poor households with children 18 years below. This is to provide them an opportunity to continue and complete their basic education, as the most common concern for families is the lack of finances to send their young learners to school – this, despite the free basic education through public schools – since there are still financial needs like school supplies, transportation, and nutritional needs of the children.
The DSWD's Sustainable Livelihood Program (SLP), on the other hand, provides the necessary livelihood assistance to community associations in the barangay level. This is through the micro-enterprise track and employment facilitation.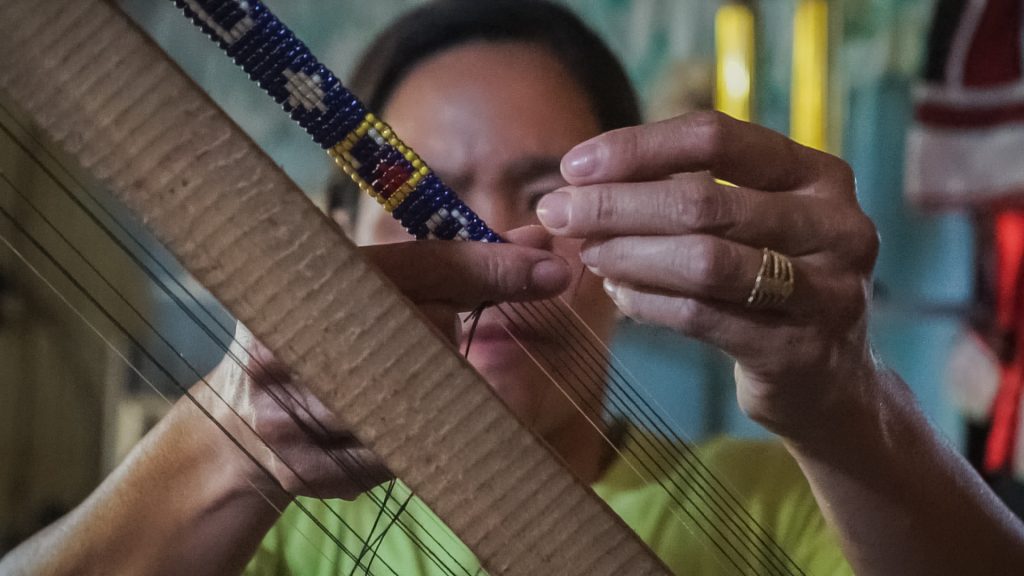 The empowerment component is brought about the DSWD's Kapit-Bisig Laban sa Kahirapan Comprehensive and Integrated Delivery of Social Services (Kalahi-CIDSS) National Community-Driven Development Program (NCDDP) which inculcates the spirit of volunteerism.
Evelyn Secadron Alampayan, married to Nilo Alampayan, and is a mother of five, from Barangay Pigtauranan, Pangantucan, Bukidnon. Evelyn is the current president of the 4Ps Parent Leaders Association of Pangantucan, "dako gyud kayo og katabang ang Pantawid, dili lang sa pagtulun-an, apil usab ang oportunidad nga makapaeskwela kami sa among mga kabataan (Pantawid really helps our community, it doesn't only provide us with learning, but opportunities to bring our children to school)."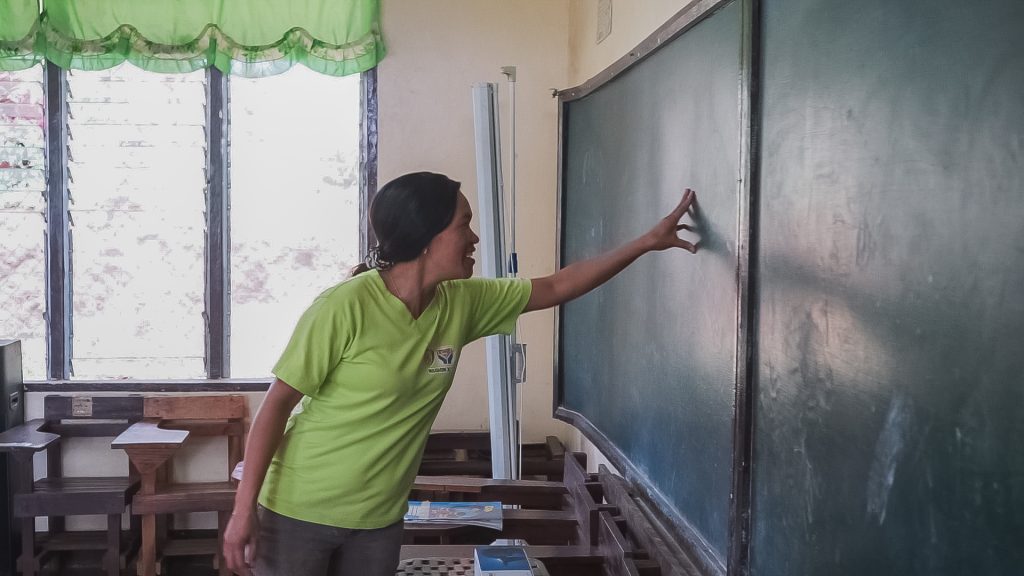 All of Evelyn's children are in school, the eldest being now in college and the youngest in the elementary.
"Nakakat-on gyud mi gumikan sa mga trainings ug seminars para sa mga parent leaders, naay mga trainings nga para mahimo kang epektibo ug maayo nga lider (we really learned from the seminars and trainings provided for the parent leaders, there are trainings on how to become good and effective leaders) said Evelyn.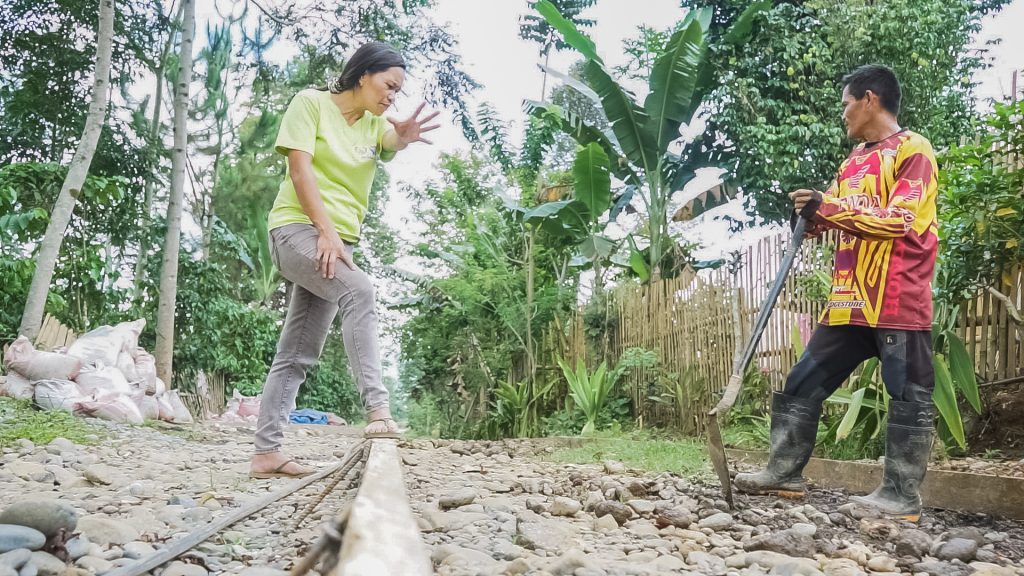 "Dinhi namo nabati nga aduna diay kami bili ug importansya diri sa among lungsod (this is where we felt that we are valued and we are important to our municipality) continued Evelyn.
"Ang FDS o Family Development Session sa 4Ps dako gyud kayo og tabang alang sa amo, hilabi na mga pagtulun-an kabahin sa pagdumala sa kwarta, pagtigom, ug uban pa (The family development sessions or FDS of the 4Ps is really helpful, especially the knowledge in terms of managing our finances, savings and so on) says Evelyn.
Evelyn also discussed how this poverty alleviation program has provided opportunities to let families improve their level of wellbeing – in such aspects as finance, nutrition, health, and education.
Evelyn took these learning to heart as she was selected to lead their community's SLP association as the president.
"Sa first namo nga grupo, mao tong beads work making, amo na gyud nang nakita kung unsa gyud ang natabang sa among mga pamilya, ang gi-kapital namo sa grupo kay ang P1,000, naa mi traynta ka miyembro so P30,000 karon, naa pa among tindahan nagbarog pa ang among individual mao ang P4,000 nga among gi-negosyo sa beads work (our first group, that was beads work making, we really saw how this helped our families, our group had P1,000 and since were 30 individuals that equated to P30,000 and our group's store is still operational and each of us had P4,000 which we invested in beads work) says Evelyn."
"Ang uban pod ilang gi padayon ang ilahang paghimo sa beads, sa panahon sa Kaamulan Festival, nag himo sila ug beads, mga borloloy sa mga IPs (some of us still do beads work, especially during Kaamulan Festival, we make Indigenous Peoples inspired necklaces and accessories for sale)"
Evelyn constantly reminds all the members of their SLP association to rollback the funds since this is bounded by a memorandum of agreement with DSWD and that other beneficiaries may also enjoy the same benefits as they have.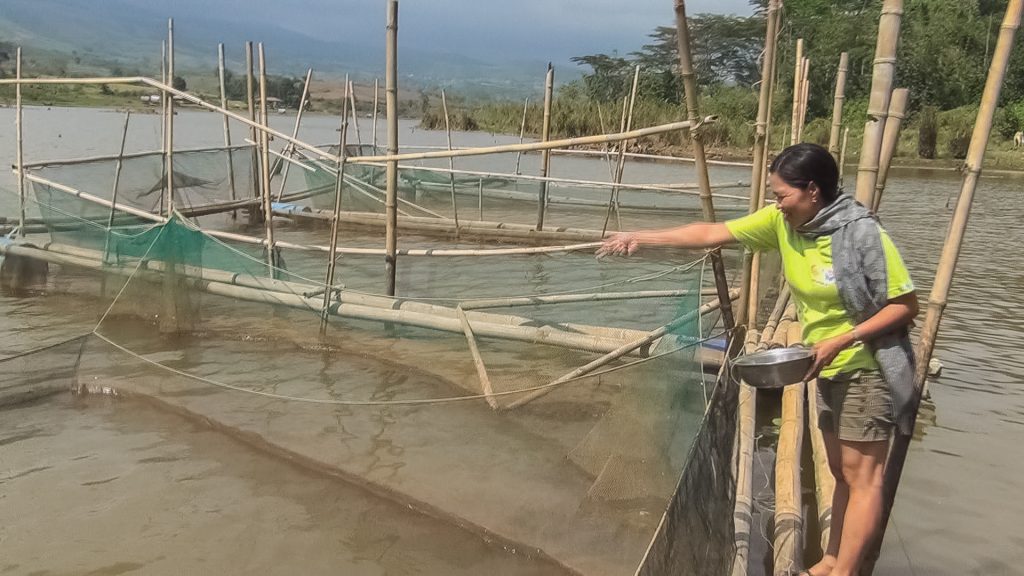 The second batch of association's beneficiaries has now ventured into fish farming; members now include the Indigenous People's of Pigtauranan, even the tribe elders are now involved in the venture. Mainly, the association is cultivating Tilapia within Lake Napalit in Pigtauranan, Pangantucan, Bukidnon.
She said "ang pirmero namong harvest sa fish cage ni halin kini'g P11,000.00 sa isa ka cage lang. Kana nga kwarta amo gyud na gi deposito, amo na gi-tigom kay gusto namo nga humanon jud pag harvest kay upat man ka cage. Mahuman ang isa ka cage ayha dayon namo totalon ug pila among i-rollback pod sa bangko ug pila pod amo ihatag nga share sa mga membro, para ma encourage pod sila nga mapadayon ang grupo (our first harvest profited P11,000 for one cage alone. We deposited the earnings and saved it since we want to harvest the other three cages before we compute for our rollback to our bank account and how much dividends each member will receive).
The Department of Agriculture has already signified the replenishment of fish fingerlings for the group.
As a way of giving back to the community, Evelyn has chaired the DSWD Kalahi-CIDSS Barangay Sub-Project Management Committee since 2015 where the community has completed a Bottom-Up Budgeting project of a Day Care Center, a Kalahi-CIDSS NCDDP funded 1 Unit – Two Classroom school building, a barangay access road and the upcoming solar-powered lighting system for the barangay.
Evelyn mused "kining mga proyekto nga gihatag sa DSWD, amo gyud kining gina-ampingan, naa na'y dugang classrooms para sa among mga kabataan, aduna napud kami panginabuhian, ug uban pa (we are really taking good care of these projects provided for us by DSWD, we now have additional classrooms for our learners, we also have livelihood assistance, among others)."
"Lahi ra gyud kung ang komunidad ang magdumala sa mga proyekto, ga-ampingan, aduna gyud maayo nga implementasyon, nanghinaot usab ako nga ang programa sa DSWD Kalahi-CIDSS mapadayon pa gyud ug mabaload kini (it really makes a big difference when the community manages the projects, we really take care of these, there is good implementation, I also wish that the DSWD Kalahi-CIDSS program would continue and be institutionalized), Evelyn concludes."
Evelyn is also an instructional manager for the Department of Education's Alternative Learning System in their barangay and hopes that her community can continue working together for the improvement of the level of wellbeing of each family in Pigtauranan and Pangantucan as well.
Written by: Shaun Alejandrae Y Uy, SMO III