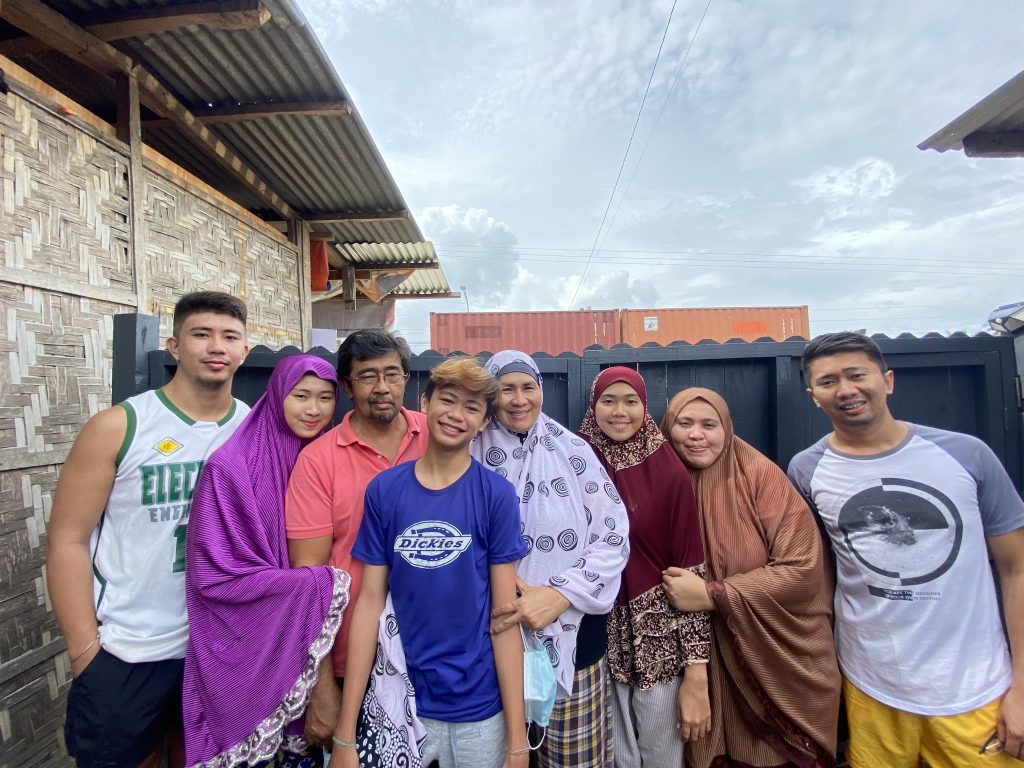 "O mir'pang ka sa maka-pito, na tind'g ka sa maka-walo," a Maranao saying which means, "If you fall seven times, stand up eight" is an inspiration to a Pantawid Pamilyang Pilipino Program (4Ps) family beneficiary for them to go beyond trials in improving their well-being.
Jalalyn Tedlos Sumaguina of Zone 5, Sinaloc, El Salvador City, Misamis Oriental shares her family's story in overcoming obstacles brought about by poverty.
Jalalyn says growing up and actually experiencing poverty is quite unfortunate but at the same time, satisfying and rewarding to know that her family has actually overcome such challenges.
The challenges, she said, never shook the faith nor discouraged this Maranao family in fulfilling each member's dream.
Her parents don't have stable jobs. However, they tried their best to send them to school for a brighter future. Hence, for the past nine years, Jalalyn's parents have tried all sorts of jobs to earn a living.
Having this unwavering determination, the family opened a small eatery and sari-sari store hoping that it would sustain all their needs. However, sometimes things just don't go on their way.
Despite their efforts, the parents decided to separate the Sumaguina siblings because raising and sending them to school simultaneously is impossible due to poverty.
Jalalyn's parents tapped the help of their relatives to help her brother and sisters continue their studies but with the cost of being away from each other.
"All of us were struggling. I can even remember those days when our parents knock on every single door in our neighborhood just borrow money and oftentimes, we even hear other people saying that our parents are too ambitious and greedy to send all of us to school even though we're poor, disclosed Jalalyn.
She added that her parents just ignored the discouragements and never gave up on sending all of them to school. Instead, she said, they worked harder so that none of the siblings will stop schooling.
"By the mercy and grace of Allah (SWT), my two elder siblings got scholarships in college and were able to continue achieving their dreams. But still, life after that never became easy, although they have scholarships, other living expenses came into play which greatly challenged their patience and determination.
"Several times, they've slept with empty stomachs and worst, they have to share a banana cue every meal because that's the only food that they could afford until our parents could earn enough money and send it to them," told Jalalyn.
The family keeps on struggling for everyday life for three consecutive years until one day, Jalalyn's family were placed under the 4Ps program in 2011.
"The program aims to provide aid and help empower poor Filipino families. Little did we know that it was the start of a new beginning. Through this program, my mother was able to learn new things and acquire new skills that she used to earn a living," she said.
She disclosed that her mother learned from the Family Development Session on how to improve the family's well-being.
"The small cash assistance she received from the government was used to open a small business. My mother, Lorda, also joined in different TESDA programs which led her to earn an NC II certificate in beauty care and enabled her to offer beauty care services for some time," she said.
Unfortunately, due to COVID-19, the livelihood of the family was immensely affected. That time, her mother stopped offering home services for safety purposes, and "earning a living today is undeniably hard."
But, the Electronic Family Development Session (eFDS) of DSWD Field Office 10 has helped her mother, Lorda, decide to go beyond the challenges.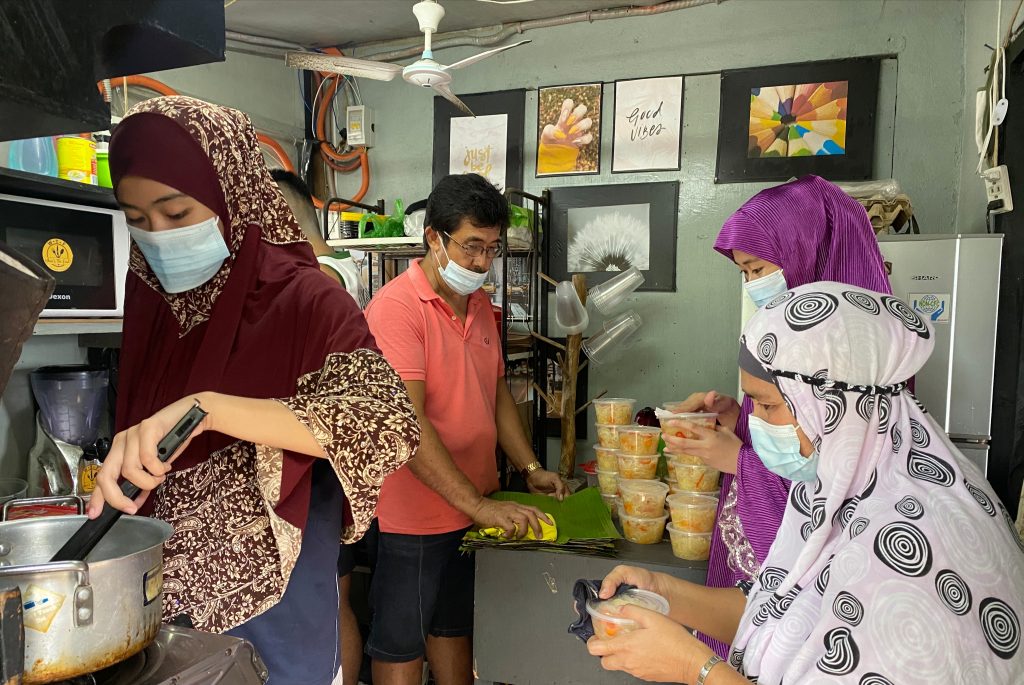 "It gave my parents an idea again on how to positively respond to this pandemic. So, we started selling Pater, a Maranao delicacy, packed rice dish made with steamed rice wrapped in banana leaves with dry shredded beef, chicken, or fish. Through it, we're able to sustain the needs of our family and of course, we also prioritized our health care needs," she disclosed.
This year, Jalalyn's three siblings finally graduated from college and are now helping their parents pay debts and in supporting the daily needs.
Jalalyn is currently in her junior years in college while her youngest sister, Jawaher, is in her high school years. Jawaher is one of the 4Ps Exemplary Children of Northern Mindanao in 2019.
"This is one of the reasons why we are so grateful to the Pantawid Pamilya Pilipino Program (4Ps) because the program didn't just help our family financially but it also helped us become holistic individuals with the passion and ability to easily connect to and understand people with the same experiences," she said.
She said, "reminiscing our past sacrifices and experiences makes us feel so blessed and more grateful. Who would've thought that our family could pull it through and overcome those trials? "
Jalalyn realized that "God will not burden a soul more than what it can bear, and our family can attest to that. Our family's journey taught us to embrace life unconditionally and grab opportunities along the way.
"Our life may not be perfect but we are hoping that it will serve as an inspiration to others not to lose hope and not to give up and to always remember that even if we fall countless times, let's still stand up, more than the times we fell," said Jalalyn.
She said what we should do is to trust the Almighty because for her, "the Almighty is the Best Planner."
Momentarily, Northern Mindanao has more than 265,000 4Ps households.
==