Life is never been easy for Nicky Joy Mahawan Completado, 24 of Purok 5, Lapasan, Clarin, Misamis Occidental.
The second among the three Completado siblings, Nicky Joy, and her family have to rely on the meager and unstable income from the construction work of their father, Macario, to sustain the family's needs.
But, it did not stop Nicky Joy and her siblings from pursuing their education until she passed the Criminologist Licensure Examination in June 2022.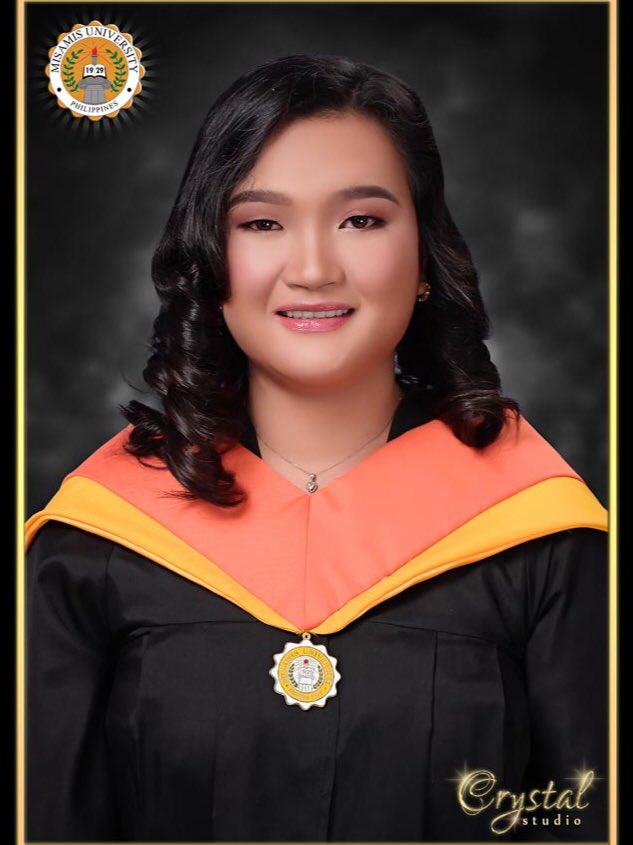 Nicky Joy is among the 12,698 out of 41,913 takers at that time.
4Ps bridges the gap
When DSWD placed Nicky Joy and her family under the Pantawid Pamilyang Pilipino Program (4Ps), everything changed.
Nicky Joy was in her third year of secondary formation at Clarin National High School, Clarin Misamis Occidental when her family became a 4Ps beneficiary.
"I graduated in high school without having financial difficulty when I became a 4Ps grantee," said Nicky Joy.
"DSWD fills the gap in my financial challenges, aside from opening more opportunities to me. Before, my father's income could hardly sustain our needs in school and at home. Now, daily sustenance is not that challenging as before," she said.
In her third year in Bachelor of Science in Criminology at Misamis University, Nicky Joy became a grantee of the Tertiary Education Subsidy (TES) of the Commission on Higher Education (CHED) because she is a member of the 4Ps household, a priority for the subsidy program of the commission.
The TES is one of the significant components of Republic Act 10931 or the Universal Access to Quality Tertiary Education Act (UAQTEA).
It is not a scholarship but a grant-in-aid program that provides financial assistance to support at least the partial cost of tertiary education, including education-related expenses. It prioritizes students in lower-income households and provides access to quality tertiary education in cities/towns without state or local universities and colleges.
"My parents no longer worry about my tuition in school. Just like when I was a monitored child in our family, staying in school and healthy are not an issue for our family anymore," said Nicky Joy, adding that she enjoyed the various opportunities 4Ps had for her family.
Nicky Joy attributed her finishing a degree to the grant-in-aid program, an opportunity she is forever grateful to the national government.
Continue to win life battles
Nicky Joy likened her college days to battles for her life to win.
When the situation is unfavorable, she has to stop and recharge for another set of war-that is for her to finish her degree.
Nicky Joy stopped studying when she finished her second year in college to give way to her elder sister, who was about to graduate then.
"I temporarily stopped so that my sister would graduate. I immediately found a job to help my family and my sister," said Nicky Joy, a scholar of Misamis University during her first two years in college.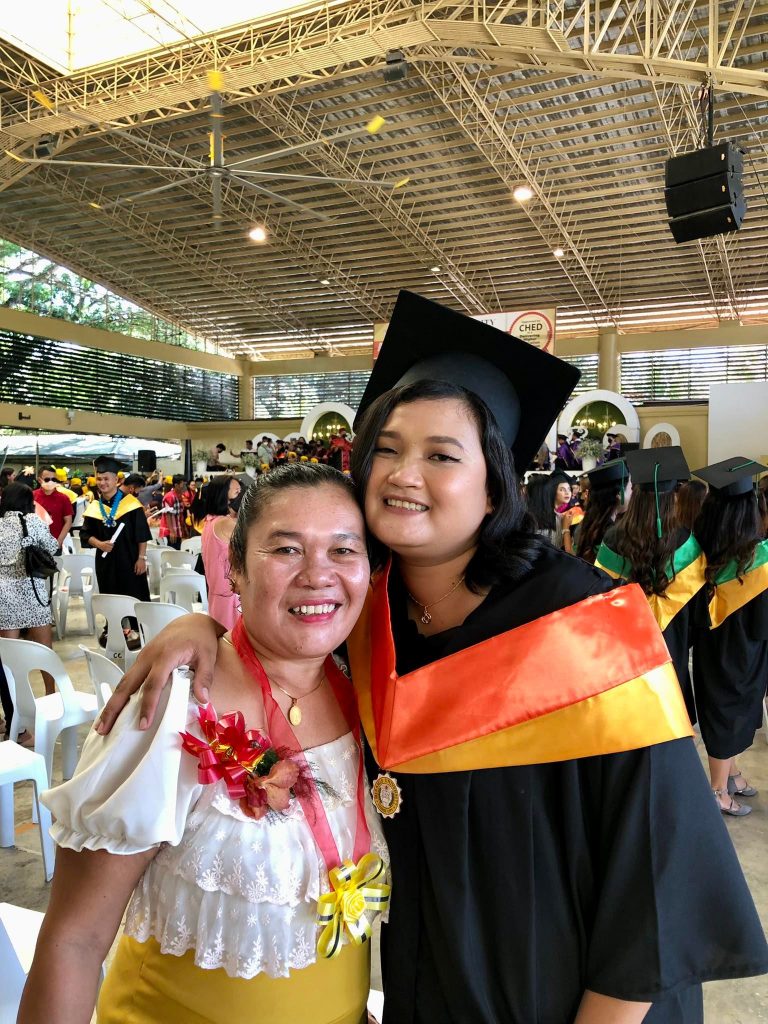 "I worked as a sales clerk in a private company, and I supported my sister until she finished her studies," Nicky Joy said.
After her sister's graduation, Nicky Joy continued her study at the same university. She then applied as a working student and was luckily granted by the school administrators. As a student scholar, Nicky Joy enjoyed a significant discount on her tuition and other school expenses.
Her scholarship, in return, opened her another opportunity. In her third year, MU endorsed Nicky Joy to CHED for TES. Consequently, she became a beneficiary of TES that year.
Now, Nicky Joy plans to join the Philippine National Police.
"I want to serve and protect our country by becoming a police officer," said Nicky Joy, who is also "open for anything God wants me to be."
Learn to motivate yourself
Nicky Joy remained optimistic despite her various challenges, from her studies to taking the Criminologist Licensure Examination.
Nicky Joy had to stop for a year again to save money for the review and, consequently, for the examination.
"Life was not easy at that time. I worked for one year to save for my review and other expenses for the requirements for my board exam," disclosed Nicky Joy.
Her steadfast determination to pass the licensure examination kept her from pursuing her dreams despite all the financial struggles at that time.
Nicky Joy, all this time, focused on achieving her dream.
"I didn't let the days pass unproductive. Instead, I concentrated all my endeavors of becoming successful," said Nicky Joy.
She also developed a prayerful life, her secret in motivating herself and remaining optimistic at all times.
She finds inspiration in all the hardships of her family.
In the end, she said, all the sleepless nights, financial problems, hard work, and sacrifice are paying off.
"For that, I am forever grateful to my family, the national government, and those who have helped me. Thank you," said Nicky Joy.
4Ps is a program of the national government implemented through the DSWD that invests in human capital by providing cash grants to program beneficiaries upon compliance with certain conditions in health, nutrition, and education.
Program conditions include:
Sending and keeping their school-aged children in school.
Pre and post-natal care for mothers.
Regular and preventive check-ups for children aged five and below.
Deworming for children aged 14 and below.
Attendance in the monthly FDS.
The FDS provides psychosocial and psycho-educational components.
Currently, Northern Mindanao has 262,588 active 4Ps household beneficiaries.
==