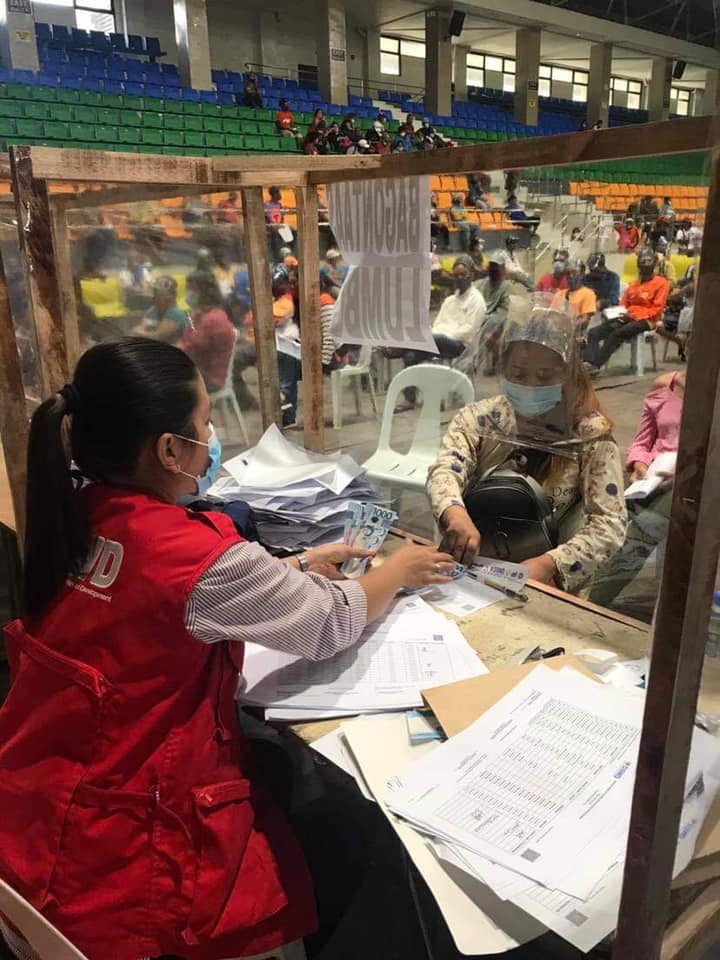 The future's uncertainty on how to feed your children because of financial scarcity is one of the most horrific feelings parents could experience.
With this painful pandemic that has hurt thousands of livelihood, small businesses, and jobs across the globe, it is but inevitable for families to demand assistance from the government.
The Department of Social Welfare and Development Field Office 10 has heard their plea for help.
Under its Emergency Subsidy Program, the DSWD-10 deployed its worforce, processed payrolls, conducted assessments, validation and deduplication, just to respond to the needs of families whose lives have been affected by the harsh impact of COVID-19.
In Valencia City, Bukidnon, 820 low-income families received P6,000 each to subsidize their daily subsistence.
The DSWD-10 assures that while there are health risks and limited movements involved during distribution of subsidies, it will not stop from doing its job to help the poor.
The DSWD-10 aims to make sure that families, especially their children, are able to eat and not go hungry, while they cope with the economic challenges caused by the pandemic.