There's nothing more fulfilling and joyful for a parent than having their children finish their studies.
Also, it would be the time to celebrate the glory and success behind the sacrifices and hardships of the parents in supporting their children.
This happened to the Timbangan Family of Barangay Kulaman, Malaybalay City, Bukidnon.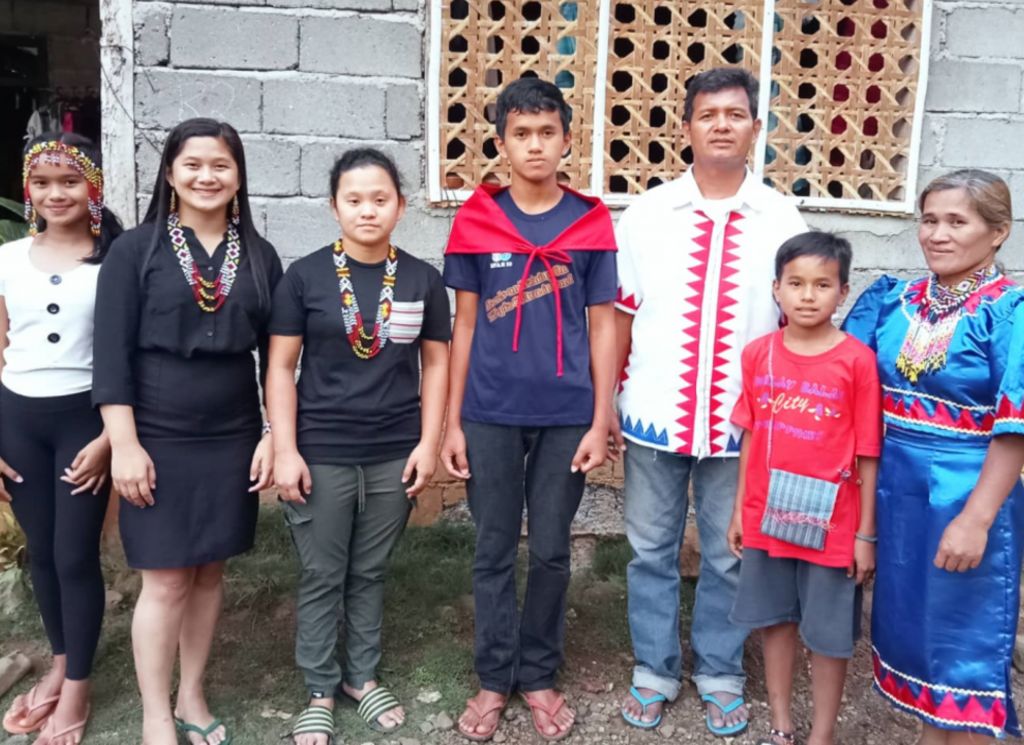 An active beneficiary under the Modified Conditional Cash Transfer for Indigenous Peoples (MCCT-IP) of the Pantawid Pamilyang Pilipino Program (4Ps) since 2014, the Timbangan Family struggles with the hardships brought about by poverty in the remote and hinterland barangay of Malaybalay City, Bukidnon.
The Timbangan couple: Delma and Efraim, could hardly provide for the needs of their six children, who were all in school before the program reached their household.
Once homeless
The couple has experienced a lot of hardships and conflicts in raising their children.
In 2004, our third daughter, Blessy, got sick. She was admitted countless times for her cough until her parents couldn't afford to take her to the hospital again.
"Her last admission left us nothing in our pockets. We could not buy her medicines. We were desperate. We have left no choice. We sold our house," told Delma, a Barangay Nutrition Scholar of Kulaman and the mother of the Timbangan siblings.
"Although the house we sold was not big nor as extravagant as that, it kept us warm from the cold and kept us safe from danger. But, unfortunately, after the discharge procedure, there was no house left for us to sleep in, recalled Delma.
The family sold the house for P10,000 only.
The incident forced the Timbangan Family to stay at their parent's house.
Determined to improve well-being
Delma and Efraim raised their children to be content with what they have and to be more understanding of their situation.
As the children experience hardships due to poverty, they become more determined to work hard to improve their family's life.
All of their children excel in school. They joined in various school and community activities.
This year, two elder siblings graduated from college. Dizzabel, 23, finished a bachelor's degree in Public Administration, while Claire Anne, 22, earned a degree in Sociology at Bukidnon State University.
With the graduation of their elder daughters, Delma and Efraim said God did not put all their efforts in vain. Instead, the achievement rewards their efforts in supporting their children.
Delma admitted that her family belonging to the Higaunon Tribe experienced a lot of failures in its quest to improve their well-being.
"My husband cried in silence without letting us know. As a wife, I know he suffered from the consequent failures we've experienced. But this doesn't stop us from moving forward, especially since our family has now grown into a big one," said Delma.
Fewer struggles due to MCCT-IP
The Timbangan couple considered the 4Ps' MCCT-IP a blessing to them. They now encountered fewer struggles in providing for the family's daily needs.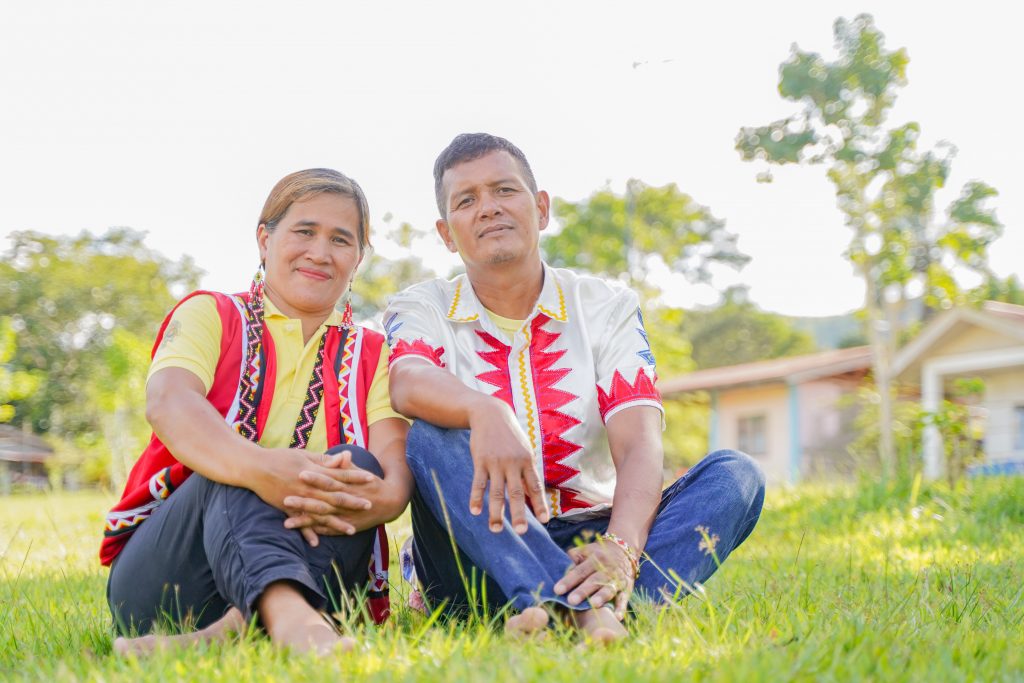 The DSWD Field Office X placed the family under MCCT-IP in 2016.
"When we became a member of MCCT-IP, our situation began to improve. We now carry less load than before. The Lord is indeed faithful and true to answer my prayers.
"It became more accessible for us to contact our daughters in the city after purchasing a keypad phone, as it was the best we could afford at that time.
The MCCT-IP release was the best time we were looking forward to the most, especially since we can't afford to buy groceries and viands for the students at home and in the city daily," shared Delma.
The cash grant the family received augments the income from farming.
The family utilized the cash grant for their children's studies and used the income from agricultural production for the family's needs.
Efraim has been planting crops and used to intercrop rice, squash, and ginger. Also, he has been planting Falcata Trees and Abaca plants.
Momentarily, Efraim is making another venture into freshwater fish production or aquaculture. He grows the hatchlings of Tilapia and Carp.
During harvest, the couple would sell the catch to the market and leave some fish for the family's consumption.
Northern Mindanao has a total of 178,098 active 4Ps households. Of this number, 37,708 families have IP affiliation.
==