Sa matag relasyon nga mabuo, ang panaglagyo sa usag-usa mao ang pinakalisod ug pinakasakit.
Kini ang gibati sa usa ka City Link sa Ozamis City, Misamis Occidental samtang nanamilit sa mga benepisaryo sa 4Ps nga mogawasay na sa programa.
Sa iyang post, nagpasalamat una si Sanjeeve Tan, City Action Team Leader sa Ozamis City, ngadto sa mga 4Ps beneficiaries nga mo-graduate ug mawala na sa programa tungod gikabig na kini nga non-poor sa programa.
"Salamat kaninyo mga inahan ug amahan sa paghatag kanamo og hataas nga higayon nga makaserbisyo ug makatabang sa inyong matag-usa ka banay sulod sa programa sa 4Ps," matud ni Tan.
Gidugang usab niya nga "dili dinhi natapos atong panaghigala" bisan pa man wala na sa programa ang mga benepisaryo.
Naghatod si Tan og mga sulat ngadto sa 4Ps beneficiaries sa mga barangay sa Ozamis nga mo-graduate ug mo-exit na sa programa.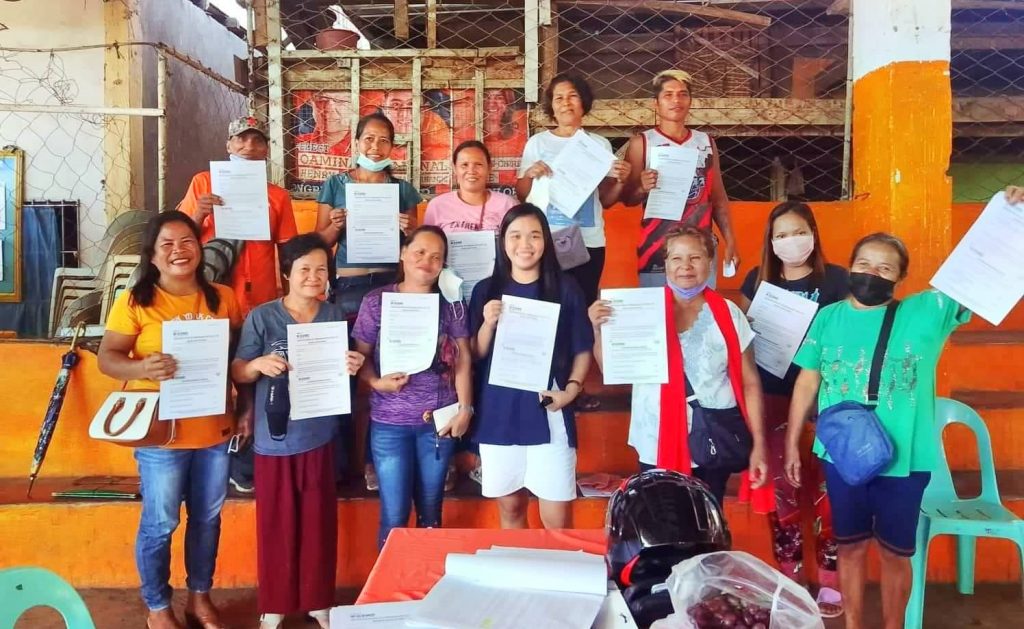 Panapos niini, gibutyag ni Tan nga, "balonon namo ang inyong mga pahiyom samtang nagapadayun sa pagserbisyo sa kinabag-an."
Sa Northern Mindanao, adunay 64,040 ka households o bobong nga mo-exit ug mo-graduate na sa programa karong tuiga diin 8,951 gikan sa Misamis Occidental, Bukidnon: 14,943. Camiguin: 1,603, Lanao del Norte: 17,095, Misamis Oriental: 64,040.
Ang maong ihap gikan sa national targeting system nga Listahanan Program nga niila sa 60,673 ka kanhi 4Ps nga non-poor ug sa mga kanhi sakop sa Modified Conditional Cash Transfer sa 4Ps nga moakabat ngadto sa 3,367.
Sa tibuok rehiyon adunay 262,948 ka active 4Ps households as of September 12, 2022.
Ang 4Ps usa ka human development nga programa sa nasudnong gobyerno nga namuhonan sa ikaayong lawas ug edukasyon sa mga kabus nga pamilya, ilabina sa kabataang nag-edad 0-18 anyos. Niadtong Abril 17, 2019, gilagdaan ni kanhi Presidente Rodrigo Duterte ang Republic Act 11310 o ang An Act Institutionalizing the Pantawid Pamilyang Pilipino Program, nga nag-insitutionalize sa programa isip usa ka nasudnong poverty reduction strategy sa gobyerno.
==