The DSWD KALAHI-CIDSS, through the Payapa at Masaganang Pamayanan Indigenous People Community Driven Development (PAMANA IP-CDD) modality delivered 47 community-led sub-projects throughout Region X in 2020, promising a sustained effort to push for IPs' welfare in 2021.
Operating in the provinces of Bukidnon, Misamis Occidental and Misamis Oriental, the PAMANA IP-CDD has an ongoing implementation in the same provinces with 20 sub-projects underway this year.
2020 Accomplishments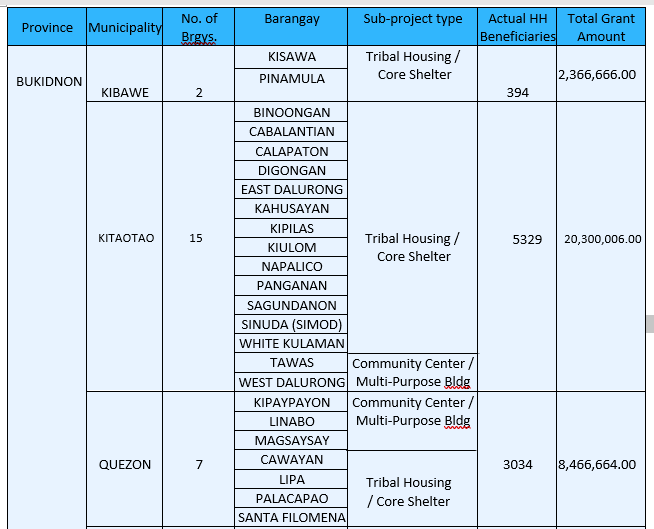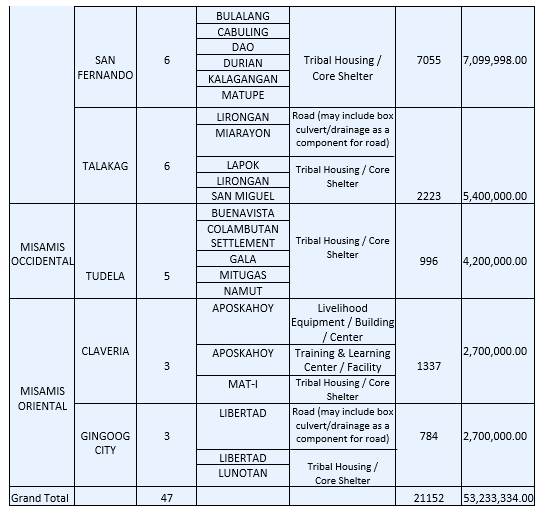 DSWD, through KALAHI-CIDSS, supports the PAMANA framework—the government's peace and development framework, by providing micro-level interventions that promote the convergent delivery of services and goods focused on households and communities utilizing the Community-Driven Development (CDD) strategy.
Started in 2017, through the engagement of DSWD with the Office of the Presidential Adviser on Peace Process (OPAPP), the project aims to: Deliver basic services to IP communities through supporting the implementation of the Ancestral Domain Sustainable Development and Protection Plan (ADSDPP); strengthen partnership of local governance institutions and the Indigenous Political Structures (IPS); and build communities' resilience to conflict.
2021 Ongoing implementation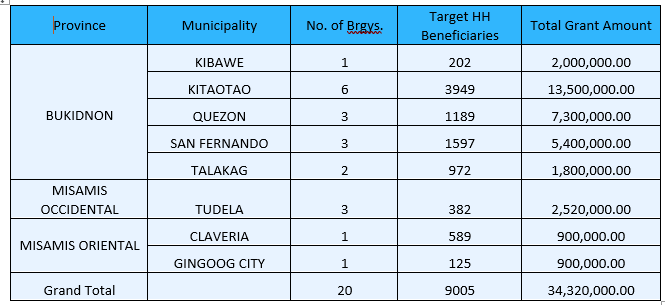 11 barangays within the provinces of Bukidnon and Misamis Occidental are yet to begin their sub-projects located in the municipalities of Impasug-ong, Sumilao, Tudela, and Oroquieta City (Capital).
The KALAHI-CIDSS IP CDD Area Coordinating Teams (ACTs) constantly undergo capacity buildings and technical sessions to ensure effective facilitation of community-led projects, fostering empowerment among IPs through their active participation and inclusion in the local development process.