By Nicolli Peterson Amores Aguilo 
Purok 4 Taboc Sur, Oroquieta City 
Being born from a low-income family, considering our impoverished life, I was determined and shaped enough to confront life barriers at a very young age. 
I'm beyond blessed growing up in a God-fearing family and a mother who never failed to raise a fully grown man alone from the time I lost my father when I was seven.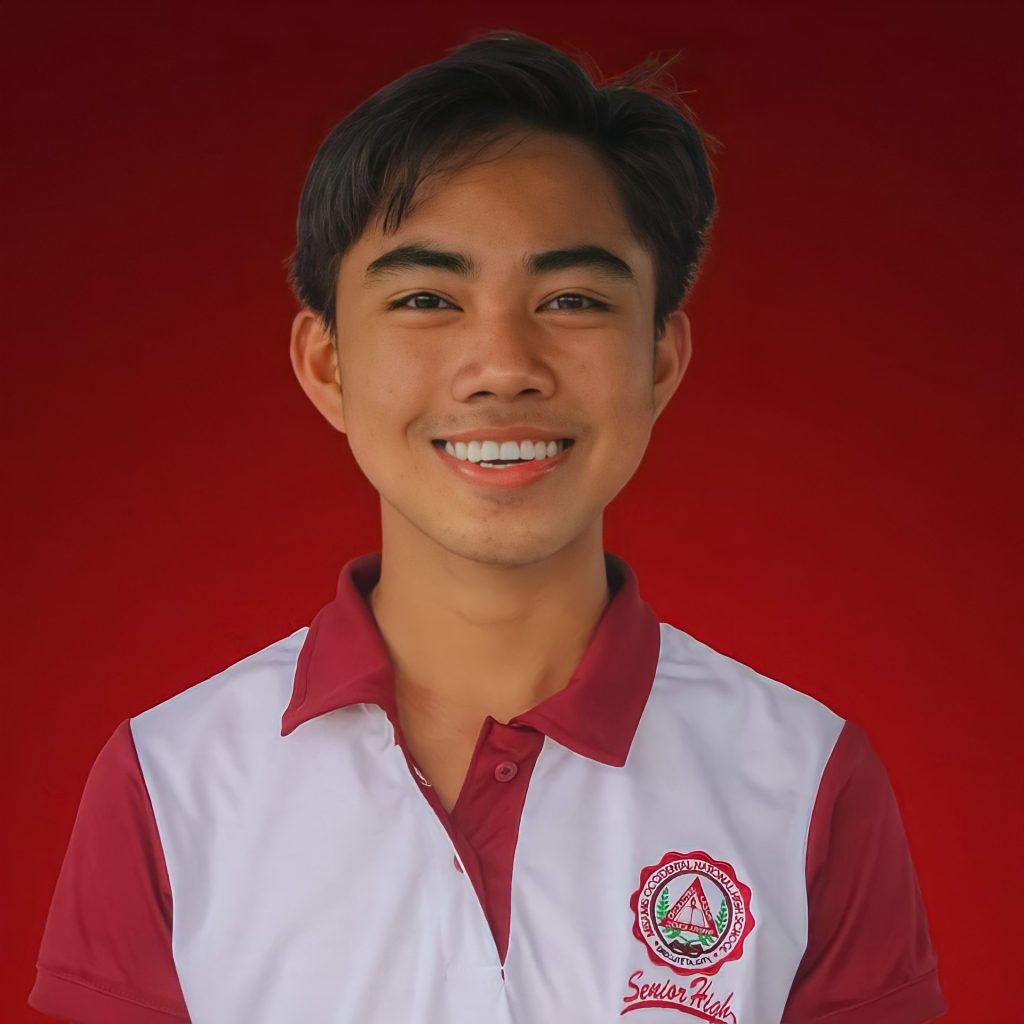 It was a tragic moment knowing that I was too young to comprehend the finality of his death, and his absence left me with a lasting glow of memories.
Living without a father is tough and not easy, mainly because my mother is the only breadwinner. However, regardless of our economic status, I practiced contentment and was inspired by my mother's sacrifices to never doubt ourselves from achieving our goals in life.
As I was dealing with the reality of having no father in my first grade, DSWD chose my family as a beneficiary of the Pantawid Pamilyang Pilipino Program (4Ps) during my second grade.
My mother works as a utility worker at Misamis Occidental Provincial Hospital (MOPH), and her monthly salary is insufficient to meet all our needs from different aspects.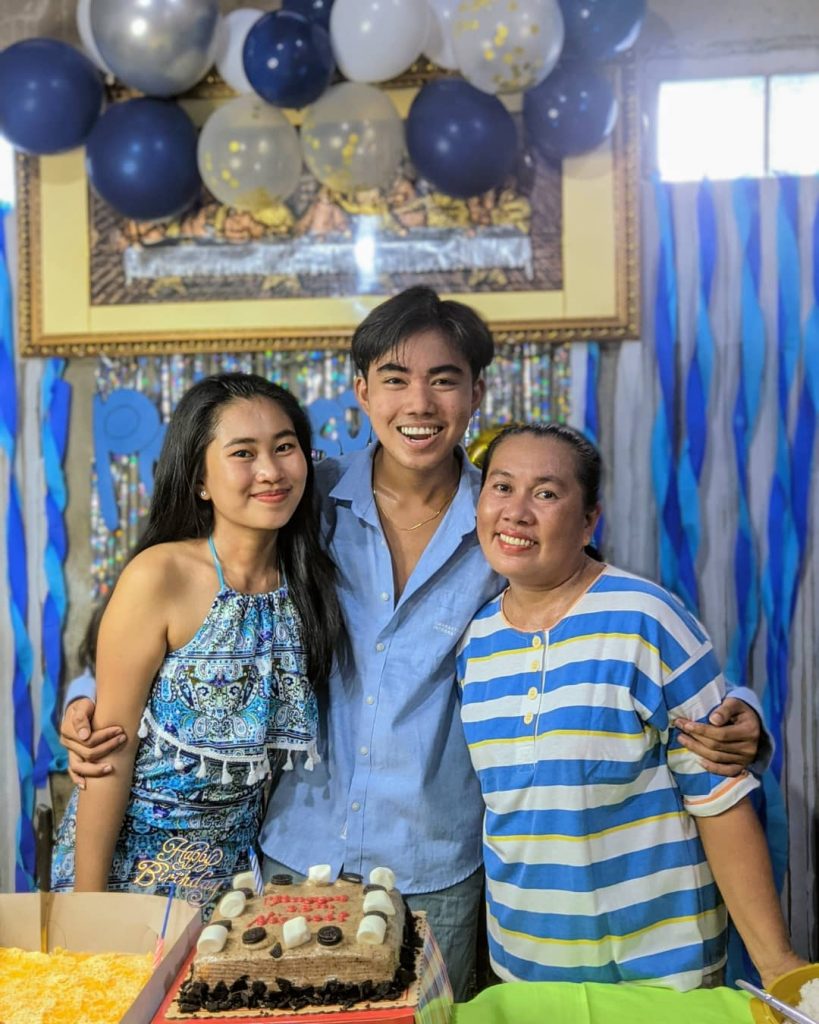 I have a four-year-old sibling older than me, and it's hard for us to cope with the finances needed for our education until 4P's enters my life.
Generally, this program made a significant difference in the lives of every Filipino wherein they provide conditional finances for those poorest of the low-income families that need life assistance according to their learner's education, health, nutrition, and daily living.
Despite our family's difficulties, I was eager to learn and strive hard for my education. I have been a consistent honor student hoping to become successful someday, to showcase the talent I have, and to advocate the youth that poverty does not guarantee to be a failure in the future.
As I've entered my third-grade level, I'm sluggishly engaged in the realities in life where I've practiced immersing myself in the field of business.
My mother taught me how to reproduce money on my own.
By selling candies, I could help myself and my mother in a small way. At a very young age, I was able to manage it independently and somehow worked my education accordingly.
In line with this, my mother accompanied me throughout my business, and her unconditional support never failed to prove it to me.
Also, my sister helped my mother with finances by selling at my uncle's place in the market after going out to school. So we've been trained by our mom to be responsible to ready ourselves for growing up.
As I entered my secondary years, I belonged to the 'cream-of-the-crop' STEM program. Being part of this program with intelligent and rich people pushes me to strive more and maintain my academic performance.
Rich kids surrounded me, which made me realize that I'm way too low for them based on our economic status. But I chose to fight for my dreams rather than compete with others' living standards.
I've come to be educated, not by measuring our fortunes, but by the abilities and intelligence within ourselves.
Whenever my mother withdraws the money, she's used to conducting family planning. She always made us aware of how she expended money, how she budgeted her salary, and how she made her plans for future purposes.
Additionally, she constantly seeks first the needs in my studies if I lack school supplies.
She also gave me surprises that would have an exhilarating feeling on my face. For example, she would usually treat me to dinner and snacks and buy me my needs.
Others might take this opportunity for granted, but for me, it's a great blessing to be part of this project because it helps me achieve my objectives, pursue my goals, and let my ambitions possibly happen.
Without the presence of this program, I wouldn't be able to lift myself from the life we have and couldn't carry the title I was holding on to.
Education is also about money. There are projects, school fees, daily allowance, family funds, and other expenses to be financed.
Every aspect of life relates to money. Therefore money is an essential need in every individual's life. This program lifts our financial problems little by little.
Regarding our projects, we can find ways and make the best of everything. For example, within my four years in junior high, I was competent enough to overcome financial problems by continuing the business I had in the past years, but it leveled up.
I would instead invest my money and have it doubled reciprocally.
I could not attend face-to-face classes during my senior year because of a pandemic. Therefore, we allocate a budget for our internet services at this time.
Although this new normal has brought uncertainties and difficulties into our lives, we have risen to the occasion, developed strong relationships, and gained greater confidence and support from other individuals.
In conclusion, the vital goal of the Pantawid Pamilyang Pilipino Program is to alleviate poverty and suffering and improve the quality of life.
Here I am, a 4P's beneficiary alleviated and changed, testifying my life that no poverty nor misfortunes can hinder success, only the hardships, and dedications that dictate the quality of our future.