Misamis Occidental — Hundreds of indigenous tribe members belonging to the Subanen tribe here have received their cash grants for the education and health of their children.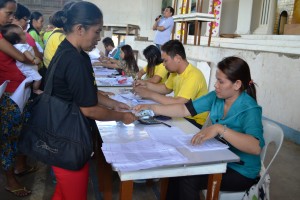 The Subanen tribe members who have 0-18 years old students and were validated to be eligible of the Modified Conditional Cash Transfer for Indigenous People (MCCT-IP) are residents of the Geographically Isolated and Disadvantaged Areas (GIDA).
In Clarin town in this province, 145 beneficiaries are living in the hinterland villages of Bitoon, Guba, Penacio, Bernad, Dalingap, Sebasi, and Canibungan Putol while in Jimenez town, the 362 grantees are from the hinterland villages of Carmen, Mialem, Guintomoyan, Matugas Alto, Matugas Bajo, Seti, and Sibaroc.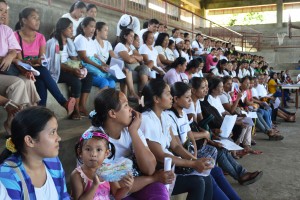 The MCCT-IP is a program designed for the indigenous people resulting from a series of policy and program participatory reviews. The program is designed to harmonize with the socio-cultural-political and geographic setting of IP communities.
The program serves the beneficiaries who are in vulnerable and disadvantaged areas as identified during social preparations.
The beneficiaries are those IP families with 0-18-year-old children or those beyond 18 years old who are still currently enrolled in Elementary, High School, Alternative Learning System, School of Living Tradition, other indigenous learning systems, IPs living within or outside their ancestral domain, and those who are in the geographically isolated and disadvantaged areas (GIDA).
The objective of the MCCT-IP program is to empower, promote, and protect the IPs from any unavoidable adverse effects caused by the development process.
To date, Northern Mindanao has 18,924 active IP beneficiaries who are mostly living in the provinces of Bukidnon, Misamis Oriental, and Misamis Occidental.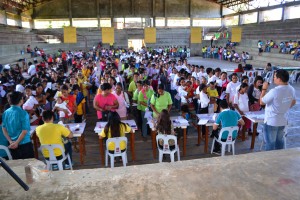 DSWD Regional Director Nestor Ramos said IP beneficiaries deserve to receive equal opportunities like those who belong to the regular CCT.
"They play a significant part in our community. We support them through our services and interventions like providing them resources for their livelihood activities, capability building training, promotion of IP rights, or any collective engagement that will enhance self-determination, and through community family development sessions," Ramos added.
Written by Oliver Badel Inodeo, DSWD