Story by Necil H. Bigno, DSWD Kalahi-CIDSS Community Empowerment Facilitator
TATAY ESLAO. Estanislao "Eslao" Singgo, 78, of Purok 1, Lower Sagadan, Baroy, Lanao del Norte was once a farmer in Gingoog City. However, alcohol dependency forced him to return home to Baroy. Having no family of his own, Tatay Eslao lives with his two sisters who are 50 and 54 years old respectively. They were all raised in poverty which he puts it as "isang kahig, isang tuka" (a Filipino term used to describe extreme poverty liking one's daily life to that of how a chicken gathers food), and were unable to finish their education.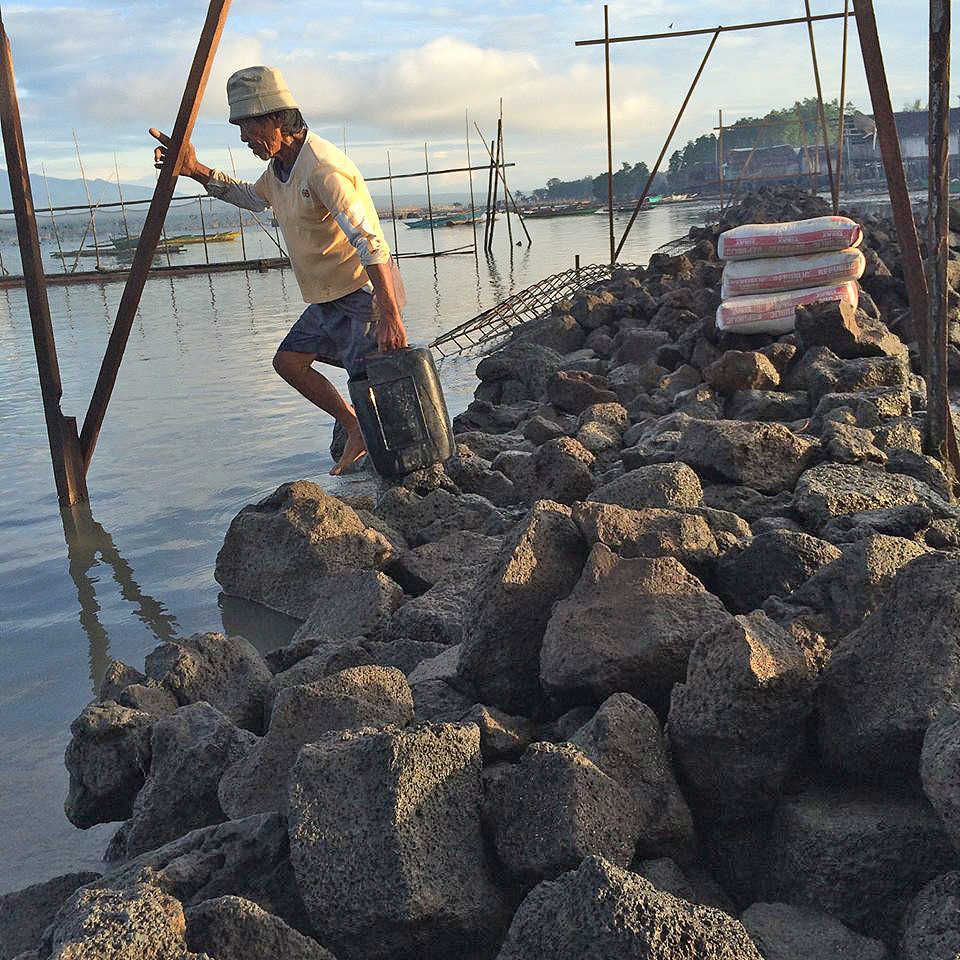 Tatay Eslao and his sisters rely heavily on "utang" (loan) from neighbors to sustain their basic daily needs, without any assurance of actually obtaining a loan on a daily basis – or how to pay back the debt.
Neighbors have lent Tatay Eslao, "pasalamat ko kay naay mag-pautang, bisan og bugas, pero kung wala, wala pud ko'y mabuhat (I am thankful that some would lend me some, even rice, but if they can't, I also cannot do anything about it)."
Prior to the commencement of the implementation of the DSWD Kalahi-CIDSS Community Sub Project of Lower Sagadan, which is the construction of a 120 Linear Meter Seawall, all purok leaders together with the established Barangay Sub-Project Management Committee (BSPMC) convened and informed all skilled and non-skilled residents of the labor opportunity during the construction.
Rollybeth C. Santiago, purok leader of Purok 1 and a member of the BSPMC, immediately informed Tatay Eslao about the opportunity. This sparked Tatay Eslao's interest and grabbed the chance.
However, on his first day of work shift, Tatay Eslao unfortunately got injured. His left pinky finger was accidentally hit by a sharp, uneven stone during hauling. Because of this, he was relieved from work and was only able to receive a day's work compensation.
After weeks of being in medical treatment, Tatay Eslao was given a go signal by the BSPMC and the foreman to resume another scheduled work load.
Despite his age, he is optimistic that he would be of help to the community – in ways that he can. He believes that as long as life gave him the strength and perseverance to continue living, he would work to earn, and be grateful.
This gave opportunity for Tatay Eslao to repay his debts to some of the kind-hearted community residents who have also helped him. He is hopeful that other opportunities would come along to uplift his current situation and that of his sisters.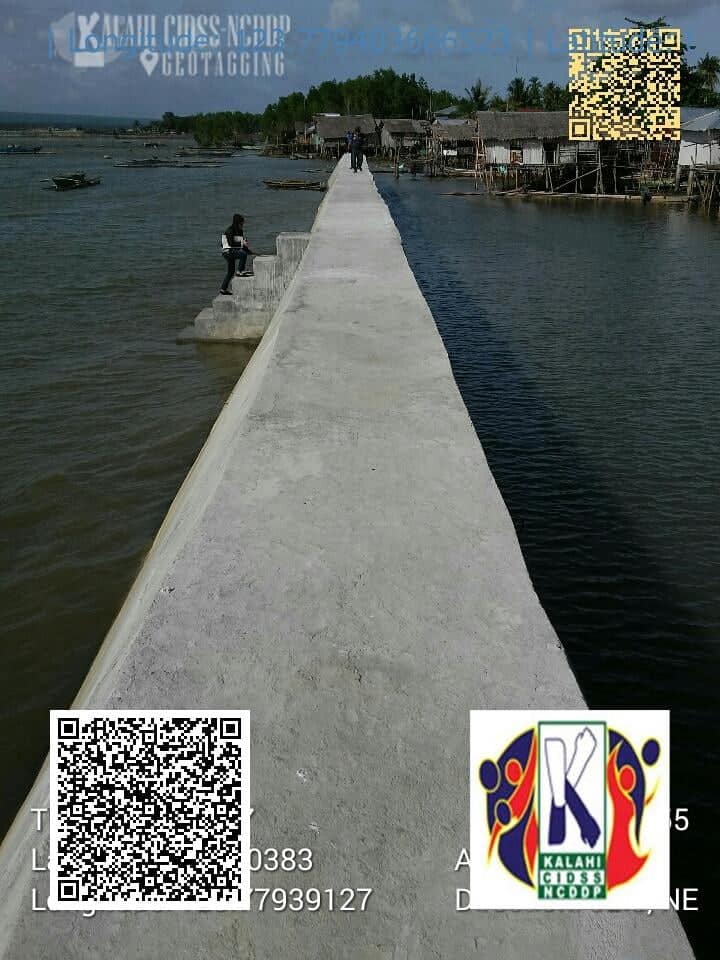 The DSWD Kalahi-CIDSS community subproject in Lower Saganan, Baroy, Lanao del Norte is the construction of a 120 Linear Meter Seawall which stretches from Purok 2 through Purok 5 of the barangay and costs P2,825,874.00. The DSWD Kalahi-CIDSS grant of P2,509,291.94 and a local cash counterpart from the Province of Lanao del Norte of P46,946.00.
The Municipality of Baroy also provided a total of P169,853.00, both in cash and in-kind local counterparts. The Barangay Local Government of Lower Sagadan also contributed 10% of their barangay development fund amounting to P32,083.06.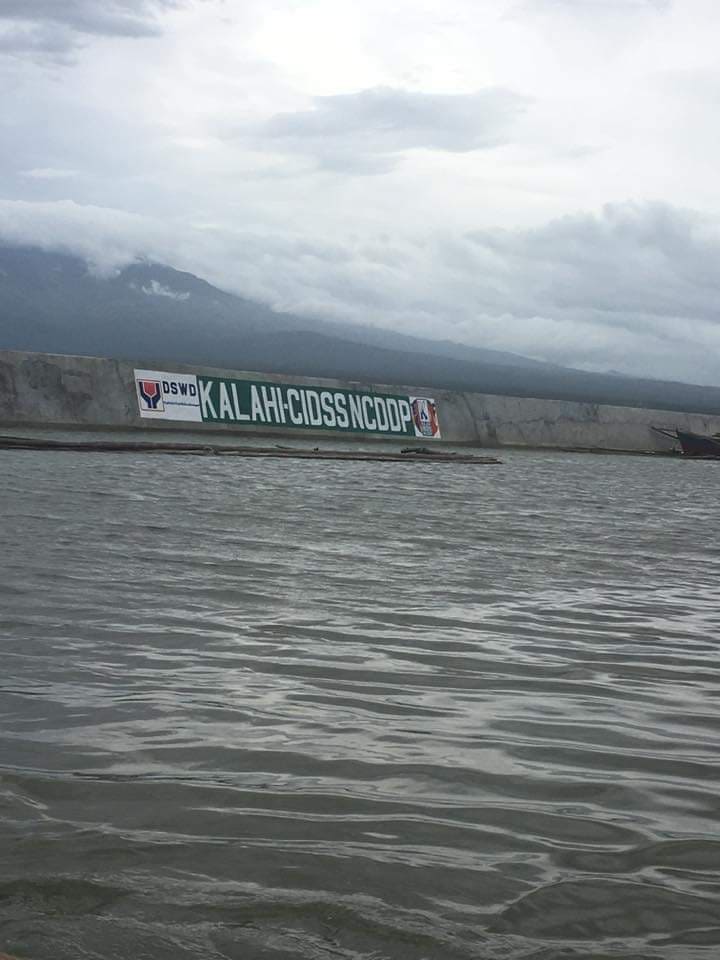 In true "bayanihan" (civic unity) spirit, the community also provided a total of P67,700.00 in-kind contributions. The community also accomplished the sub-project within the 90 calendar days stipulated in the sub-project implementation from September to December 2016.