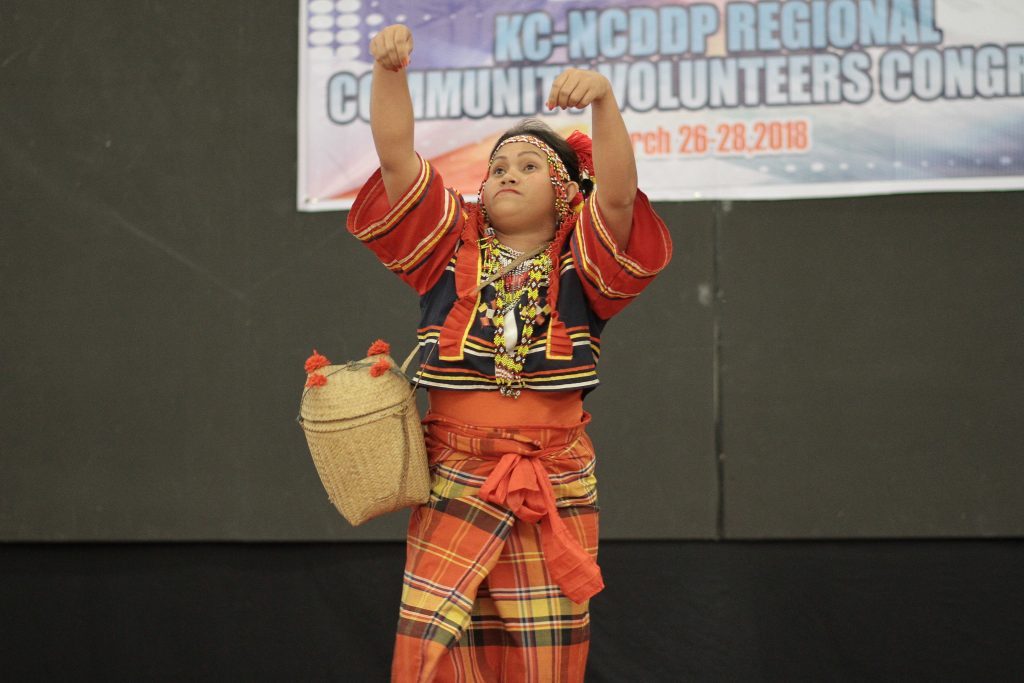 Barangay Palacpacan is an isolated barangay of the Municipality of San Fernando, Bukidnon. The road is difficult to access especially during the rainy season. Most of the residents of the barangay are people of the Matigsalug Tribe.
Like the other tribes in Bukidnon, most of the lumads are given less priority from the government projects that would uplift them for a better life.
This is because they have minimal support and most have no access to basic social services within their communities. With this, the only priority they have is to eat and survive.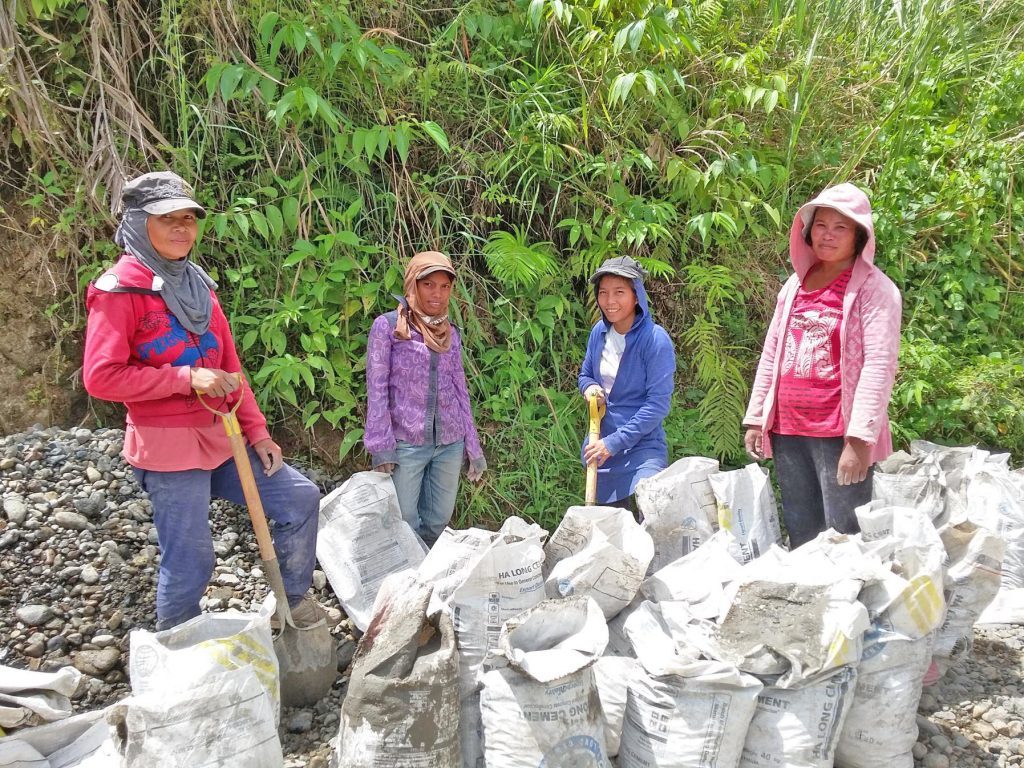 Time passes and now some of the government agencies are now reaching and responding to address the needs in the community.
The Department of Social Welfare and Development (DSWD) is among the various agencies of the government that help address the development of Indigenous Peoples, providing them basic social services. Among the myriad of programs is the Kapit-Bisig Laban sa Kahirapan Comprehensive and Integrated Delivery of Social Services (Kalahi-CIDSS) National Community-Driven Development Program (NCDDP). The Department is led by Secretary Rolando Joselito D. Bautista, a retired general of the Armed Forces of the Philippines.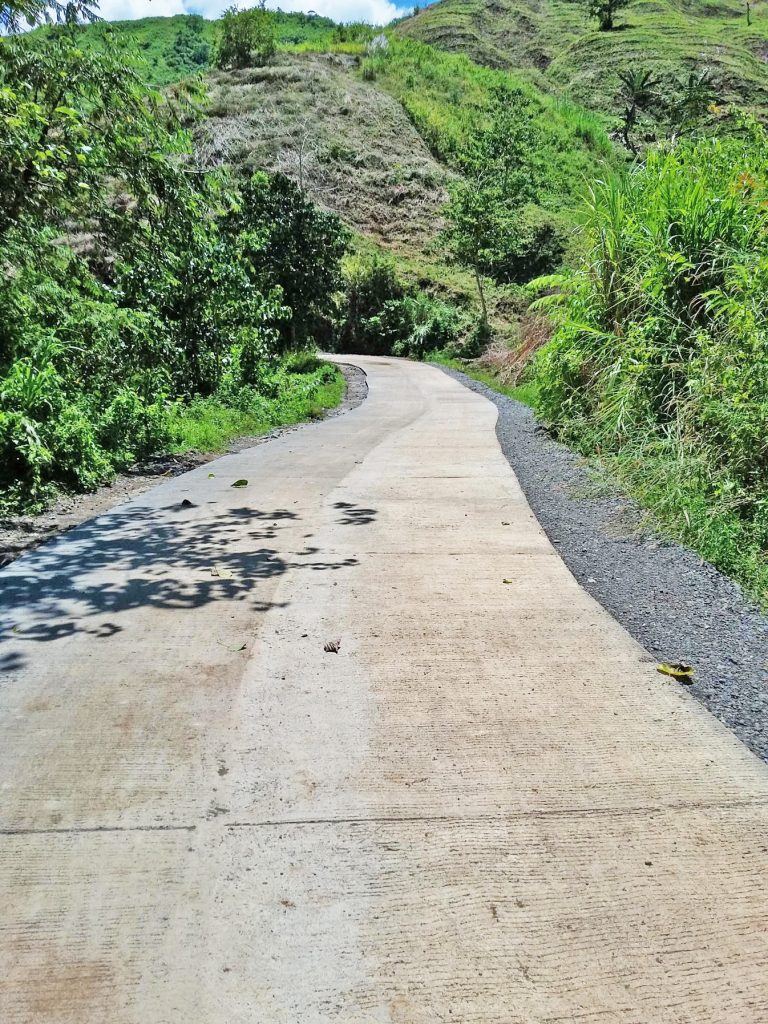 "The Filipino practice of mutual cooperation or bayanihan system is already embedded in the innermost of our being as Filipinos. This is more exemplified in the relentless contribution of our community volunteers in almost all facets of services to the poor and needy. Our staff and community volunteers on the ground have been our indispensable partners to the effective implementation of the Kalahi-CIDSS program," the Secretary said.
Jeraline Arion is the Barangay Sub-Project Management Committee Chairperson (BSPMC) of Barangay Palacpacan, who strives to help the community by participating in government programs provide basic social services and empower the communities.
Jeraline is a Matigsalug and an active Parent Leader of the Pantawid Pamilya Pilipino Program (4Ps) and Sustainable Livelihood Program Association (SLPA) leader.
Jeraline Arion says "Daghan kaayo kog natun-an sa programa sa DSWD Kalahi-CIDSS, dili lamang ang katungod nga magpartisipar sa kalambuan sa Barangay kun dili apil usab nga gitagaan kaming mga Lumad og higayon nga magpartisipar sa programa bisag wala kami nakahuman og eskwela (I learned a lot from the Kalahi-CIDSS program, not just having the right to participate in Barangay development, also, we, the Lumad people are given the opportunity to participate in the program even if we have not finished any degree)"
For her, DSWD Kalahi-CIDSS is the first government program that gave opportunities to the Lumad people in handling the processes of the activities and giving them the power of decision making.
Through the Kalahi-CIDSS, Jeraline felt that she and her Lumad community now have the voice through the program.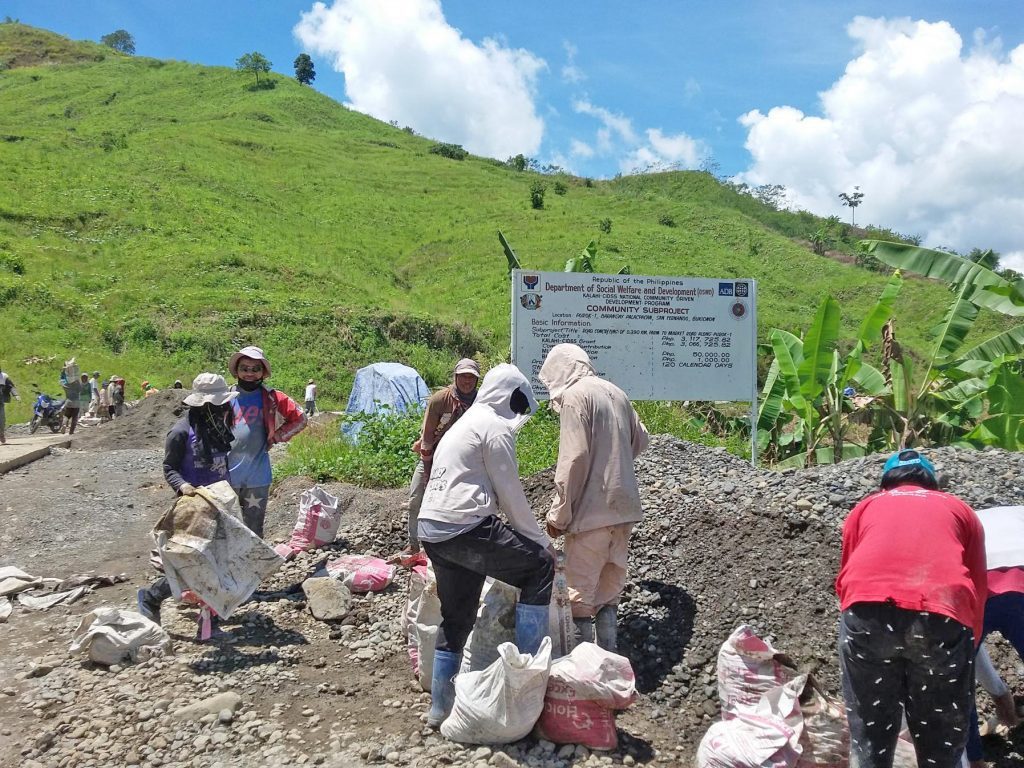 The DSWD Kalahi-CIDSS is a program under the DSWD that empowers communities. The program uses Community-Driven Development (CDD) as an approach to let the communities identify problems, use available resources, and decide solutions to help the community in order to have access of good basic social services.
The communities are given the opportunities to voice out their needs in the barangay by participating in the local development processes with the help of the non-government organizations, Local Government Units, Area Coordinating Teams (ACT), Sub-Regional Project Management Team (SRMPT), and Regional Project Management Team (RPMT) to ensure that they become actively involved in the local processes.
"Dili sayon gayud nga mahimong leader sa Kalahi kay kaming mga Lumad wala na-anad magpadayag sa kadaghanan, kay kabalo kami nga wala kami grado nga ikapaghinambog pero tungod sa mga meetings ug trainings sa Kalahi ug pagdumala sa sub-project namo nga Farm-to-Market Road nadasig ako og taas na akong paglantaw sa akong kaugalingon karon kaysa sa una (It is not easy being a Kalahi leader, as we the Lumad people are not used to addressing a lot of people, because we know that we do not have educational degrees to boast for, but because of the meetings and trainings provided by Kalahi and the implementation of our Farm-to-Market Road sub-project – I am now enthusiastic and I now have high regard for myself as compared before)" says Jeraline.
This inspired her to continue schooling and graduate from the K-12 program of the Department of Education (DepEd) at the Halapitan National High School, San Fernando, Bukidnon.
Jeraline draws inspiration from the Kalahi-CIDSS community empowerment and gender equality perspective of the program "kasagara kaming mga babaeng lumad sige ra'g burosan sa among mga bana, ibilin ra sa balay ipagbantay og bata, usahay pasakitan pa, pero dili tanang Lumad, og mao ra gyud ang among mabuhat isip mga babae, pero dire sa Kalahi-CIDSS gitagaan kami og bili ug importansiya nga naay daghan nga mga butang nga kaya sa mga babae dili lang ang mga lalake (usually, we, the Lumad women, are just being impregnated by our husbands, left in the house to care for the children, and may be hurt at times – but not all Lumads, and that is all we could do as women, but here in Kalahi-CIDSS we are given value and importance, that there are a lot of things that women can do equally as men do)" Jeraline said.
The program requires women to participate every activity especially during Sub-Project construction of at least 30% of the labor force in order to promote gender equality and importance.
The implementation of DSWD Kalahi-CIDSS in Barangay Palacpacan is not without challenges, "Pasalamat mi kay taas kaayo og pasensiya ang among facilitator sa pagtudlo sa amo unsaon paghimo sa mga minutes, pagprepare sa payroll ug bayronon sa mga materyales, pag-inventory sa materyales ug uban pang butang. Bisag lisod kami pasab-ton tungod kay walay nahuman sa pagskwela apan sa among mga kasaypanan wala kami nagmahay kay daghan kamig natun-an sa programa og nabati namo mga Lumad nga kabahin kami sa pagpalambo sa among barangay (we are thankful that our community empowerment facilitator is very patient in teaching us how to draft the minutes of the meetings, payroll preparation, payment and inventory for construction materials and other things. Even if we are very difficult to teach since do not have any formal education, we do not regret being in the Kalahi program. It is here that we Lumad women felt that we can contribute to the progress of our barangay)" Jeraline said.
The program is a good venue for learning different skills such as financial management, Environmental and Social Safeguards, Social Development, Construction Management, Basic Legal Documents, and other things that may help the Lumad community to educate themselves and to boost their confidence.
According to the community, the DSWD Kalahi-CIDSS is a blessing to Palacpacan and San Fernando especially to the Lumad people. The Lumad community is given the opportunity through the support of the DSWD and local government units that help them grow and be part of nation building. Jeraline is hoping that the program will continue to help not only the Lumad people but also for those community or tribe who has been left behind that needs support to achieve a better and humane society.
Written by Nico B. Capistrano, Former DSWD-10 Kalahi-CIDSS Community Empowerment Facilitator