Maramag, Bukidnon — After four years of studying in Central Mindanao University (CMU) here; 21-year-old Edy Rose Tayab completes the bachelor degree in agribusiness management recently.
Life has not been easy for Edy Rose of Purok 17, Barangay Butong, Quezon, Bukidnon. She was born with a congenital deformity. She has no feet and no left hand.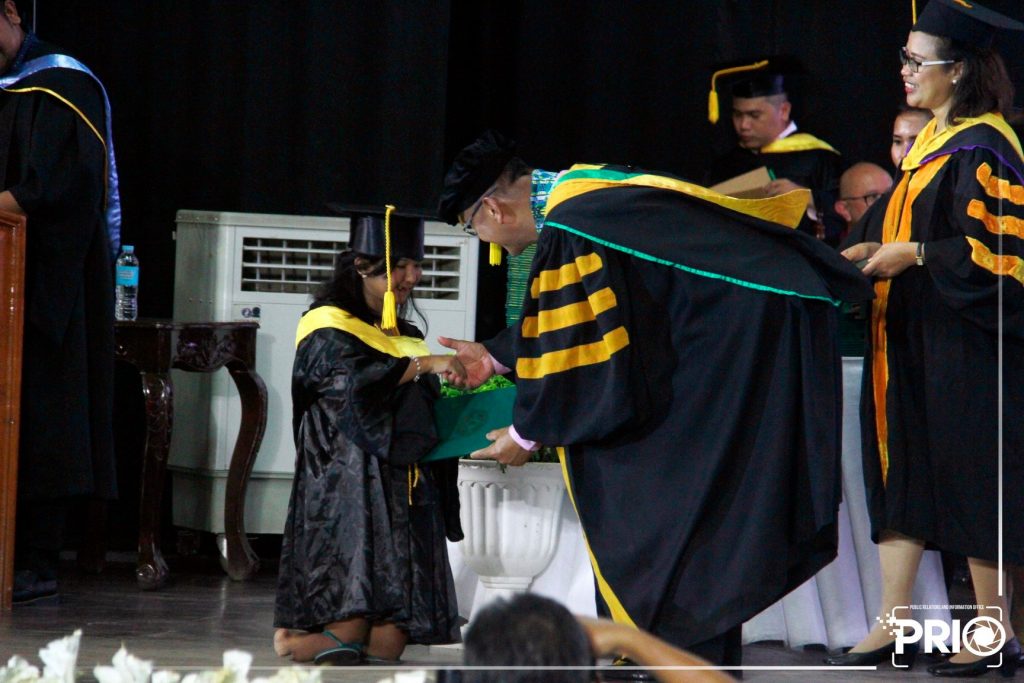 But Edy Rose did not let her disability get in the way of achieving her dreams. She excelled in her class while in high school and pursued her dreams to finish a degree in college.
"I want to prove myself that I can do what normal people can do," claimed Edy Rose who admitted that she couldn't avoid comparing herself to her classmates.
Having no feet, Edy Rose uses her underdeveloped lower limbs without crutches daily.

To reach CMU, she has to take a 45-minute ride, a challenge she had to face just to finish her college education.
"Usahay makamahay (I feel resentful at times)," she said, especially when people, some of whom are her classmates would taunt her, saying, "Nganong ing-ana man imong nilaktan? Mohilom nalang ko. Pero sa akong galamhan gisakitan nako, (Why do you walk like that? I just keep silent. But deep inside I felt hurt)."
Edy Rose, who placed top nine at Apyao National High School, Quezon, Bukidnon in 2015, was a consistent honor pupil in her elementary years.
"I enjoy studying," Edy Rose said, adding that it was during in her elementary years that she noticed she loved Mathematics.
"It feels like I'm just playing a game when it comes to Mathematics," said Edy Rose. She added she loves to answer Mathematical challenges.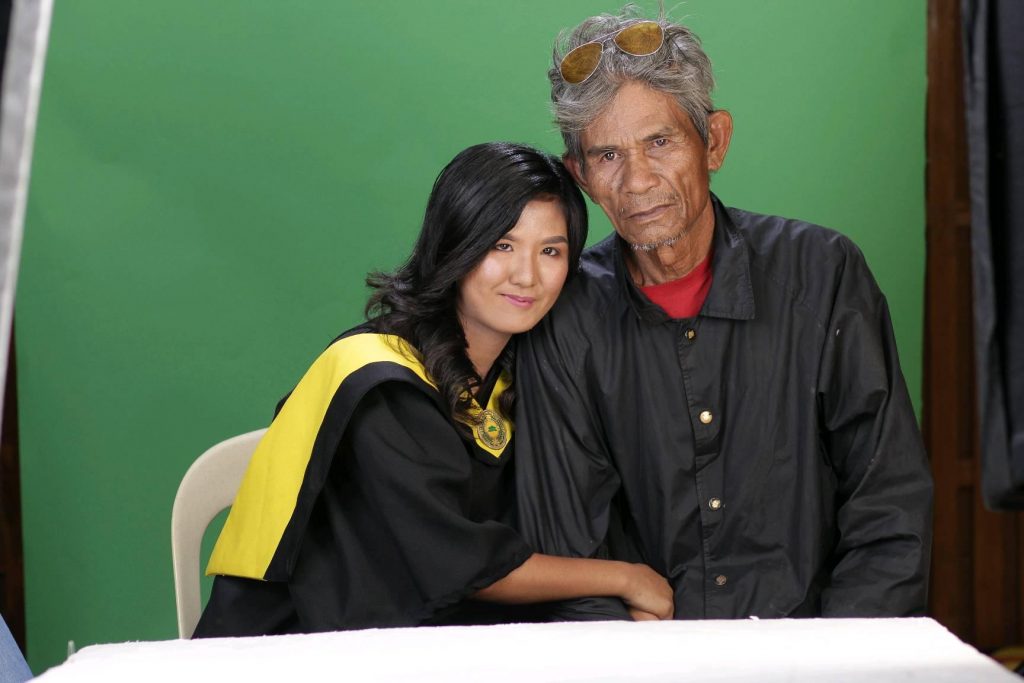 Edy Rose, whose mother died while she was on her third year in college, is a former recipient of the Extended Student Grant-in-Aid Program for Poverty Alleviation (ESGPPA) of DSWD and Commission on Higher Education (CHED) while studying at CMU. Only last year, when free tertiary education was signed into law by President Rodrigo Duterte, that she was placed under the scholarship of the UNIFAST of CHED.
"Magpasalamat jud ko sa DSWD kay natabangan ko nila sa pag-eskwela pinaagi sa Pantawid Pamilya aron makab-ot nako ang akong mga pangandoy," she said. (I thank DSWD because they have helped me in my studies and in reaching my dreams through Pantawid Pamilya).
Before her enrolment in the program, Edy Rose recalled that her family could hardly send her to school. "May adlaw ko nga walay balon sauna. Karon kompleto nako og balon ug mga gamit sa eskwelahan," she said. (Before, there were days that I don't have food to take for my school. Now, I have food to eat and I have school supplies.)
Pantawid Pamilya is a government's poverty-reduction strategy that provides cash grants to extremely poor households aimed at helping them raise educated and healthy children aged 18 years and below. 
It utilizes the Conditional Cash Transfer (CCT) scheme where beneficiaries receive cash grant provided that they send their children to school, get preventive health check-up, and the parents attend the monthly Family Development Session (FDS).
Edy Rose is among the more than 20,381 Pantawid Pamilya beneficiaries who graduated in 2015, the first batch of 4Ps high school graduates. Currently, Northern Mindanao has 260,663 active household beneficiaries of Pantawid Pamilya.