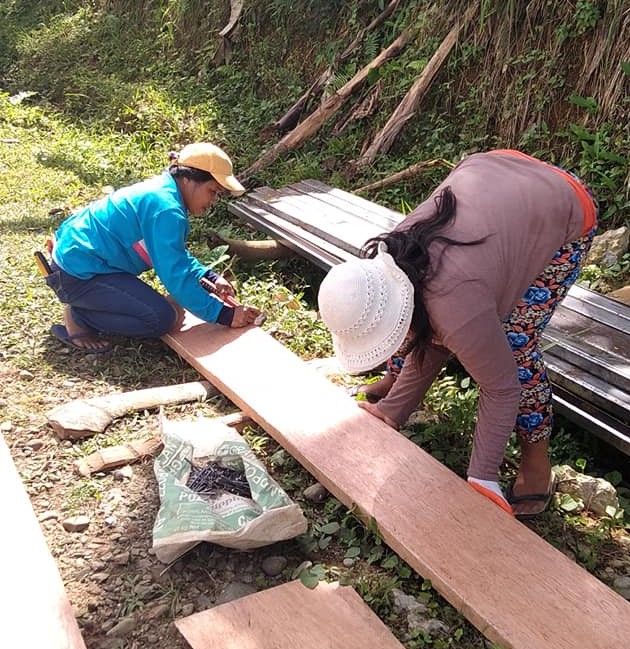 Subanen women in the remote area of barangay Buenavista, Tudela, Misamis Occidental, are hands on in the construction of their 1-unit Weaving Center, a sub-project from the DSWD KALAHI-CIDSS PAMANA IP-CDD.
For a long time, members of the Abaka Weavers Association, a group of women artisans belonging to the Subanen IP community do not have a place of their own for their livelihood.
The community-driven development approach of KALAHI-CIDSS is an answer to their needs where they are given the control over the decisions and resources to implement sub-projects for their development.
During their meetings, they are held in a tribal hall funded also by the KALAHI-CIDSS PAMANA IP-CDD modality. Through the program, IPs have better access to basic social services and are being empowered through a community-driven development program.
These women in barangay Buenavista prove that there's no holding women back towards their own advancement and welfare.